A new application allows the users of all iOS-based devices to participate in activities on the Proton (XPR) blockchain, i.e., XPR staking, voting for block producers, earning block rewards and so on.
Proton application has been listed by App Store
With this brand-new application, users can easily verify their identity to join Proton blockchain tokenomics. Also, registered users can play blockchain-based games on Proton and browse across its applications.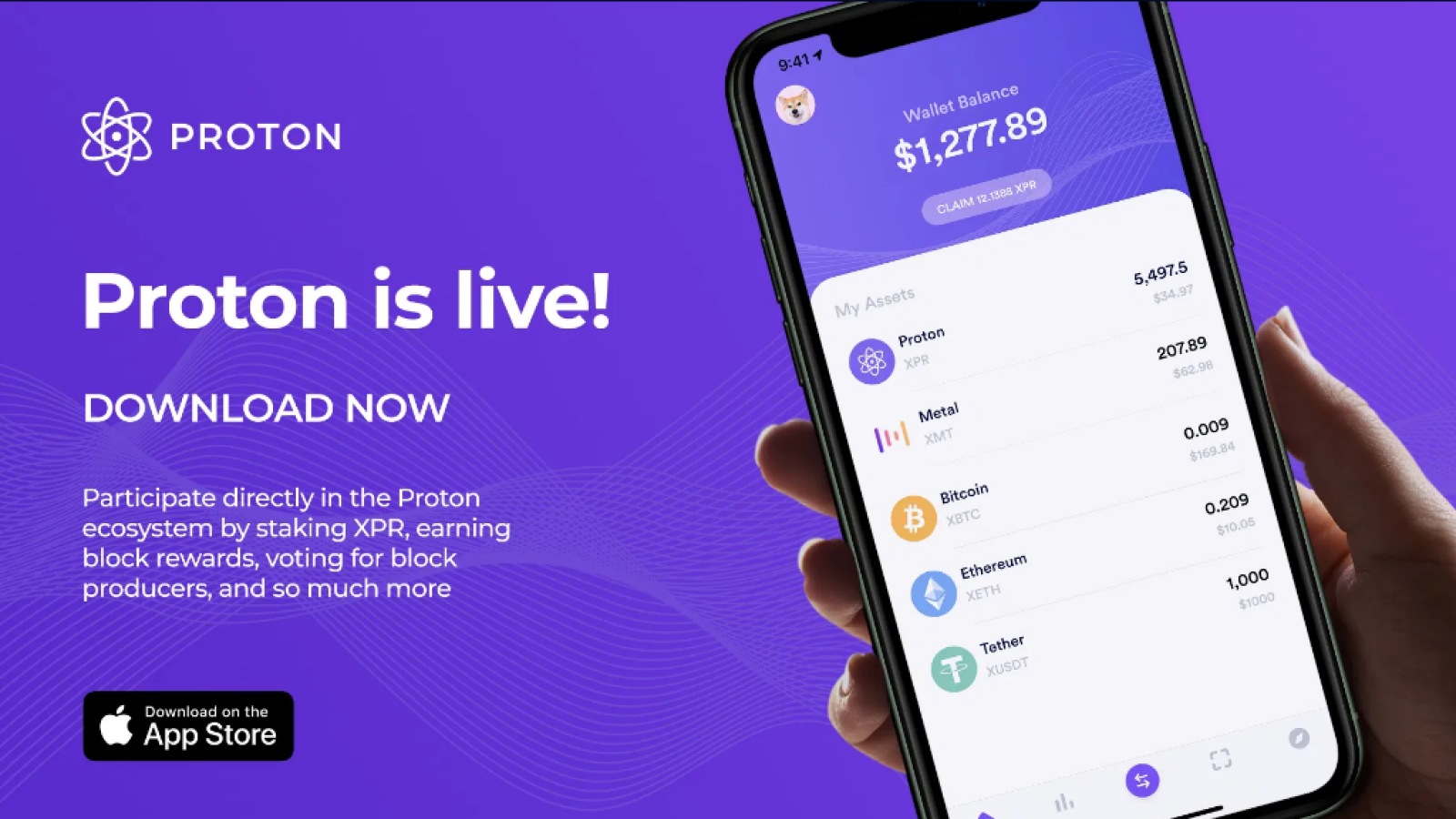 The most interesting instrument included in the new release is an opportunity for XPR staking. With this release, every user of the application can join staking with as few or as many tokens as he/she wants. Tokens can be locked in a few clicks.
The process of voting for block producers is pretty simple and can be done "on the go." Once the XPR holder chooses the block producer, the rewards are airdropped automatically every 24 hours.
The estimated APY of Proton validators may vary, but the product team ensures the intuitive simplicity of the UX/UI of all its components:
With a variable APY and a streamlined interface, Proton Wallet is the simplest way to earn passive cryptocurrency.
Proton, a bridge between traditional finances and blockchain ecosystems
With the new application, iOS-based devices can interact with a blockchain that has 4,000 TPS bandwidth, zero onboarding or gas fees and short, human-readable, usernames.
Proton keys are stored via Apple Keychain on the user's device so that users have control over their keypairs during the entire process of validation.
With its solid investment background (in the form of Erik Voorhees and Brian Kelly, among others), Proton has ambitious goals; namely, to build the framework for interaction between the traditional and decentralized financial segments. Its ecosystem, created and nurtured by the MetalPay project, also includes multi-currency wallets and decentralized exchanges.