Chart analysis of the Bitcoin price over the past few months saw the major cryptocurrency heading out for a potential breakout. In fact, it has even breached a threshold on Oct. 9 that suggested it would be imminent.
However, the ever unpredictable cryptocurrency market put a stop to that prediction as the majority of the cryptocurrency market showed red numbers with small losses registering across the top 20 coins.
Bitcoin dropped by just over a percent as its price fell back to the tight range of $6,550 that it has been occupying with a strange lack of volatility for some time now. The coin topped $6,673 when the notion of a break out was being discussed.
A short sharp fall
After trading mostly sideways since Sept. 26, Bitcoin's downturn by just over $100 is nothing to write home about for the traditionally volatile asset; however, it is its timing and nature that makes it worth examining.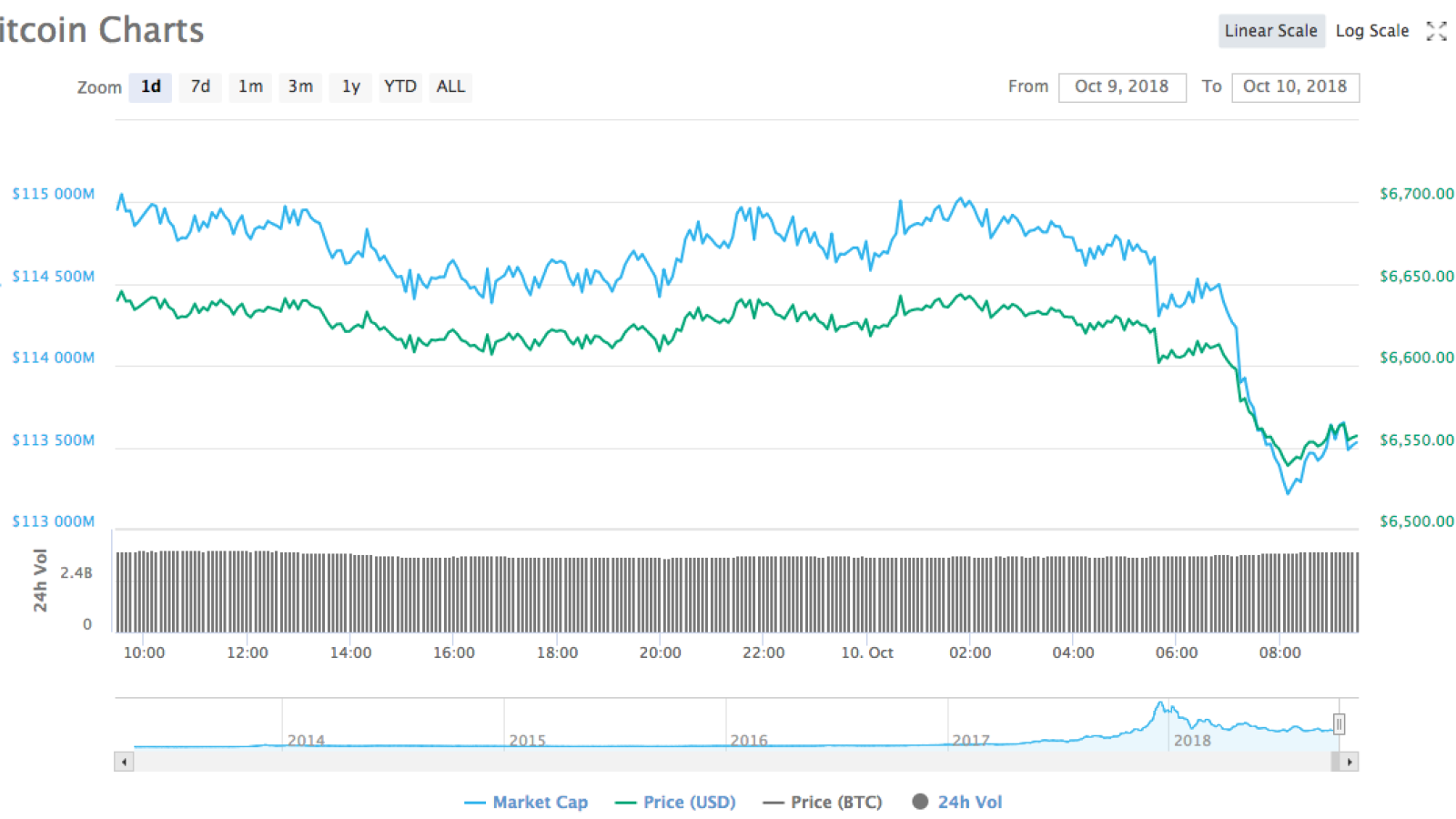 The fall took only 90 minutes and went against all the predictions of an upcoming rally. However, the drop and change in fortune for the cryptocurrency market does not necessarily mean it has dispensed with the chart analysis it is expected to be following.
Red across the scene
While Bitcoin is mostly unpredictable and hard to follow, one truth that seems to will out is that what happens at the head affects the rest of the tail as the majority of the market is seeing similar losses.
The likes of Ethereum, Bitcoin Cash, EOS, Monero, and NEO are down just over a percent while the bigger of the top 20 losses are seen for Tezos, Tron, and Ripple; none of these losses exceed three percent.
Splashes of green
To further highlight the small nature of this red day in the cryptocurrency market, there are a host of coins, more towards the lower end of the market cap, that are seeing green numbers.
Digitex Futures, Noah COin, and Elastos are the biggest winners as they claim over 10 percent gains for the last 24 hours, but these coins are found in the bottom quarter of the top 100 coins.