Bitcoin's bearish tendencies through the entirety of 2018 have started forming a very interesting chart as it has been stuck inside its symmetrical triangle consolidation for quite some time now. But, that triangle is closing off and this could be an indicator of a Bull market and a classical late-year Bitcoin rally.
However, Bitcoin's predictability, even against classical chart reading, has been hit-and-miss at best. The unprecedented asset has moved to its own beat for so long that predictors and analysts are often left red-faced.
That being said, some of Bitcoin's infamous tendencies have started to dry up, such as its volatility, as the market starts behaving in a much more matured manner. With the Bitcoin market starting the come under control, maybe there is more to read into this chart pattern than ever before.
Additionally, Bitcoin, having been uncharacteristically still in terms of its price movements, recently bounced up about $100, and while in the past that would be puny, it could be indicative of a new rally.
Reading the charts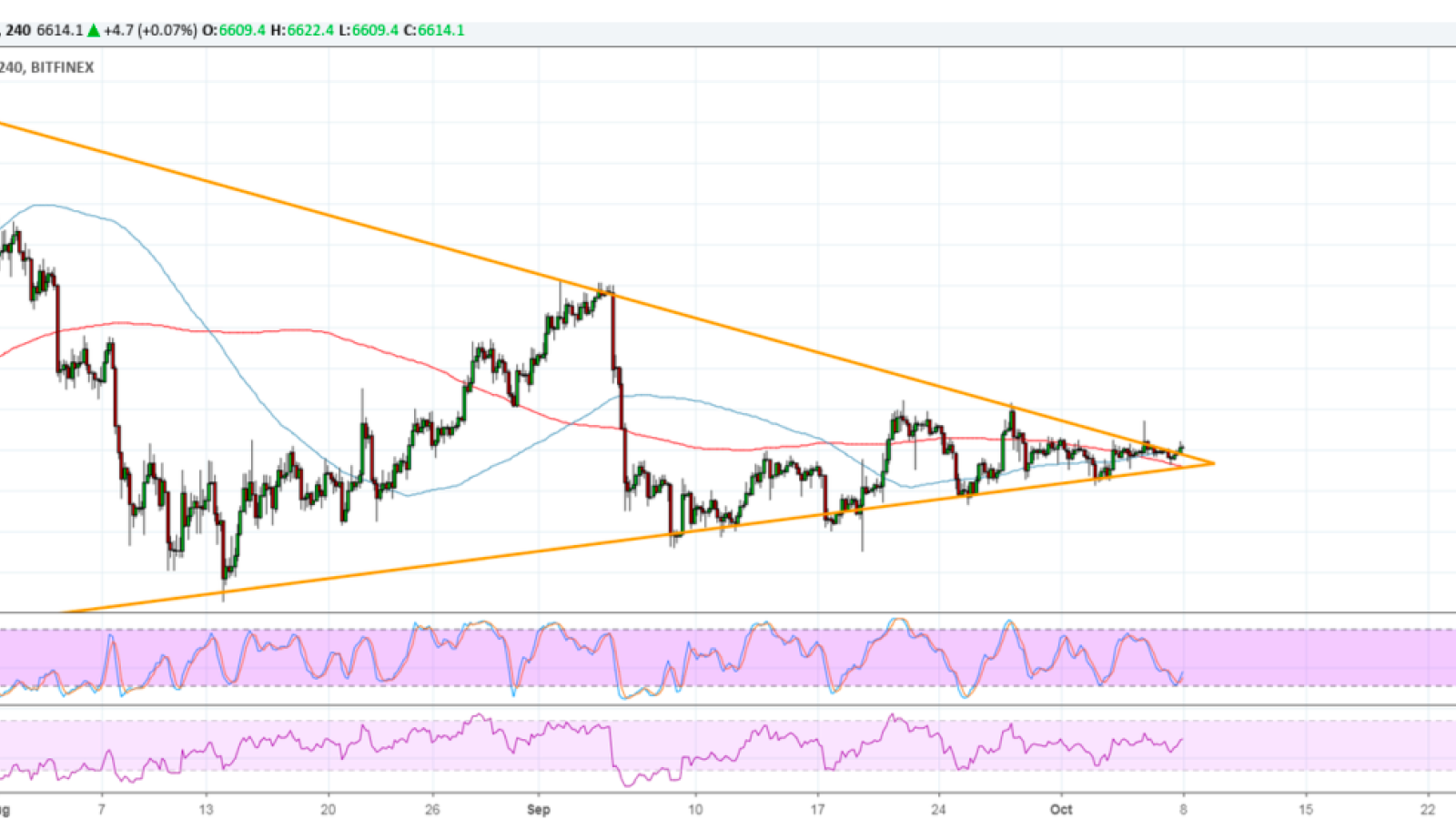 As the triangle has closed, and the price of Bitcoin has just started peaking out of the top, this is potentially indicative of a Bullish breakout being on the cards. This could be enough to sustain a climb that lasts the same height as the chart pattern, which spans $6,000 to $8,400.
With this pattern, there is also a strong chance that Bitcoin's price will find support at around $7,000 to $7,400, and after that a ceiling of about $8,400 is likely.
Is this the end of the bears?
Even with the charts looking positive, it is highly unlikely that Bitcoin will skyrocket like it did last December. This may well turn the tide of the market, and there are a few other factors that could be driving it.
Indeed, the market is maturing as the volatility has hit new lows, and its adoption — in terms of Blockchain — is breaking new highs. But really, the biggest changer of the game remains the possibility of a Bitcoin ETF.
This institutional product of investment is expected to help a flood of capital enter the cryptocurrency market and thus pump the price of Bitcoin right up, but that is still on ice as the SEC try and decide on the best course of action.