Some altecoins' growth has sidelined well-established projects like Ripple (XRP) and Ethereum (ETH).
Supporters of Pomerdoge (POMD) can take part in pre-sale and buy tokens here.
Ethereum (ETH) whales favor holding Ether for long-term
The latest data from Santiment has revealed that ETH whales are putting their faith in the Ethereum network. The data shows that the top 10 Ethereum addresses now hold about 35% of the total ETH supply. This number represents around 28 million Ethereum (ETH) tokens worth $51.6 billion.
Moreover, these whales are more interested in holding Ethereum (ETH) tokens than selling them. They believe that Ethereum (ETH) can grow further in the coming times. However, this bullish sentiment is absent from Ethereum's (ETH) price chart. The market value of Ethereum (ETH) has fallen by more than 2% over the past month, and is currently hovering at $1,848.70.
XRP trading volume increases
In the past few weeks, several crypto exchanges have relisted XRP. The series of relisting started after the federal court ruled in favor of Ripple in the SEC lawsuit. The latest exchange to relist XRP is Gemini.
Coinbase, Kraken, and Bitstamp had already relisted XRP. Subsequently, the trading volume of XRP has increased in recent weeks. Thus, the price of XRP has soared by around 33% in the past month. At press time, XRP is changing hands at $0.63. However, analysts have pointed out that the number of active addresses on the XRP network has declined slightly.
Pomerdoge (POMD) presale enters new phase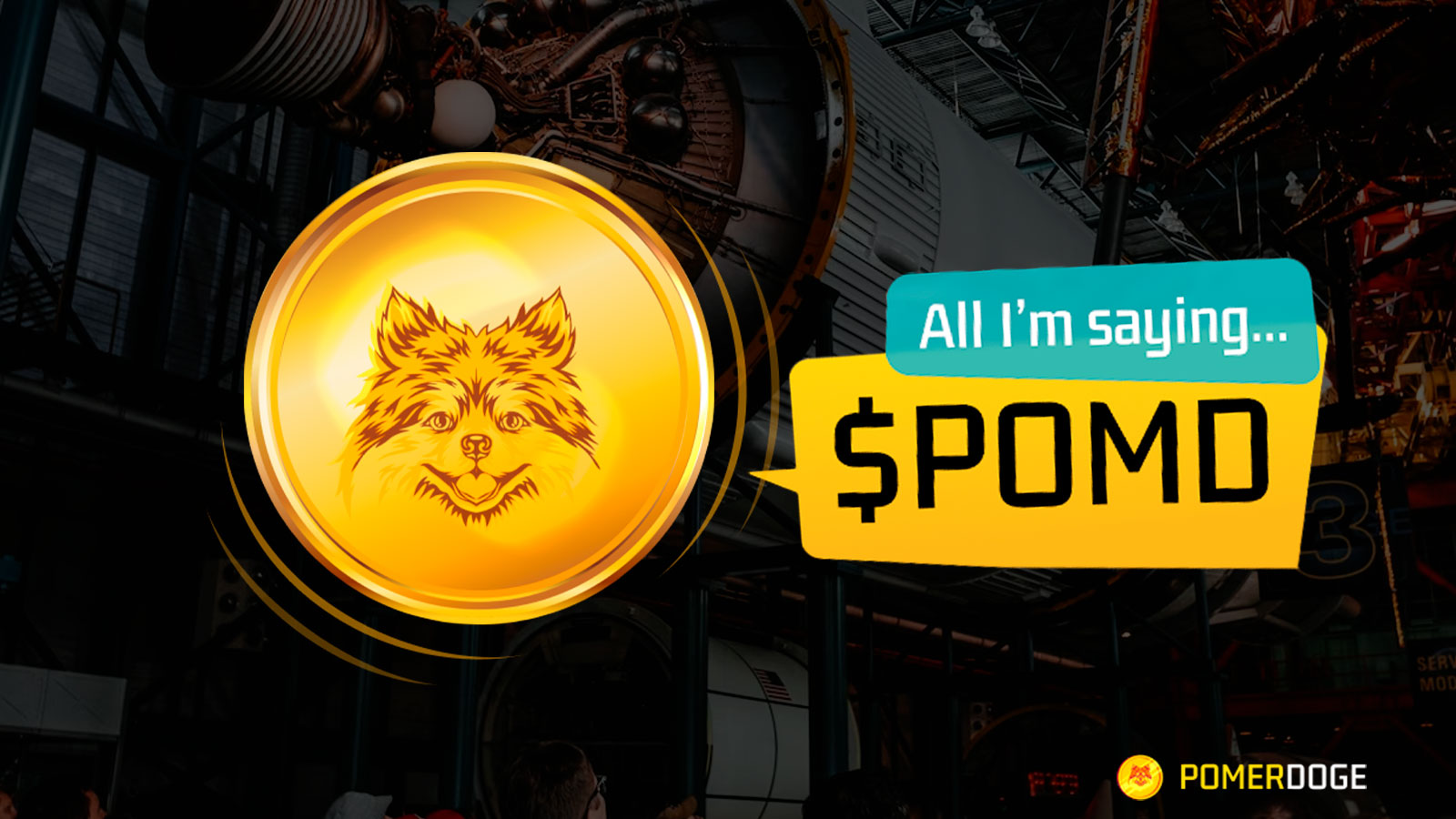 The popularity of play-to-earn (P2E) games has ballooned in recent times. A report has revealed that 40% gamers in the US, UK, and Indonesia are interested in trying blockchain games. This indicates an increase in global demand for blockchain games. A new P2E gaming platform, Pomerdoge, has entered the market with a unique business plan.
The platform has announced the to-be-launched P2E meme coin, Pomergame. This new P2E game will allow players to connect and play against other members, and earn rewards. It will also allow gamers to create their avatars, and upgrade them with custom in-game items.
The platform has planned to introduce the Pomerplace. It will function as a gaming arena as well as a marketplace. At Pomerplace, players will get a chance to battle against each other, and trade in-game assets with other gamers.
Besides, Pomerdoge has announced launching 7,777 non-fungible tokens. These NFTs will also be launched during the presale, and only POMD holders will be allowed to purchase them. Pomerdoge has designed its native crypto, POMD, on the Ethereum blockchain. Cyberscope and Solidproof have audited the smart contract of the token. Additionally, there will be no sell or buy taxes on POMD transactions, helping investors make more profit.
At present, the platform's presale is in stage 1, and POMD's price has increased from $0.007 to $0.008.
Find out more about the Pomerdoge (POMD) Presale Today
Website: https://pomerdoge.com/
Telegram Community: https://t.me/pomerdoge