Seasoned investors know very well that investing in growth-oriented projects early can bring massive returns.
In Q3, 2023, Binance (BNB) launched its exchange services in Japan, Decentraland (MANA) has released an upgrade to enhance interoperability whilst Pomerdoge's (POMD) presale has begun and is in stage 1.
Supporters of Pomerdoge (POMD) can take part in pre-sale and buy tokens here.
Binance (BNB) Launches Its Services In Japan
Binance (BNB) has long been facing challenges in the US and Europe. It started after the US SEC alleged Binance (BNB) of flouting financial laws. However, Binance (BNB) has been able to expand its presence in other countries.
In the latest event, Binance (BNB) launched its exchange in Japan. This Japanese arm is launched with 34 token offerings, as per reports. Additionally, Binance (BNB) has become the first crypto exchange to secure an operational license in Dubai. Thus, it can provide its exchange service in Dubai soon.
These developments have made a positive impact on the price of Binance (BNB). Subsequently, the current market value of Binance (BNB) is $243.99, following an increase of 2% in the past
Decentraland (MANA) Launches VRM Update
Decentraland (MANA) has rolled out the Virtual Reality Model update to boost interoperability. This step by Decentraland (MANA) was taken amid the falling user count. As per DappRadar, the number of unique active wallets on Decentraland (MANA) has plunged by more than 16% in the past 30 days. Thus, the trading price of Decentraland (MANA) has fallen by 7% during this period.
Currently, Decentraland (MANA) changes hands at $0.37. Moreover, with a recent update, Decentraland (MANA) now allows users to export their identities as VRM files to other metaverses. It will enable Decentraland (MANA) users to carry their unique style to platforms like Hyperfy, OnCyber, and the Monaverse.
Pomerdoge (POMD) Shows Exceptional Growth Potential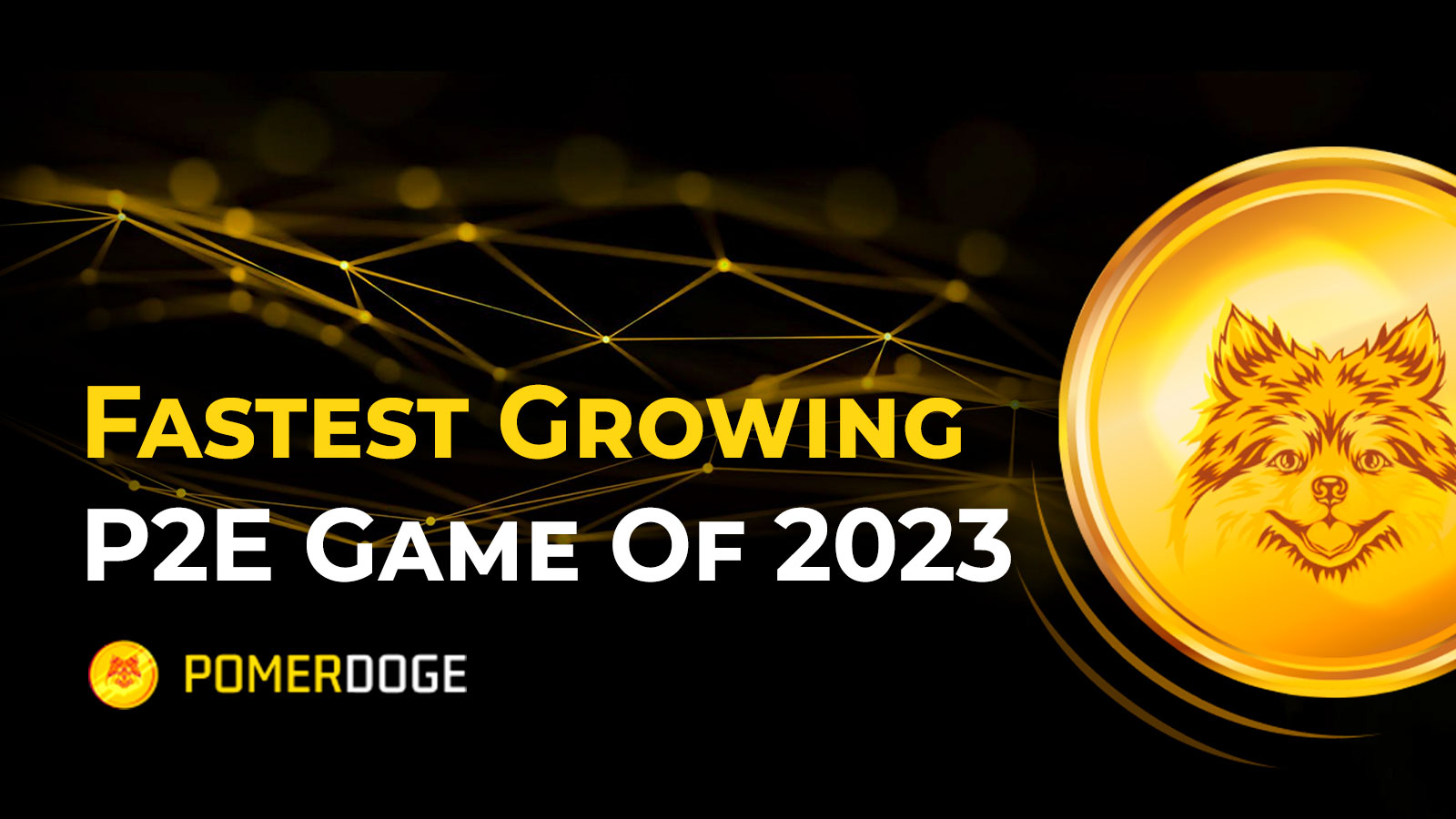 The global blockchain gaming market is likely to reach $65.7 billion by 2027 from $4.6 billion in 2022, indicating a huge expansion. Revolutionizing this industry, a new and exciting play-to-earn (P2E) game has entered the arena: Pomerdoge. Rightly expressed in the project's whitepaper, Pomerdoge is "not just a game but a movement."
It is a P2E game that will connect players from around the world. Pomerdoge boasts an experienced team. POMD will be the native crypto of the Pomerdoge ecosystem.
The project's ecosystem consists of three vital components: Pomergame, Pomerplace, and NFTs. With Pomergame, users can earn rewards and money by playing the game. Moreover, it will also allow them to build and enhance their character.
Additionally, Pomerplace will provide gamers with a space where they can sell, buy, or trade valuable items collected in the game. NFTs will bring a lot of benefits to their owners. However, only POMD holders will be allowed to purchase these NFTs.
Considering these benefits, experts are certain that Pomerdoge will soon become one of the leading players in the P2E gaming arena.
According to analysts, the platform's market value will increase by 17% during the presale phase. At press time, the presale of POMD is in stage 1, and the token is available at $0.007.
Learn about Pomerdoge (POMD) Presale happening today.
Website: https://pomerdoge.com/
Telegram Community: https://t.me/pomerdoge
Twitter: https://twitter.com/pomerdoge