Early investors in successful projects tend to have good instincts for fundamentals and growth potential. Polygon (MATIC) and Polkadot (DOT) holders selling to buy Uwerx (WERX) points to significant gains for the project in the near future.
Polygon (MATIC) scales Ethereum (ETH) mainnet
Polygon (MATIC) is a layer two scaling solution. Polygon's (MATIC) flagship product was its proof of stake side chain, but in 2022 and 2023, Polygon (MATIC) has been highly focused on zero-knowledge roll up solutions.
Polygon (MATIC) brought scalability to Ethereum (ETH) and grew as a result of the value it provided. NFT trading volume has been surging on Polygon (MATIC), and even Donald Trump chose the Polygon (MATIC) network for his NFT collection.
Polkadot (DOT) pioneered parachains concept
Polkadot (DOT) is a multichain network that focuses on interoperability. Polkadot (DOT) allows for the transfer of value and information through its para chains, thanks to its relay chain. Polkadot (DOT) offers the infrastructure, or layer zero foundation, for creating multiple specialized chains.
Gavin Wood, a former lead developer for Ethereum (ETH), came up with the idea of Polkadot (DOT). He understood the weakness inherent to discreet blockchains, and Polkadot (DOT) addresses this. As a result of Polkadot's (DOT) technological leap forward, Polkadot (DOT) holders have made huge profits since the ICO, when each Polkadot (DOT) token sold for $0.27.
Uwerx (WERX) presale gains traction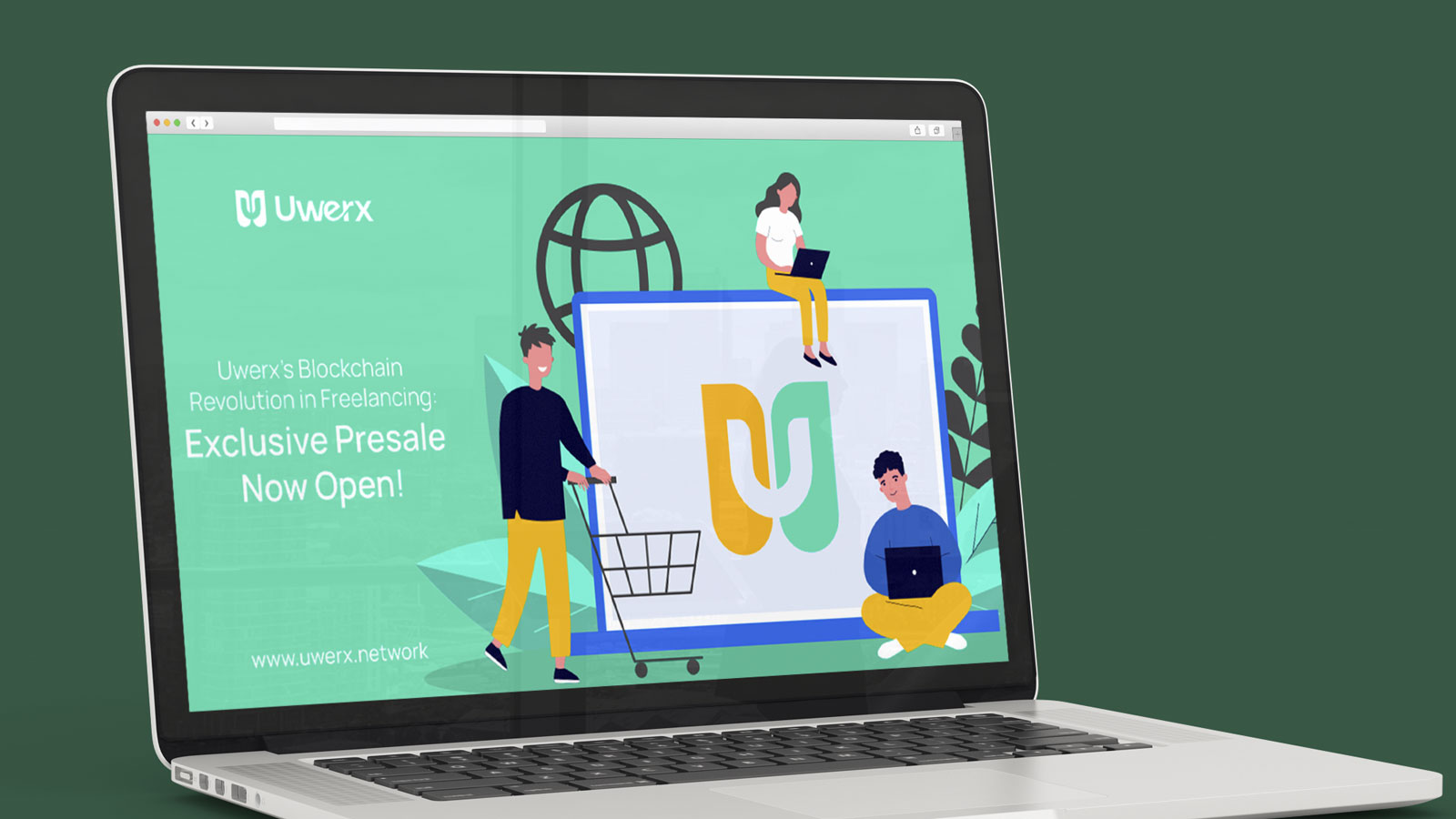 Freelancing continues proliferating, and critical indicators suggest that this trend will continue. Uwerx (WERX) aims to disrupt this industry by launching the world's first decentralized platform for the gig economy. Uwerx (WERX) will allow freelancers and employers to connect directly without an intermediary. This fundamental shift could be the next catalyst for another expansion in the number of freelancers. Uwerx (WERX) will provide a platform that reduces the risk of fraud, protects intellectual property rights, is more secure and trusted, and, crucially, drastically reduces platform service fees.
The jobs market has become global, and freelancers deserve a better platform; industry giants such as Upwork have consistently charged freelancers 20% of their earnings for using the platform. Freelancers have had little choice until Uwerx (WERX). Given that Upwork made more than $373 million in service fees in 2020, and Uwerx has a real edge over the platform, analysts believe this could be an opportunity to get into a future blue-chip cryptocurrency at an extremely attractive price.

Uwerx remains relatively unknown but has steadily been gathering traction. The early investors will enjoy the greatest returns, and the presale price of $0.0065 presents a staggering opportunity for investors. Uwerx will become a key player in the resilient high growth freelance landscape, and investors buying now will reap the rewards in the coming months; with a 25% bonus and an ongoing competition to win $5,000 worth of WERX tokens – find out how by following the links below:

Find Out More Here:

Presale: invest.uwerx.network
Telegram: https://t.me/uwerx_network
Twitter: https://twitter.com/uwerx_network
Website: https://www.uwerx.network/