Over the weekend, when 'digital gold' was trading at around $10,700, U.Today reported that Peter Brandt gave the Bitcoin community some good news. He tweeted that Bitcoin price was now moving towards a much bigger target of $100,000 due to a new parabolic cycle.
Peter Brandt suggests selling BTC over a FOMO increase
However, on the same day, Mr Brandt also published another tweet, saying that as per the "Obnoxious-Twitter-Millennial-Index" (OTMI), FOMO on the crypto market is rising at an extreme pace, which means that considering taking some profits out is a good idea.
The "Obnoxious-Twitter-Millennial-Index" (OTMI) is registering extreme FOMO. That is always a sign to consider taking some money off the table. pic.twitter.com/t0t1NVo3Ys

— Peter Brandt (@PeterLBrandt) June 22, 2019
Many experts indeed put the overall recent Bitcoin price rise down to millennials, who show a major interest in digital assets, unlike the older generation. However, the most recent BTC price surge many be linked to the recent adoption of BTC by such retail giants as Starbucks, Whole Foods and a few others, and also by Facebook launching their Libra stablecoin with PayPal, Uber and other heavyweights as investors.
The crypto community disagrees
Despite the impact that Peter Brandt has over the community, this time people started arguing and disagreeing in the comment thread, stating that they would not sell in the middle of the bull market, not selling until Bitcoin hits $65,000.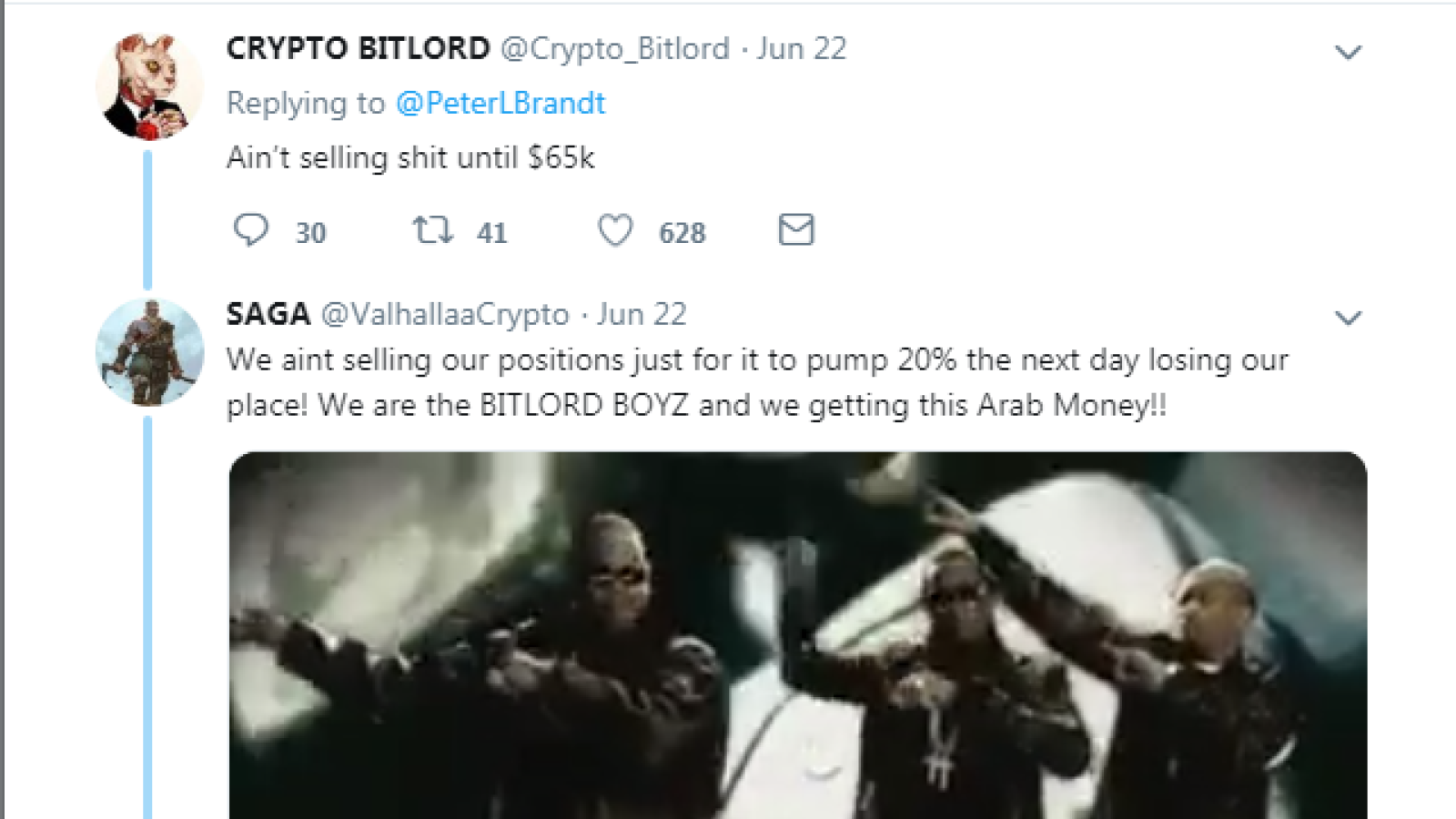 Some even doubted that the current BTC price surge is due to millenials as Peter Brandt suggested, saying that the price rise is due to institutional investors.