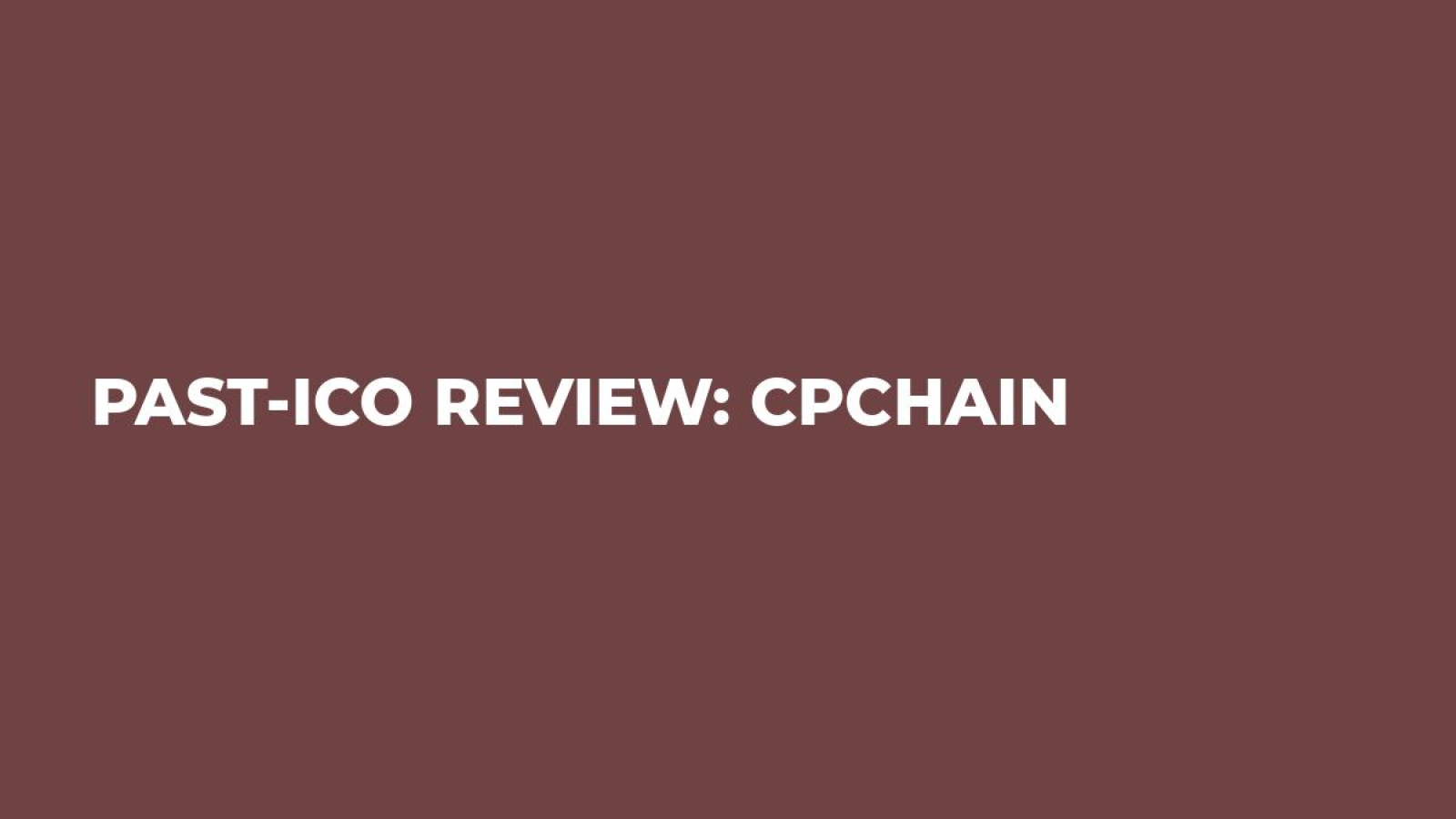 Cover image via U.Today
Cyber Physical Chain, in case you are wondering what CP stands for, wants to be the new killer app for the Internet of Things (IoT) in China and abroad. According to their website, "CPChain is a new distributed infrastructure for next-generation IoT. CPChain intends to build a fundamental data platform for IoT system in combination with distributed storage, encryption computation and Blockchain technologies, providing the whole process solution from data acquisition, storage, sharing to application."
Financials
CPChain ran an ICO for what appears to be one day on Jan. 24, 2018, where it raised $30 mln. The initial token entry price was $0.32 on Jan. 30. At the start, the token price was rather volatile with many ups and downs within the first seven days of trading. After the seventh day, the token price fell to a low, where it continued downwards to the current price, at the time of writing of $0.037. The market cap is still a healthy $14.3 mln and the circulating supply is 376 mln out of a total supply of one token shy of one bln.
Team
The team does not have profiles on LinkedIn. The short notes listed about them are taken from CPChains website.
Chengnian Long- CEO & Founder
"Dr. Long is a full professor and has many years of experience in the fields of cyber physical system security, Internet of Things, distributed intelligent system with Blockchain technology. He has published more than 80 papers in internationally renowned journals and conferences, and has more than 10 patents for invention."
Bin Zhao- Co-Founder & CTO
"Dr. Zhao has more than 12 years research and development experience on communication, Internet of Things and fintech. Extended experience in management of R&D team. He has three patents on inventions in Internet of Things."
Qingwei Shi - Co-Founder & COO
"Founder of the shared finance and HPB, participated in the preparation and investment of many projects."
IoT, Big Data, and more, oh my!
So what is Big Data and IoT all have to do with CPCHain? Well According to the website,
"The core feature of the CPChain is to realize the transmission of the value of cyber-physical systems. The main technology contribution is to propose a systematic scheme to address the scalability and real-time problems of Blockchain technology in IoTs from the perspective of data storage and computation, and consensus protocols, including parallel distributed architecture, two-layer hybrid consensus mechanism and lightweight side chain consensus protocol." Looking at the roadmap, CPChain is still a ways away from getting its mainnet online, according to roadmap, we can expect a fourth quarter 2018 release of the mainnet. However, full implementation of the system will not be until 2020 if at best.
IoT, IDK
While IoT has a lot of potential, and we are seeing it more and more in industrial applications and at home, CPChain does not seem to offer anything that really sets them apart from the competition, nor anything that is groundbreaking. There is a token, but there are no details of how it will function or what purpose it serves. While the company has potential, there is just nothing that is standing out and it just falls flat.