As the esports and crypto arena continue to evolve, Moxy stands out with an exciting triple release event scheduled for July 15. This landmark day in the company's trajectory will witness the unveiling of the Moxy platform, the introduction of its native token and a thrilling Battle of the Influencers event.
On this significant date, esports enthusiasts will get the first chance to acquire MOXY tokens, the crucial component that will drive the Moxy platform's economy. This public sale represents an exciting occasion for both the gaming community and crypto devotees to participate in the vibrant Moxy economy. Through these tokens, players will engage in esports tournaments and earn concrete rewards.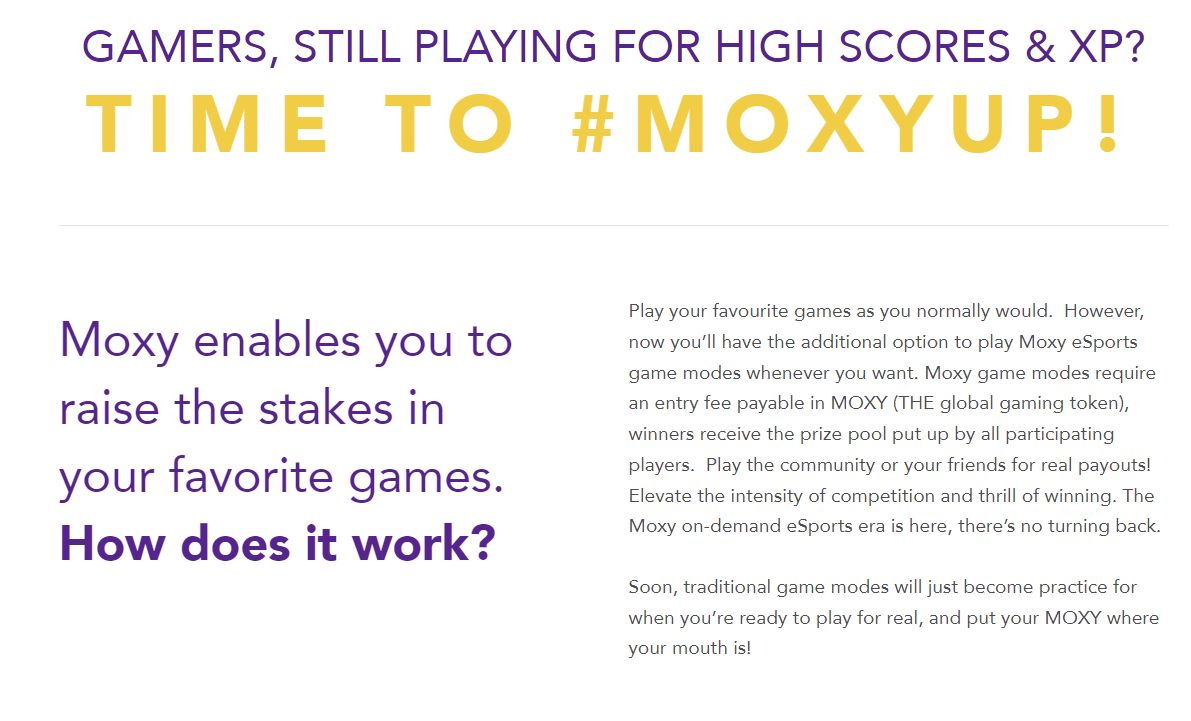 Adding to the day's excitement is the "Battle of the Influencers," an esports competition that will spotlight Moxy's innovative gaming platform. Top influencers from around the world will compete in this thrilling event, vying for a substantial MOXY token reward. This contest underscores Moxy's commitment to providing riveting gaming experiences and significant earnings potential for players.
The final piece of Moxy's triple launch is the official rollout of the Moxy platform itself. This much-anticipated debut will grant global gamers the opportunity to engage in fierce competition, using the Moxy gaming catalog to challenge peers, participate in tournaments and win MOXY token rewards.
This debut positions Moxy at the forefront of the gaming revolution, bridging entertainment, competition and tangible rewards in a uniquely engaging gaming experience. This launch follows on the heels of Moxy's recent partnership announcement with Stainless Games, adding the popular 6v6 arena shooter game, Shock Rods, to its growing catalog.
Moxy (MOXY) is leading the way in providing on-demand esports for all gamers. Leveraging blockchain technology, the platform is centered around a global gaming token, enabling competitive gameplay for all players.