Prominent entrepreneur Michael Saylor, known for his ultra bullish pro-Bitcoin views, has shared a new narrative with the public, urging the Twitter audience to cancel the noise. Listen to Bitcoin, says Saylor, attaching a matching picture to the post.
The picture and the style of the post are common to those familiar with the entrepreneur's stance on BTC. Nevertheless, it is possible that in his new parable, the Bitcoin evangelist is referring to the shake-up in the cryptocurrency market that took place yesterday.
Recall that due to Twitter rumors hinting at a possible Interpol investigation into the head of Binance, the largest centralized crypto exchange, there were $117 million worth of liquidations in the market. Of these, Bitcoin positions accounted for $43.32 million.
Binance CEO Changpeng Zhao himself attributed such speculation to the machinations of rival exchanges and also unfollowed a well-known crypto influencer nicknamed Cobie, who was one of the first to spread the rumor to his audience of thousands.
Bitcoin (BTC) price action
Meanwhile, the BTC price, which plunged to $27,200 amid fear, uncertainty and doubt among crypto market participants, has already recovered to pre-FUD levels, posting a 4% increase in the last 14 hours.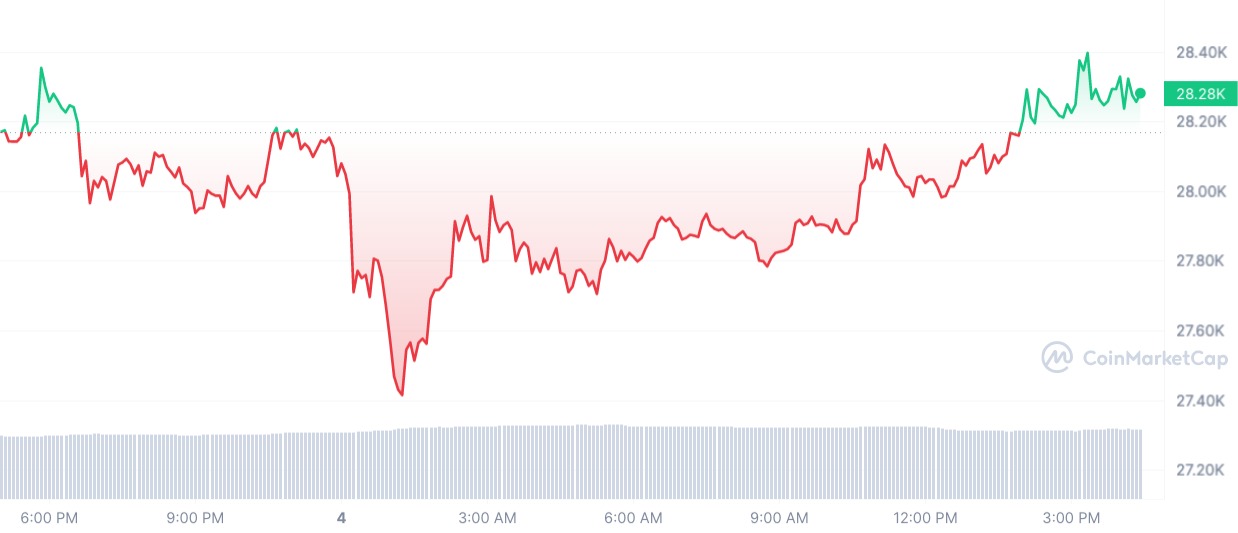 Whether the major cryptocurrency will continue its ascent is an open question. After surpassing the important $28,000 price point back in mid-March on the back of a 27.2% increase in one week, Bitcoin has yet to touch the coveted $30,000 mark.