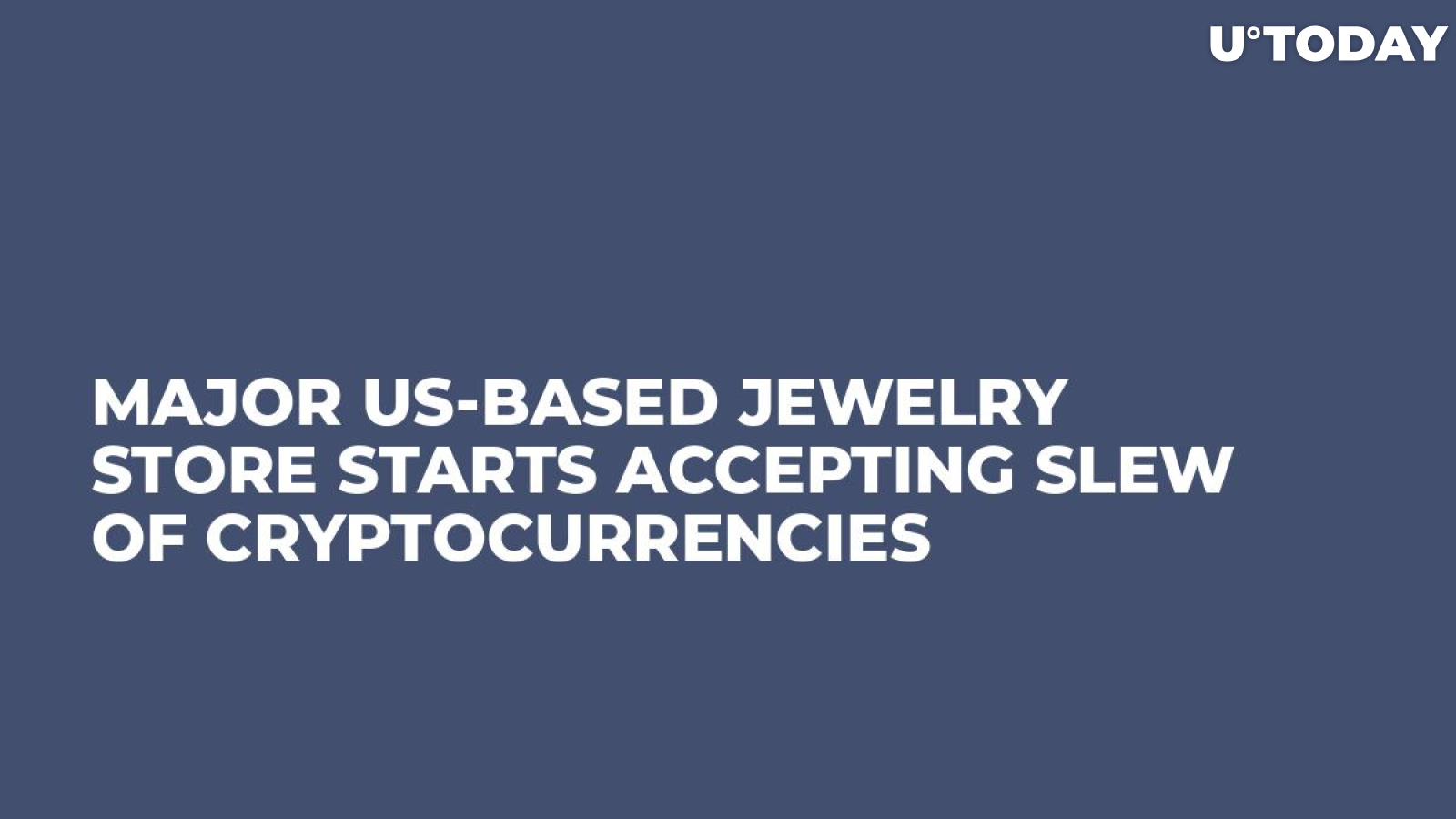 Cover image via U.Today
Marks Jewelers, a jewelry store based in Pennsylvania, has just announced that it is going to accept a slew of cryptocurrencies, including Bitcoin (BCH), Ethereum (ETH) and Bitcoin Diamond (BCD). From now on, it only takes a digital wallet to buy fine diamonds, wedding rings and other products that are available in their online store.
According to the company's marketing director Joshua Rubin, all accepted cryptocurrencies could be used as a means of payment around the world. He believes that giving their customers an ability to conduct fast and cheap transactions will expand its global reach.

The press release states that Marks Jewelers became one of the first retailers in this niche to open doors for crypto.