CoinGeek reports that the new top management team of the Chinese ASIC producer giant Bitmain is considering an opportunity of giving up supporting Bitcoin Cash ABC (commonly referred to as simply Bitcoin Cash, BCH) currency, thinking it to be nothing but failure.
Chinese whispers on Twitter
A Bitmain hater on Twitter, a user called BTCKING555, cites allegedly sources close to the new Bitmain runners and spreads the word that Bitmain, the famous producer of mining gear plans to "dial down the support" for BCHABC, stating the Micree Zhang considers it a total failure and wants to give up supporting it and switch to other projects.
Our sources also say Bitmain is stepping away from BCH project. It will dial down the support . Macree Zhang wants to be nowhere near this failure. Jihan on his own now ?

— BTCKING555 (@btcking555) April 26, 2019
As of late, the Beijing-located mining gear maker has been having not the best time ever. It has been losing its leadership in the industry, writes CoinGeek, having lost around $400 mln and its IPO efforts have been rejected.
The BCHABC platform, which Bitmain and Jihan Wu have been particularly strongly supporting after the controversial hard fork that produced Bitcoin SV with the help of the self-proclaimed Satoshi Dr Craig Wright is reportedly believed to be loss making now. As per BTCKING55, this is the opinion of the Bitmain co-founder, Micree Zhang.
Are investors cursing Jihan Wu?
Previously, BTCKING555 tweeted that some of Bitmain's major investors – IDG Capital, Sequoia Capital – have been calling Bitmain 'a major disappointment', saying that "ex-CEO Jihan [Wu] misrepresented on numbers."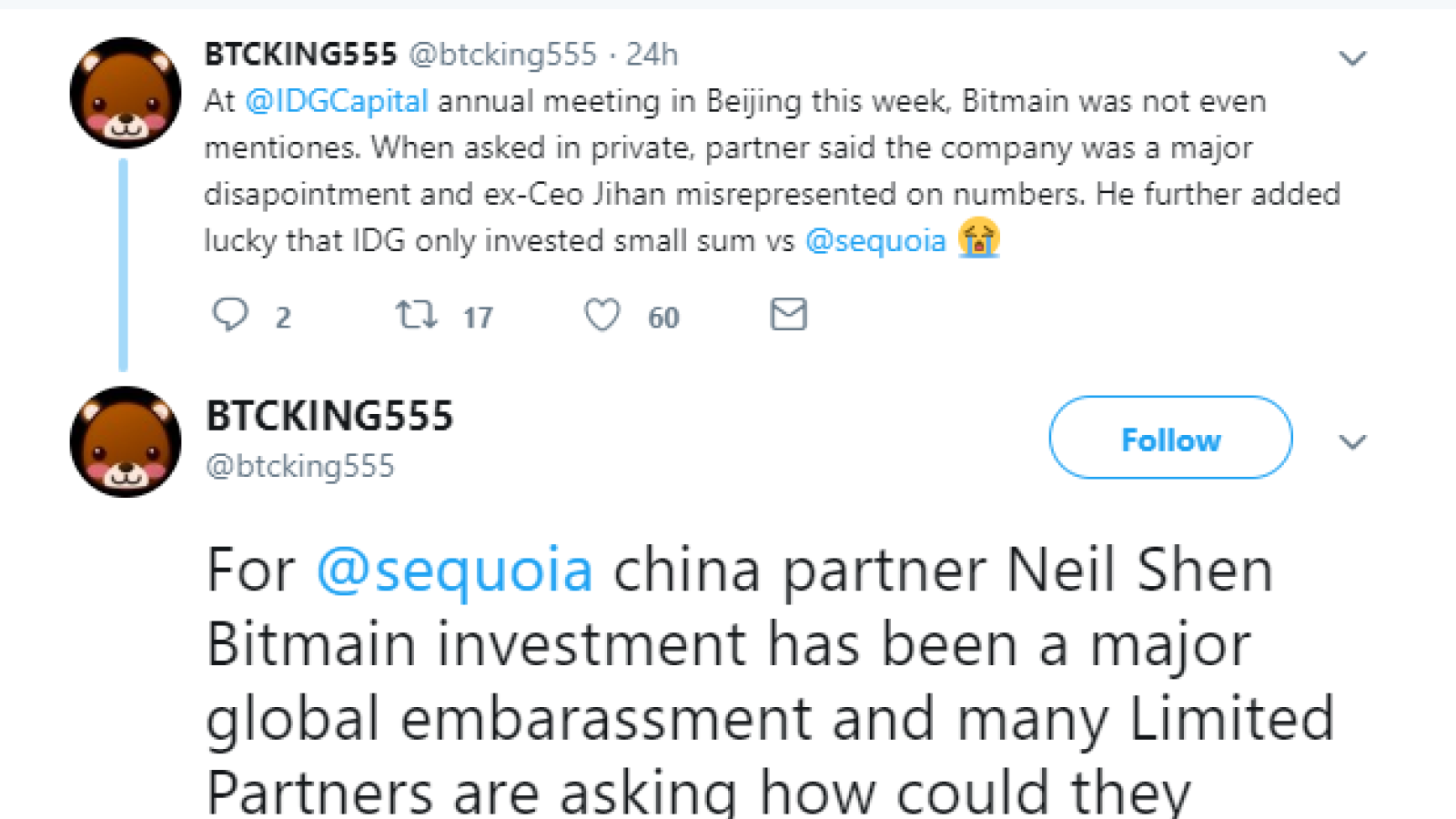 The community's response
Judging by the comment thread, the opinions of crypto enthusiasts have divided. Some are supporting this alleged decision of Bitmain, predicting that Bitcoin Cash hashrate will significantly drop and after Micree Zhang sells off his BCH stock, the price will collapse too.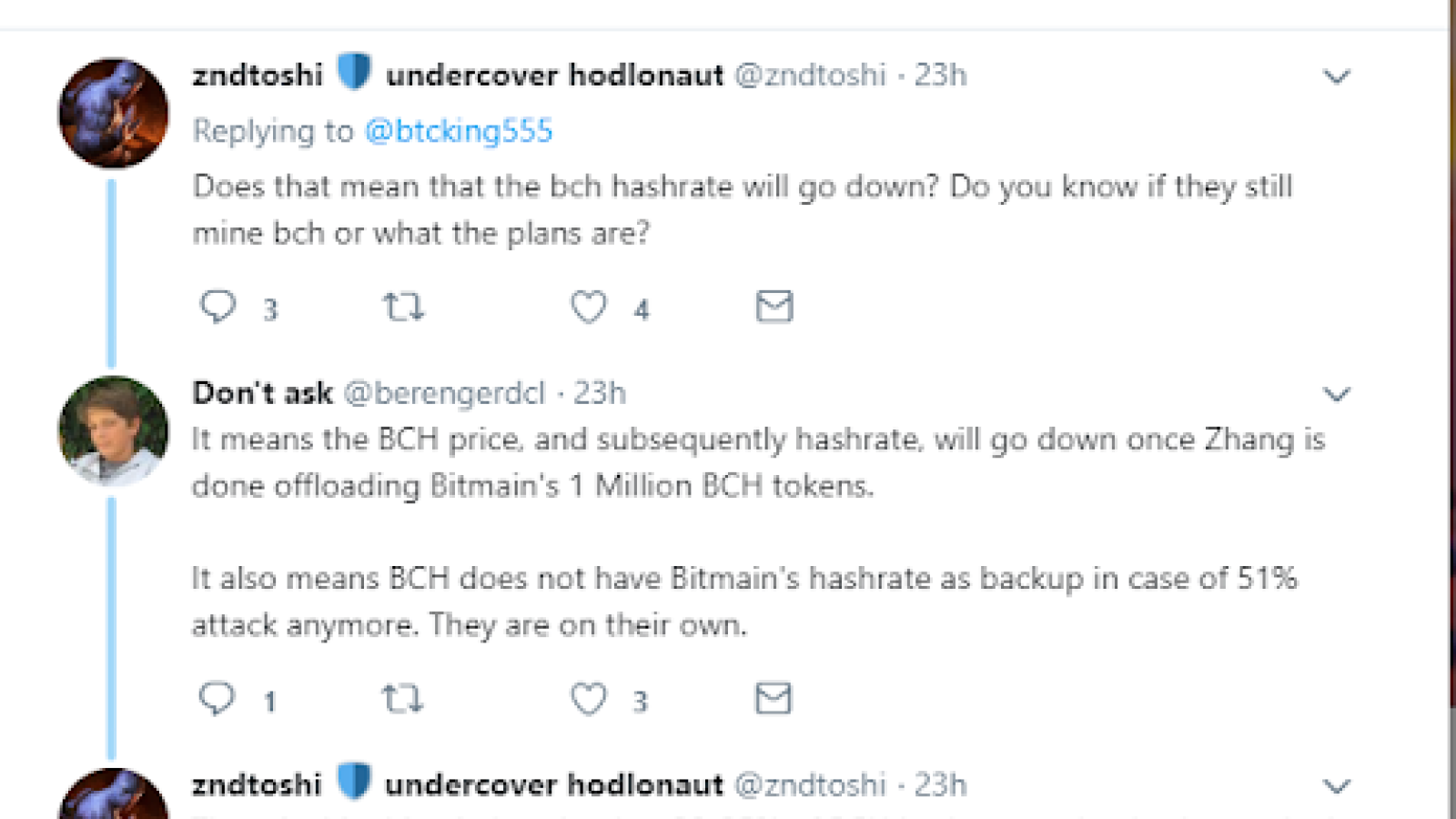 Others demand proofs and reliable source, calling this news FUD.