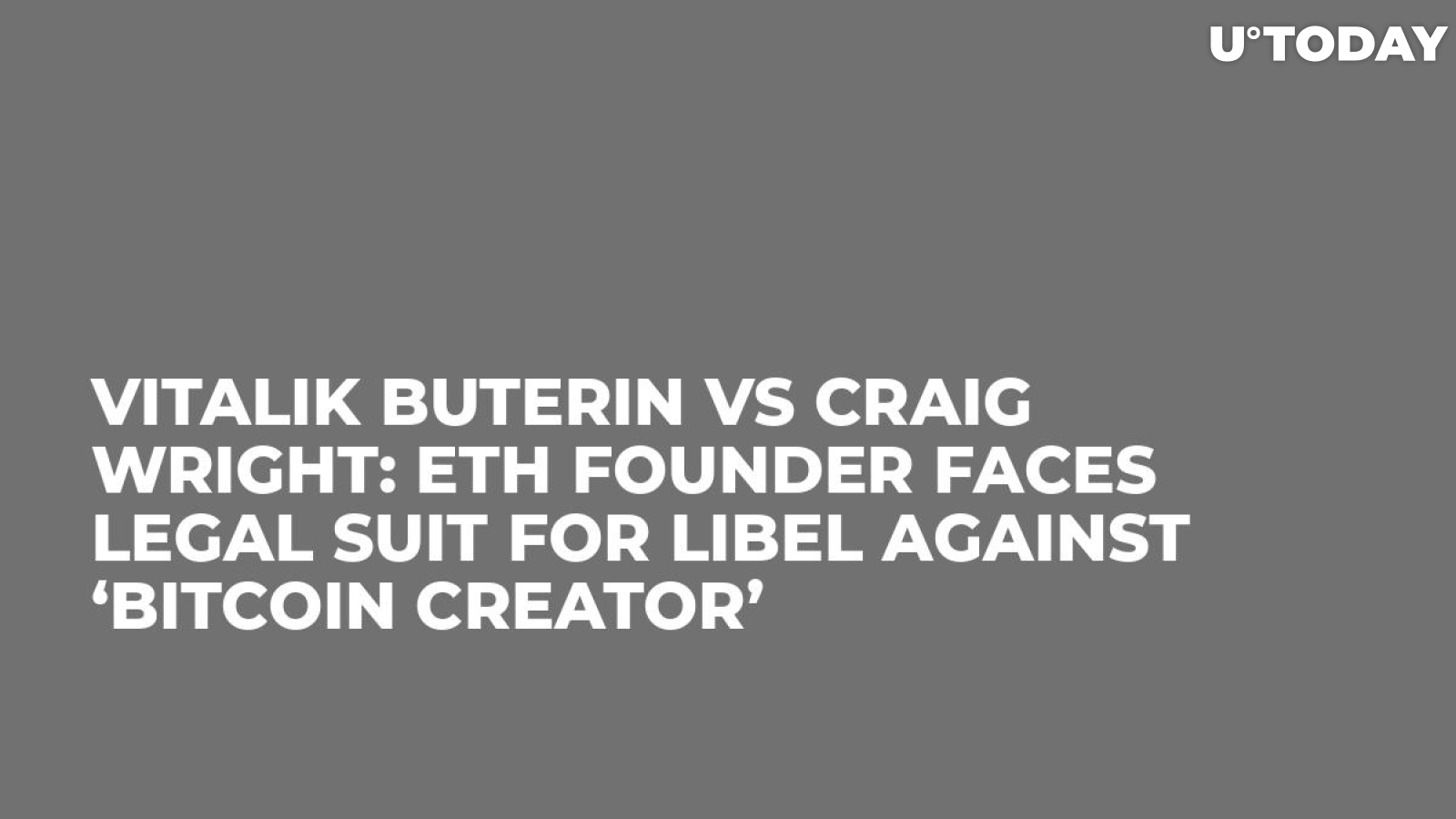 Cover image via U.Today
Crypto media CoinGeek, owned by Calvin Ayre, a Bitcoin SV co-founder, reports that Craig Wright's lawyers have sent Ethereum founder a formal letter, accusing Vitalik of libel claims against Craig Wright, the self-proclaimed Satoshi Nakamoto.
The lawyers gave Vitalik time until April 23 to respond to the letter. However, he never did that.
'Faketoshi' attacks Vitalik Buterin
As per CoinGeek, the letter was sent on April 12. The lawyers asked the ETH creator to back out of his comments about Wright and make public apologies, thus admitting that the man is Satoshi Nakamoto, the mysterious Bitcoin creator.
Previously, Vitalik several times publicly called Craig Wright a fraudster and questioned why the crypto community allowed this self-made Satoshi to speak at conferences.
What is a Letter of Claim?
In the UK, a Letter of Claim is sent before a complainant can begin official legal proceedings and is part of the English High Court's protocol.
Since Vitalik Buterin sent no reply to the letter by the provided deadline, Craig Wright's lawyers, says CoinGeek, will now file charges against him.
Vitalik stands up to Craig
Even if Buterin has not replied the letter, he has not stopped mentioning the 'faketoshi' on the Internet either, as if responding Wright indirectly.
In his blog, Vitalik does not mention the Letter of Claim, so he might have not seen it in his email box yet. However, is aware of the letter Wright's lawyers have sent to Peter McCormack and calls these Craig Wright's claims nothing but censorship.
He even defends Binance, Shapeshift and Kraken for deciding to delist Bitcoin SV, saying that censorship is not this decision of theirs but Wright's public reaction to that and him being offended.