Among the many cryptocurrency exchange instruments, it's not so easy to find a reliable and profitable offer for exchanging crypto.
What is a Crypto Exchanger?
A crypto exchanger is a software environment designed to convert your cryptocurrency to other coins, fiat money or e-money. While the majority of exchangers support crypto-to-crypto operations only (Bitcoin (BTC) to Ethereum (ETH), Bitcoin (BTC) to USDT, Litecoin (LTC) to Dogecoin (DOGE), etc.), some can convert your cryptocurrency to cash (via SEPA or SWIFT) or to assets of electronic payment systems (Payeer, WebMoney, PayPal, etc.).
To convert your cryptocurrency savings into fiat with a crypto exchanger, you need to create a cryptocurrency wallet (e.g. a Bitcoin (BTC) or Ethereum (ETH) address), access it with a private key, customize the amount of the order (in fiat equivalent or in cryptocurrency tokens) and input the data for your withdrawal address - credit card, e-payment system account or bank account.
What is a Crypto Exchanger Aggregator?
Crypto exchanger aggregators track the top offers from reliable cryptocurrency exchangers and help users compare them in order to choose the best conditions, most reasonable fees and most suitable deposit/withdrawal features.
Crypto exchanger aggregators like BestСhange conduct due diligence checks in order to verify the cryptocurrency exchangers listed, as well as filter out scammers and crypto exchangers with insufficient liquidity. As a reward, such services may earn a commission from every trade. It is worth noting that aggregators provide informational services only and don't bear responsibility for third-party cryptocurrency exchange instruments.
BestСhange Crypto Exchanger Platform: Overview
BestСhange is a directory that monitors hand-picked cryptocurrency exchange offers. Its users can find the top buy/sell offers for numerous crypto coins and dozens of e-payment systems.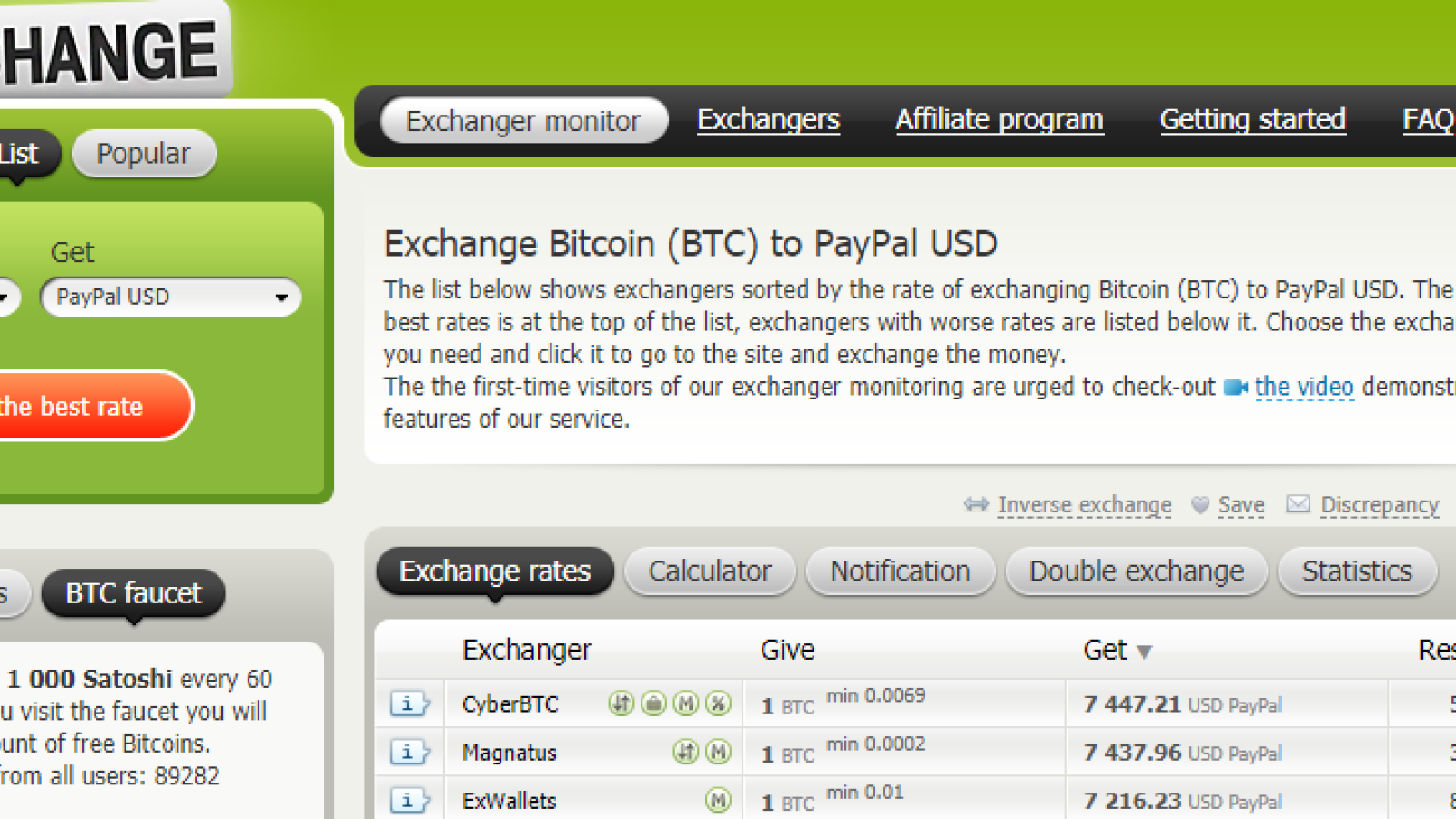 The user interface of the BestСhange cryptocurrency exchange aggregator is quite intuitive: the user needs only to change the type of asset he/she has and the type of asset he/she requires.
Exchangers
In the 'Exchangers' tab, the trader can view every crypto exchanger listed on BestСhange and get information about their cryptocurrency reserves, rates and verification levels on e-payment systems.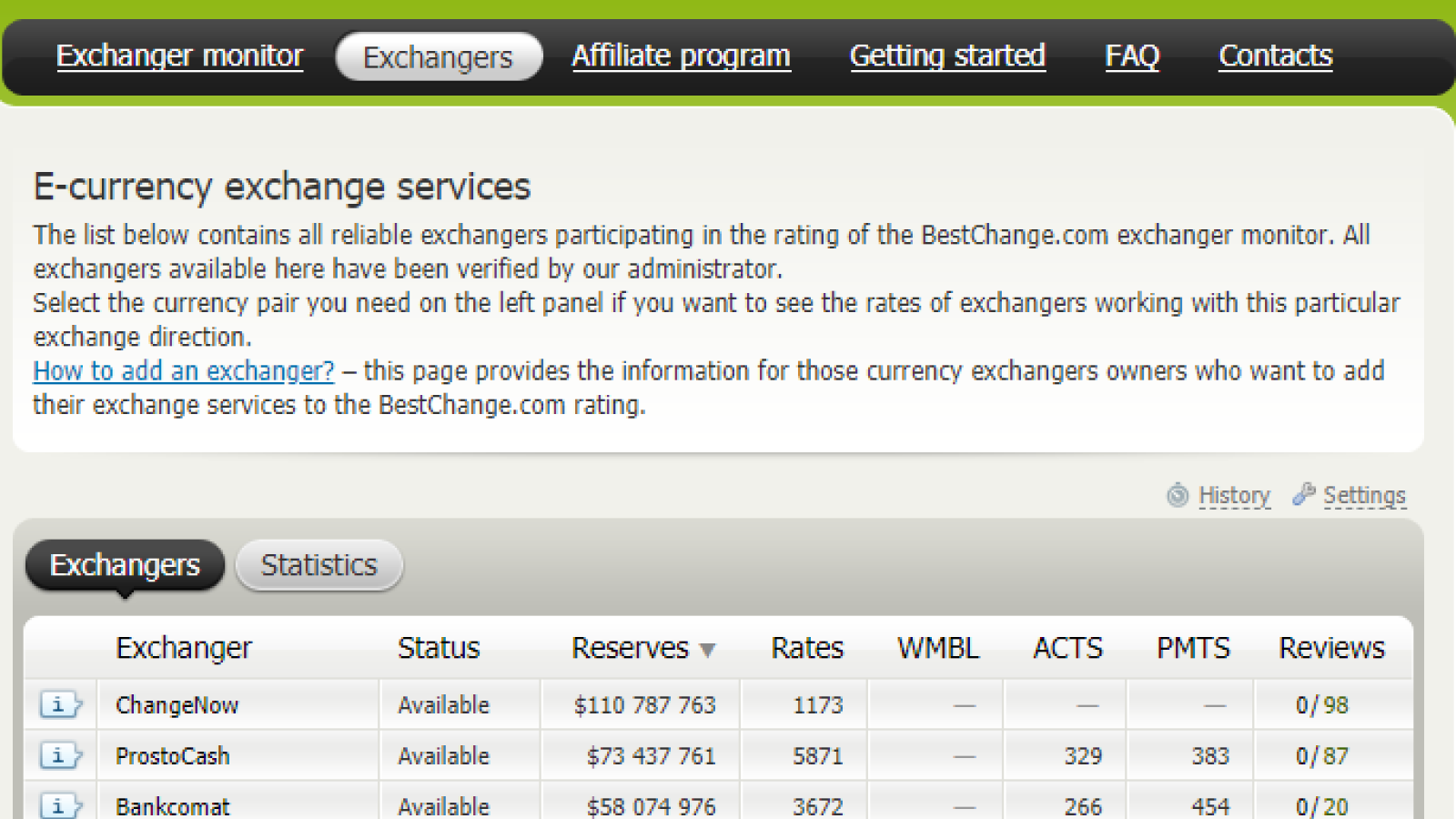 Calculator
In 'Calculator' mode, a BestСhange user can view how many assets he/she can get at that moment for his/her cryptocurrency offer on BestСhange, including or excluding the commission from the crypto exchange.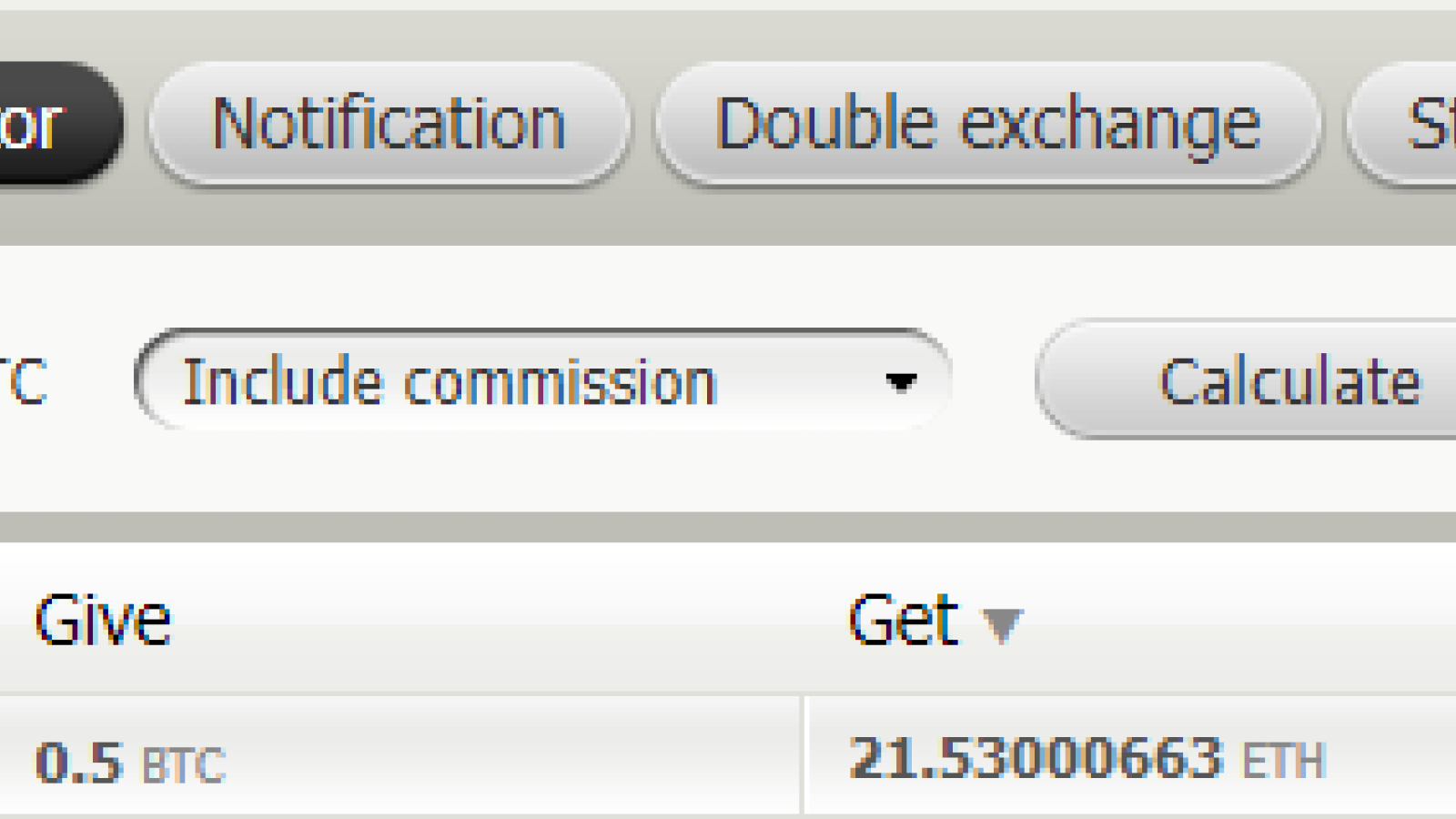 Notifications
If a suitable order for the chosen cryptocurrency isn't available on BestСhange at that moment, the user can set up a notification that will inform him/her once a suitable order is placed in a reliable exchanger.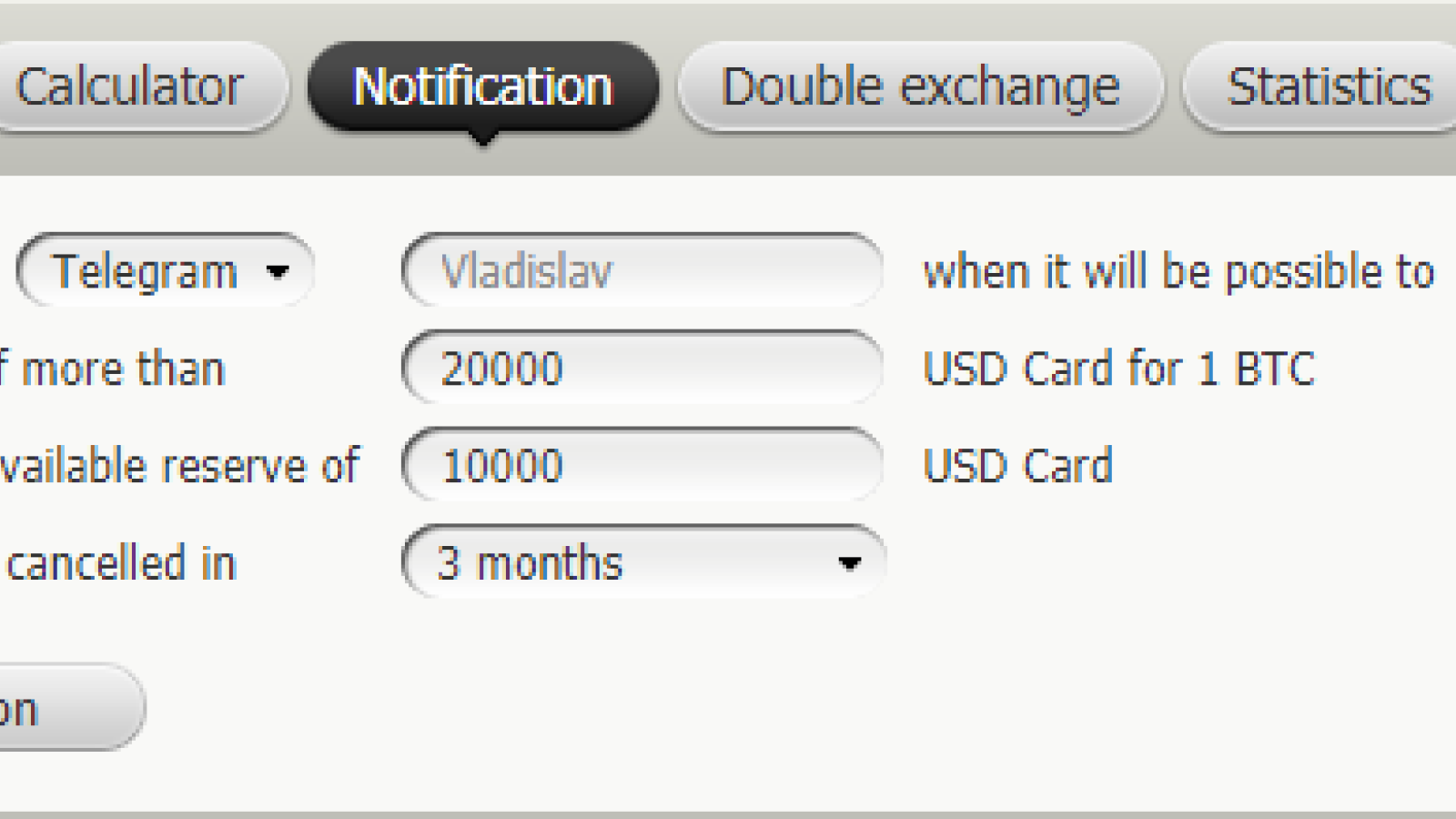 Also, in 'Double exchange' mode, the BestСhange system merges two crypto exchange offers in order to make cryptocurrency trades with rare assets. If the exchange between A and B is unavailable, BestСhange can convert A to C and C to B in this mode.
The BestСhange team created a video to describe its main functions:
How Does BestСhange Work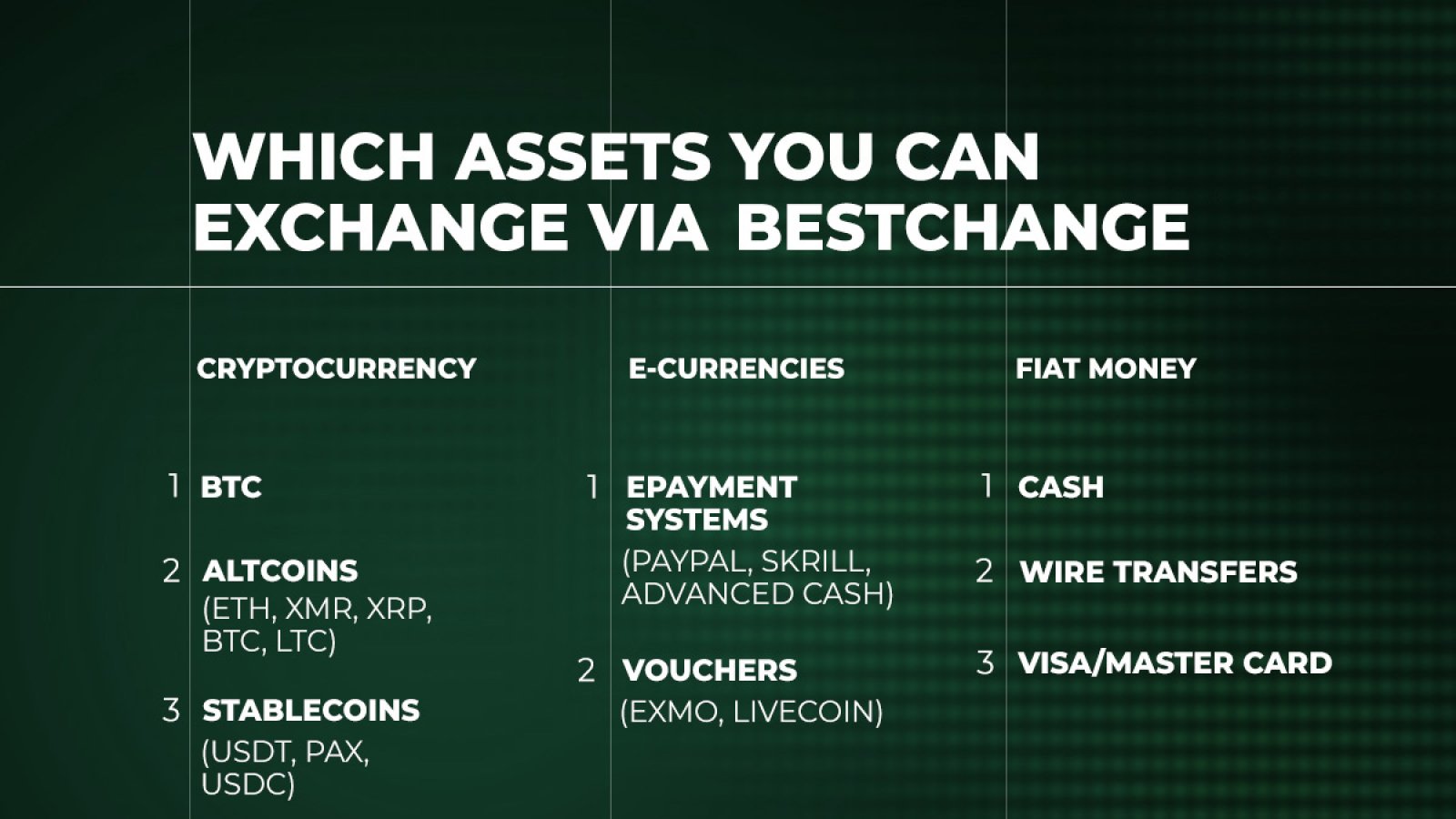 It only takes three steps to make a trade through the crypto exchanges listed on BestСhange, so it is suitable even for crypto newbies.
1. Select The Currencies
For example, BestСhange user Bob decides to buy 1 Bitcoin (BTC) with his Visa or Mastercard USD credit card. He needs to customize the conditions of the trade in the Give & Get bar and press the red 'Find the best rate' button. All of the information on the conditions of the crypto exchanges listed on BestСhange is demonstrated via green logos to the right of the Exchanger names.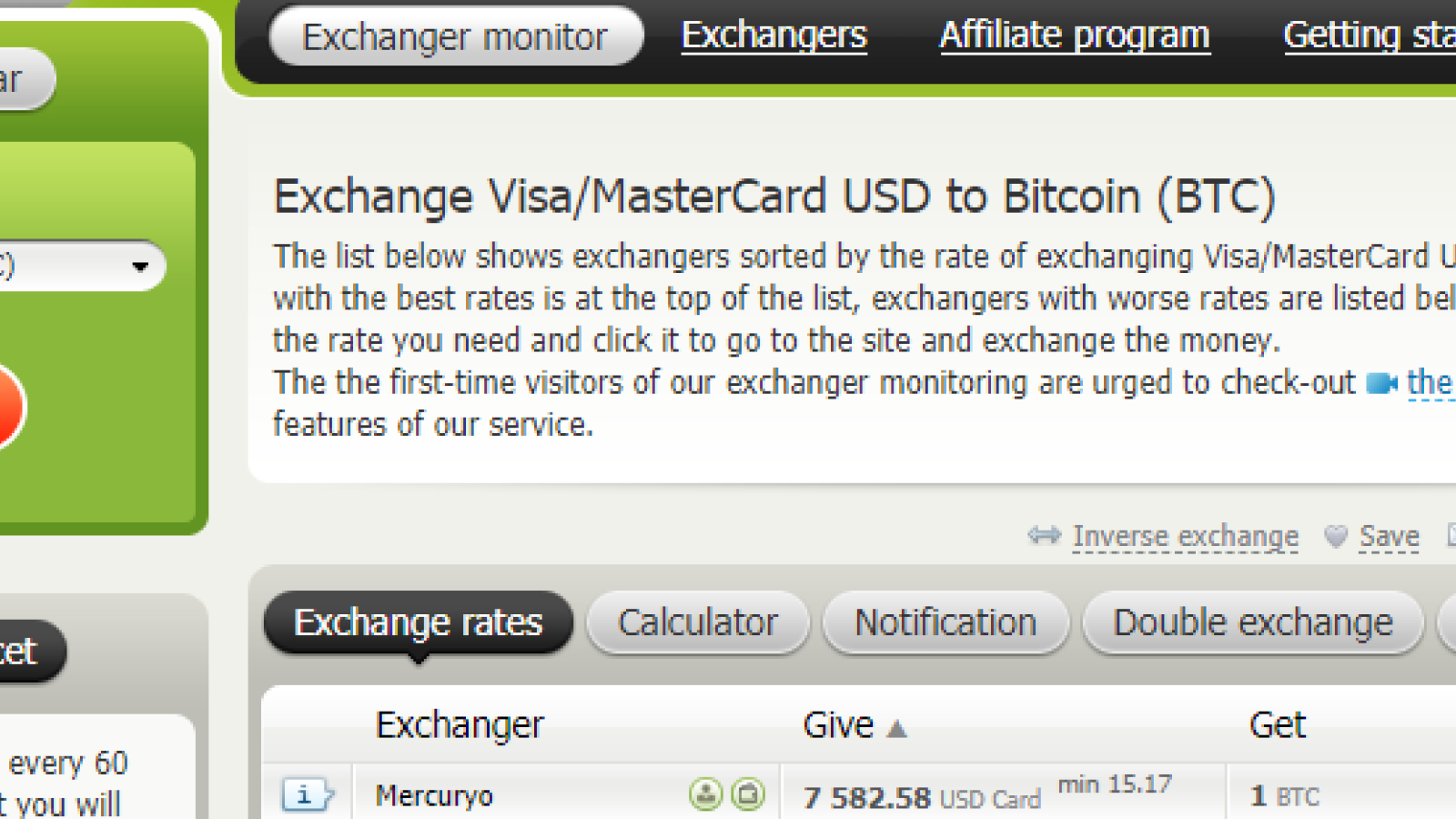 2. Select The Exchanger
Then, Bob needs to choose the Exchanger (crypto exchange) from the list. Once the Exchanger is chosen, Bob clicks its name to be redirected to the cryptocurrency conversion window on the Exchanger page. Now, the BestСhange mission is complete and Bob then interacts with the Exchanger directly.
3. Leave Your Feedback
Once the trade is authorized by Bob and he receives his Bitcoins (BTC), he is asked to give feedback on his cryptocurrency purchasing experience that Exchanger. BestСhange highly appreciates feedback as it is the key element of its reputational management system for its crypto exchanges.
How to Earn Money with BestСhange
The BestСhange crypto exchange service provides its users with lucrative options to earn money or cryptocurrency while using the service.
1. BestСhange Affiliate Program
The BestСhange Affiliate Program offers everyone the opportunity to become an ambassador of their crypto exchange project. Once a user subscribes to the BestСhange Affiliate Program, it receives up to .65 USD for every trader they successfully invite to the BestСhange cryptocurrency ecosystem. BestСhange provides its affiliates with a unique referral link as well as a kit of native promotional materials to attract new traders to the platform.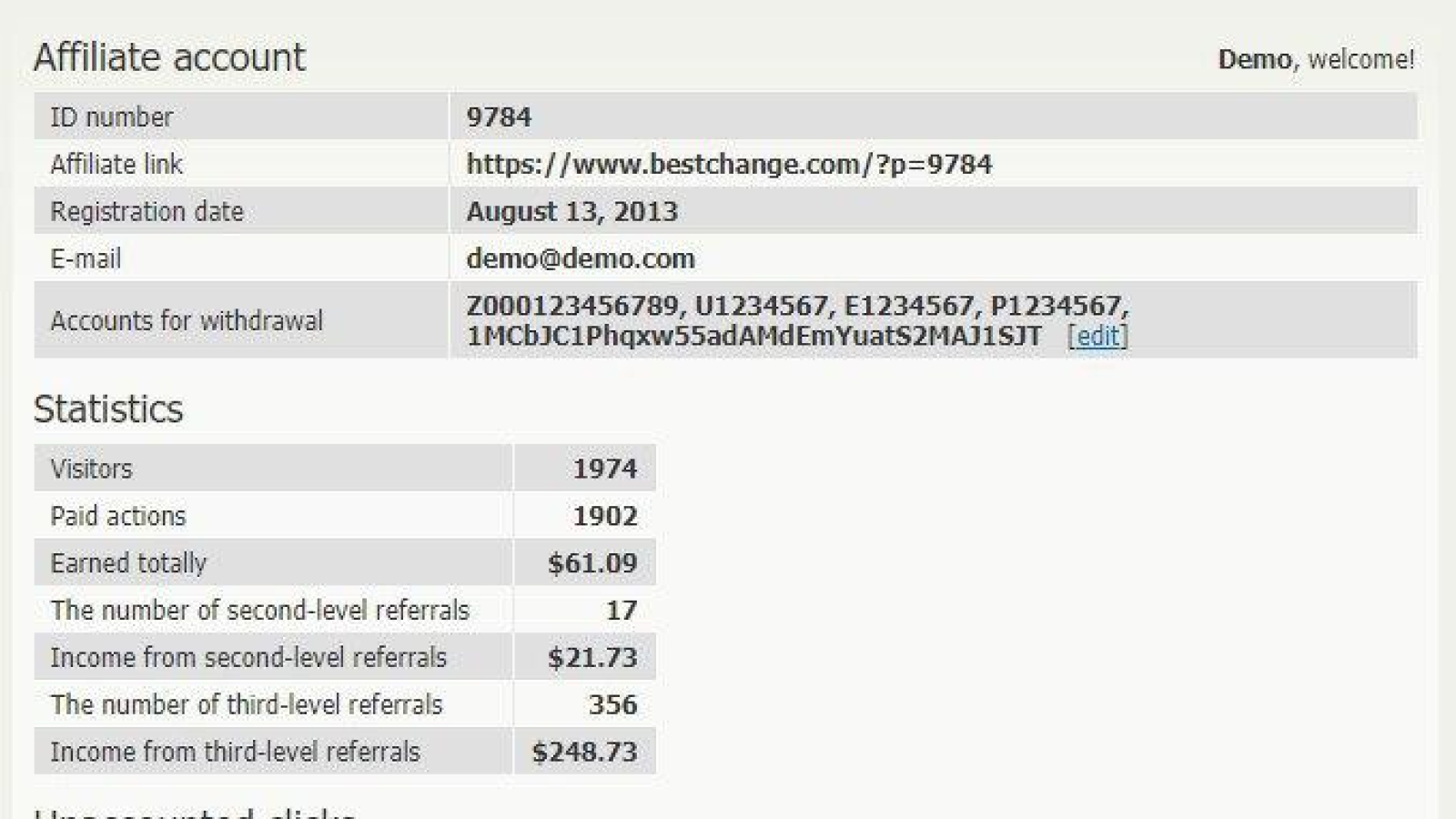 2. BestСhange Bitcoin (BTC) Faucet
The BestСhange Bitcoin (BTC) faucet gives you an opportunity to receive small fractions of Bitcoin (BTC) for registering your wallet. Just input your Bitcoin (BTC) wallet address in the BestСhange BTC Faucet bar, verify the captcha and claim your free satoshis every 60 minutes!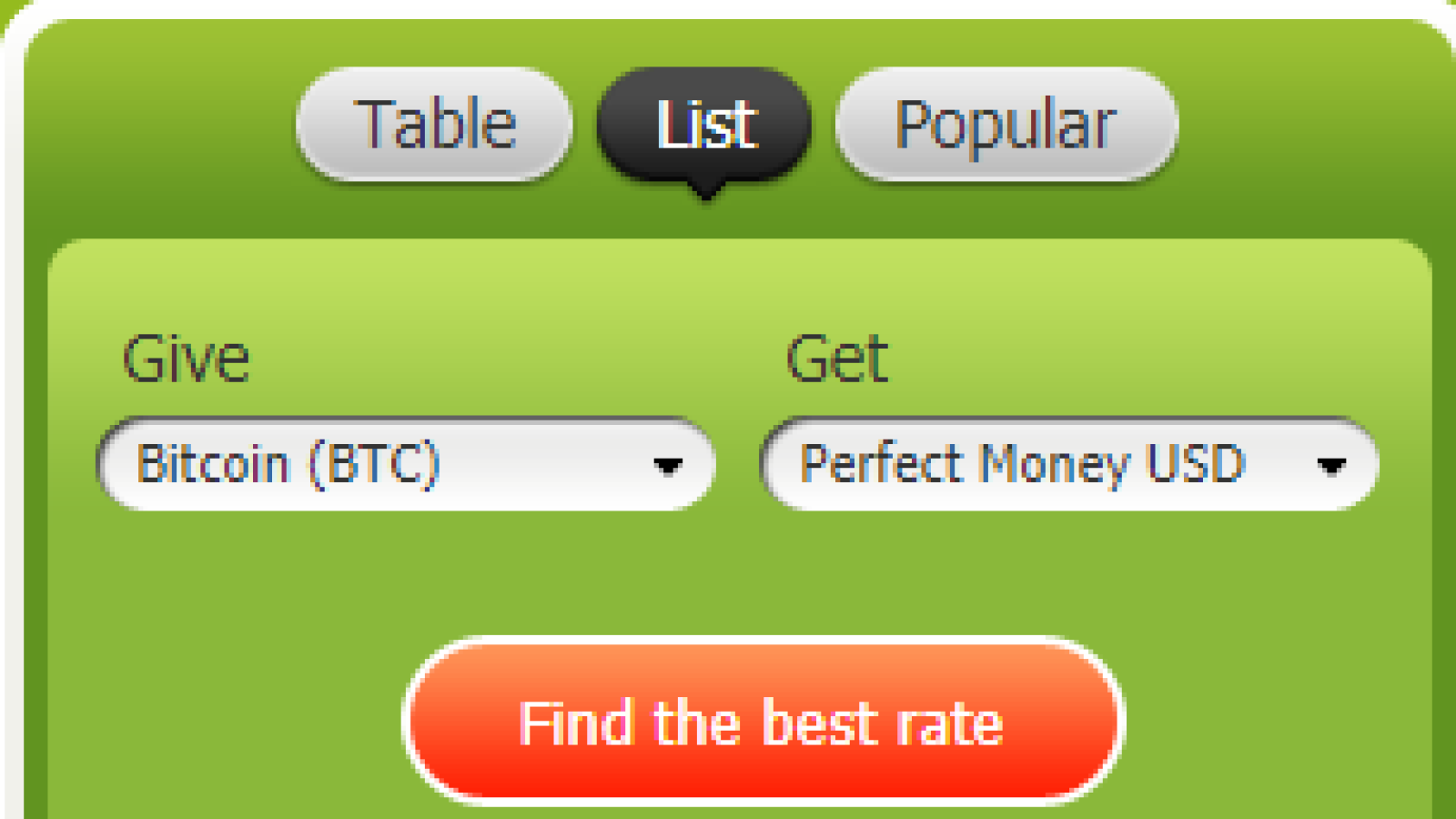 Bottom Line
All in all, BestСhange is a very helpful tool for those who use cryptocurrency for payments and remittances in various jurisdictions. The best rates, an intuitive UX/UI, a high-performance withdrawal toolkit and low fees - the BestСhange cryptocurrency platform will ensure your crypto exchange experience is smooth and secure.