According to analysis conducted by on-chain sleuths, the BALD token deployer is linked to an address identified as milkyway16eth. The address 0xF3a…F50c has transferred a staggering 14.83 million USDC and 400 cbETH to the BALD deployer address.
Further investigation revealed that the BALD deployer address and this address share the same Binance and FTX deposit address. It has been the main address of interest in the investigation against the scammer.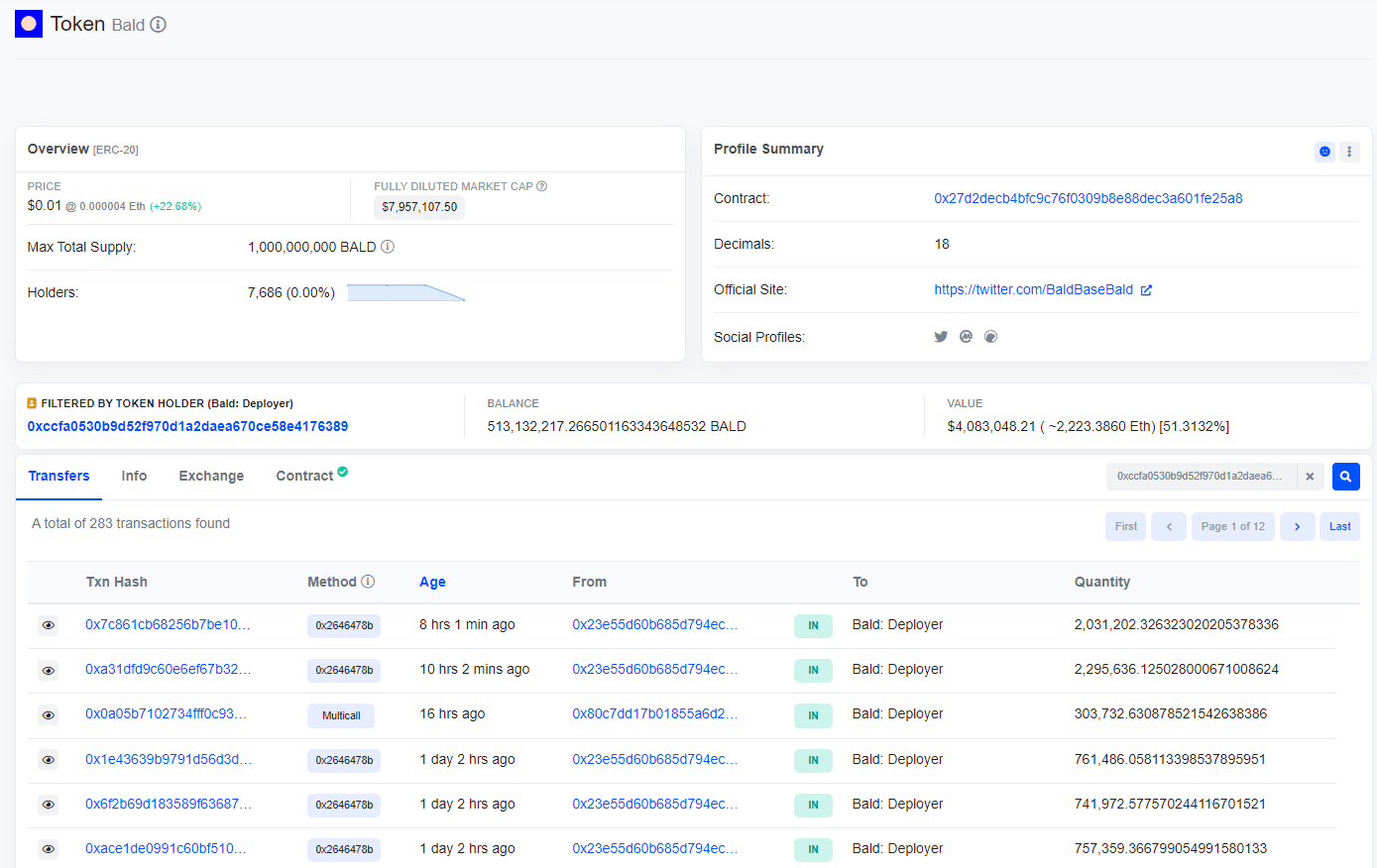 The rugpull operation has allegedly resulted in an approximate profit of around $10 million USDC for the creator of the BALD token. The profit was gained through an initial investment of approximately 14 million USDC and 400 ETH. These funds are presumed to have been used for liquidity provision, which the creator later pulled out, resulting in significant losses for investors and a handsome profit for the developer.
In an apparent attempt to hide from the public eye, the account of the potential BALD deployer has now been closed and set to private. While this move may temporarily shield the developer from immediate backlash, it also highlights the severity of their actions. Unfortunately, it ia not clear whether or not the developer will face any legal prosecution as his residency remains anonymous.
Such incidents underscore the inherent risks involved in the DeFi sector, especially concerning projects with anonymous developers who deploy on "fresh" networks like BASE. Investors must exercise caution and thorough due diligence before participating in any project.
The BALD rugpull serves as an important reminder of the potential pitfalls in the rapidly growing DeFi space. While the allure of high returns can be tempting, the risks associated with these projects should not be underestimated.