The second world's crypto asset, Ethereum attracts traders from all over the world. Want to join the rows of ETH traders and owners? Take care of safety: crypto is as vulnerable to hacking as never before. Therefore, finding a reliable Ethereum wallet is of primary importance, no matter which sums you plan to deal with. This ultimate guide explains the main principles of choosing an ETH wallet and provides reviews of the worthiest solutions for PC and mobile.
Is creating an Ethereum wallet obligatory?
Yes, since you will own digital currency, you need digital storage for it. An Ethereum wallet is a virtual address where your cyber coins will be sent to. Good news: you can own several Ethereum wallets – each on a separate service. We'll discuss it later.
And now let's proceed to review the best ETH depositaries.
1. MyEtherWallet
The official solution for storage of ERC-20 tokens, this web wallet permits clients to keep their private codes either on the computer or on some other servers. This feature makes MyEtherWallet way ahead of its counterparts from a security standpoint.
The solution boasts user-friendly UI and exceptional flexibility. There's an in-built ETH to BTC exchanger for instant transfers. It supports Ethereum Classic and all other similar crypto assets. Are there any other merits?
This wallet provides users with the ability to manage and access smart contracts – a great option for developers and businesses.

It can be exploited in conjunction with hardware depositaries like Trezor – their interface will connect you to the web platform.

This ETH wallet is totally free!
2. Exodus
If you need a high-security level, consider a desktop wallet. One of the best representatives is Exodus: it's installed on the user's PC and renders a myriad of useful features. For instance, there's a ShapeShift technology for instant and safe crypto-asset transactions. The backup option is included, too: you can send the recovery copy to your email (it will also contain backup seed keys and all essential data). This way, an ETH wallet can be restored in a couple of clicks.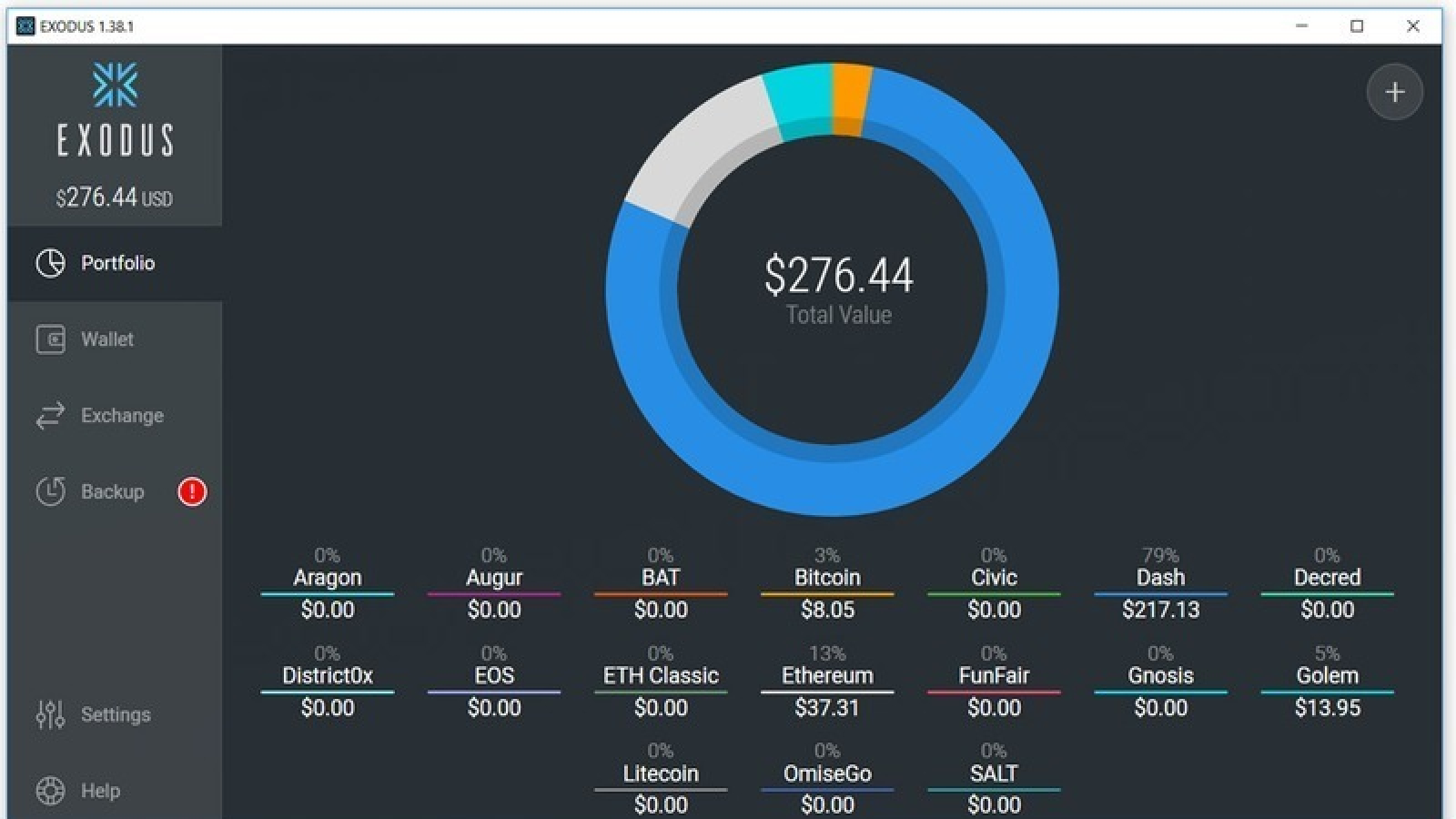 The user interface isn't cluttered with menus and buttons: it features essentials only. Users can get an insight into their crypto portfolio and visual charts showing statistics. Exodus supports all common OS and can be mastered even by beginners. There's only one pitfall: since the suite is always connected to the Internet, it's less reliable than its hardware analogs.
3. Mist
It's a versatile wallet that's recommended for traders with a considerable crypto portfolio because it supports many ERC-20 assets. The platform is praised by users for the simplicity of registration and navigation. Not much personal data is needed, so feel safe and sound using this wallet. Automatic storage of passwords in the user's account seems to be a misstep – someone can compromise it. However, a user will be able to restore it without hassle.
There's a ShapeShift technology allowing for instant ETH trading. As for the private key, the wallet does not obtain this information – the code is left on the customer's device. Both private and public codes are used for performing transactions.
card
4. MetaMask
Boasting a convenient web interface, MetaMask supports the vast majority of ERC-20 assets. Users' private codes are stored encrypted on the device and the password is secured as well. No personal information is required for registering, so this is a great choice from a privacy standpoint. The solution can work together with MyEtherWallet, providing users with access to its interface and features.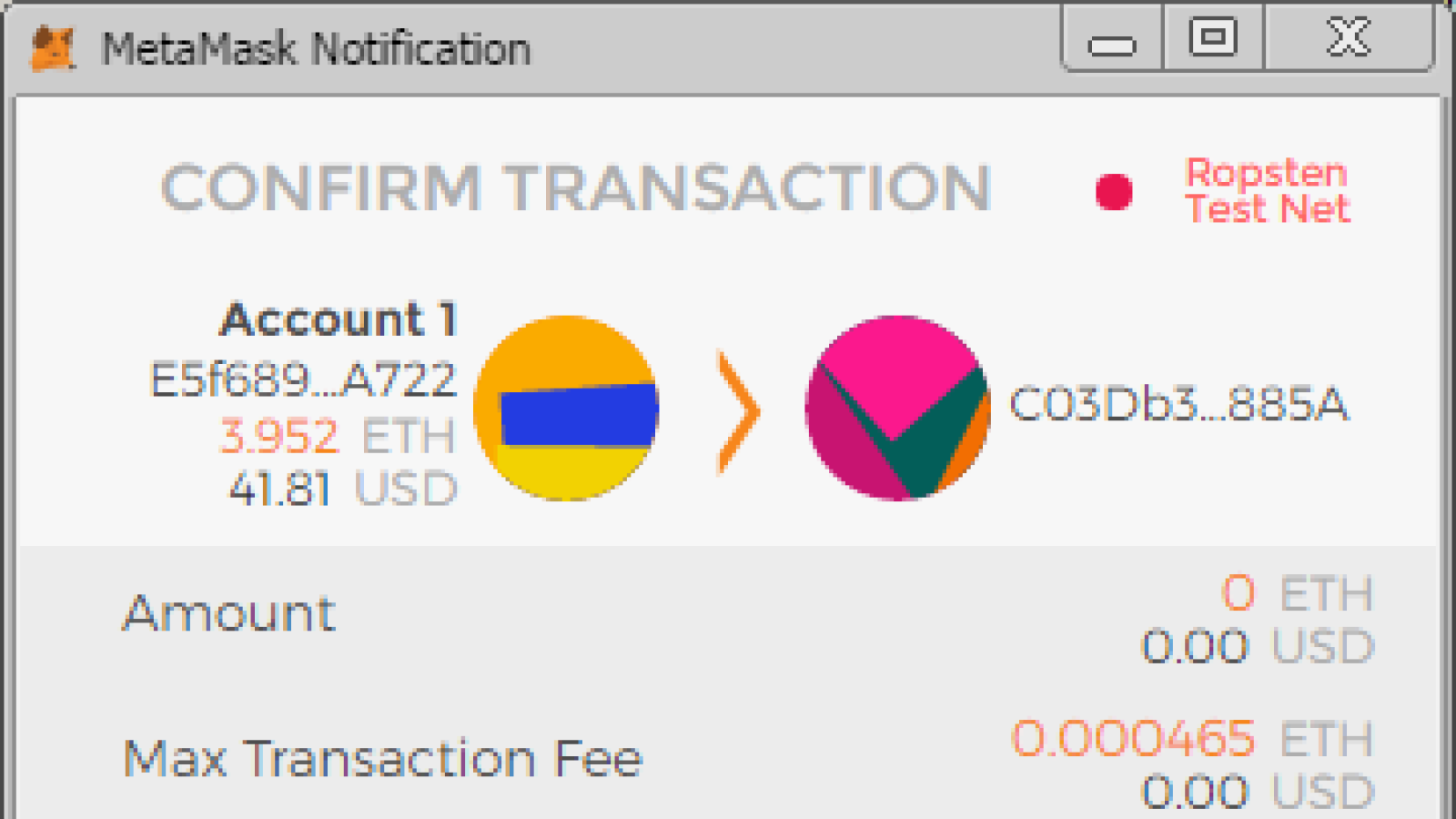 The main benefit of MetaMask is its convenient web UI that provides access to the installed wallet (keep in mind that the website is full of advertisements). Several browser extensions are available.
5. imToken
One of the most popular ETH depositaries, it accounts for about 10% of all Ethereum transactions over the world – they are initiated by over 6 mln users. The wallet supports all ERC-20 tokens and provides a lot of interesting perks. For example, it used to be in conjunction with CryptoKitties online game for managing digital collectibles.
6. Trust Wallet
Our list wouldn't be full without this versatile wallet that works under Binance after the exchange's acquisition. With this wallet, you can swap cryptocurrency instantly right on the platform. Other functions include:
Support of ERC-20 tokens and a huge amount of other crypto coins

Total anonymity is preserved

Compatible with Kyber Network for instant trading operations

There's a great dev community that backs Trust Wallet and keeps improving the product on a constant basis

Convenient navigation for both newbies and advanced crypto traders

A well-developed mobile version

Trust Wallet serves to perform transactions between users or network and a dApp
7. Ethaddress
At first glance, it seems to be like all other ETH wallets, but Ethaddress allows clients to create an account and keep private and public codes printed. In fact, this is a paper wallet that provides the cheapest option for cold storage today. Warning: it does not work with Ethereum Classic.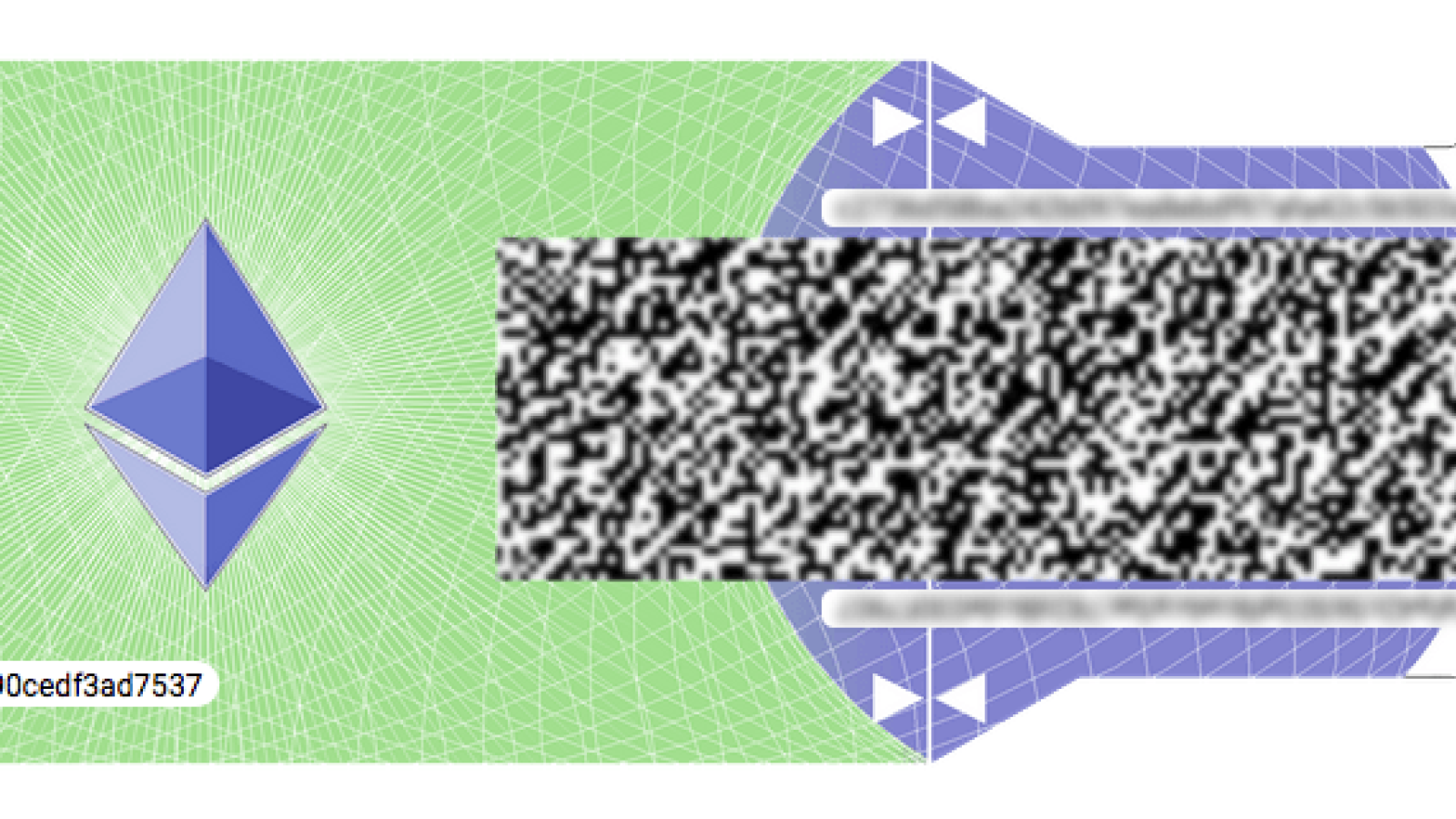 With this solution, you can import a private code in an online depositary and user it afterward. Alternatively, you can have the private code encrypted – it will boost the level of security. Customers admit that it's easy-breezy in use, and the menu is comprehensible, so it's a nice option for starters.
Want to generate several ETH addresses? No problem! Just find the GitHub repository and download the code. Then you need to open the index.html file and generate an ETH address from some particular HTML page. This is an open-source Javascript-based Ether depositary that allows users to create different types of wallets. Safe, convenient, and functional – what else can you wish for?

8. KeepKey
Doubt whether buying the most expensive ETH hardware depositary ($120) makes sense? Consider the advantages of KeepKey wallet:
It has a large lighted screen, which facilitates control.

It supports all major crypto assets and works on all popular OS.

It supports ShapeShift for instant coin exchanges.
Now the downsides. Despite having a plastic body (which makes is fragile), the gadget isn't lightweight, so it's not convenient to carry in a pocket. But if you adore its interface, it's worth buying.
9. Ledger Nano S
Would you like to carry Ether like regular money? Buy the Ledger Nano S hard wallet. This device was designed to store various cryptocurrencies on its physical chip. It looks like a regular USB drive and allows for storing an unlimited amount of cryptocurrency. For fund management, a user should simply attach the device to his PC using the wire. Once the gadget synchronizes with the system, the owner's balance will be renewed automatically.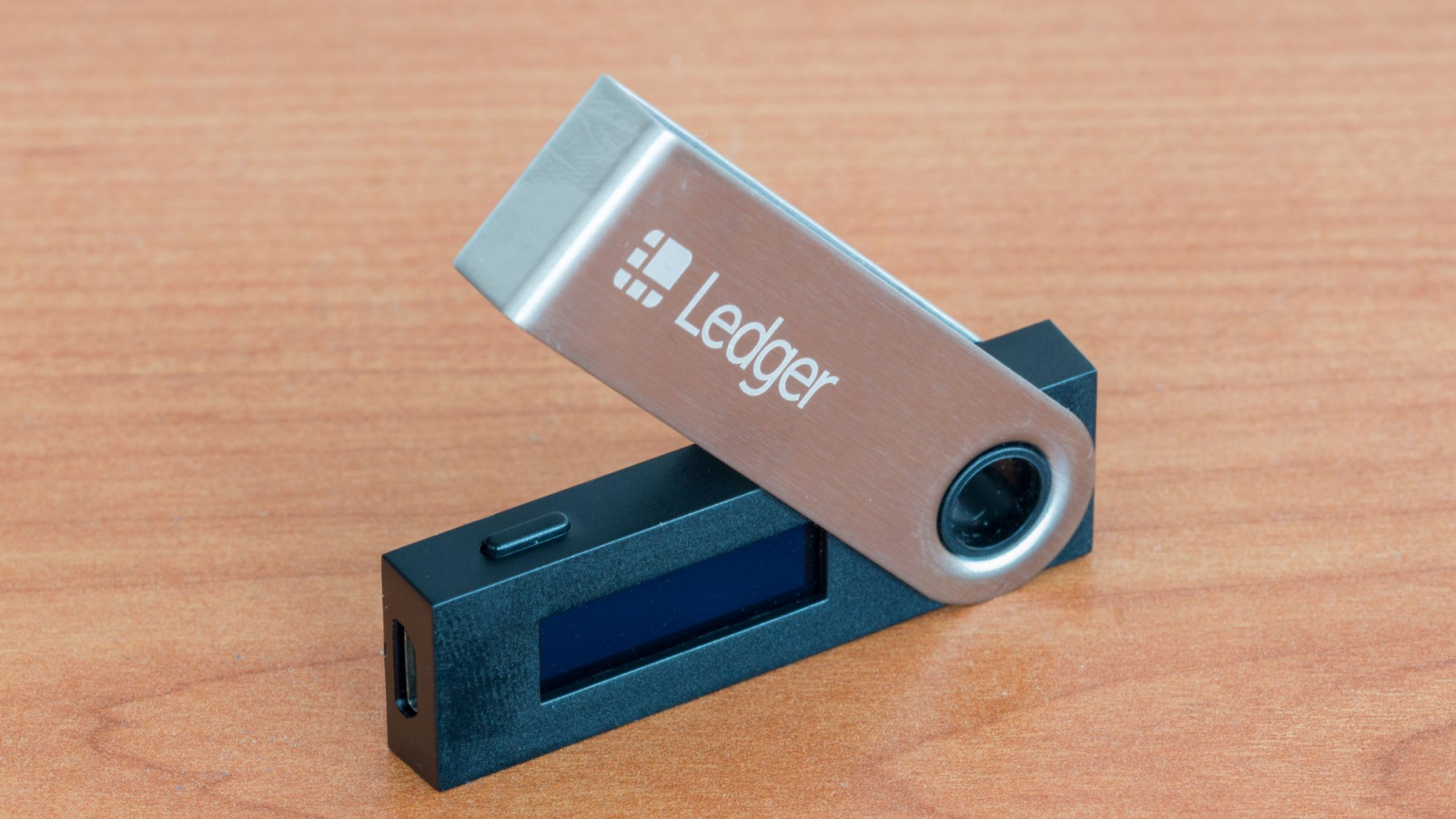 Ledger Nano S renders all necessary options: you can control your digital money safely. Private codes are never disclosed on the Net.
Now the bad news. Ledger Nano S costs $99, though you can purchase it for as low as $59 with the discount provided by some sellers. Is it much for bulletproof security of your Ripple tokens? We readily pay the banks that keep our deposits safe and secure, so a one time $99 payment doesn't seem too much, especially if you handle large amounts of cryptocurrency.
You can buy a safe Ledger wallet by using this referral link.
10. Jaxx
This XRP depositary supports several top tokens, ensuring total mobility. Initially, it was designed to serve as a mobile wallet for Android and iOS, but the Jaxx team plans to release a desktop version, too.
So, why choose Jaxx? First, its creators did their best to make an intuitive, simple menu. It's a no-brainer even for beginners and dummies. All you need is to install Jaxx on your smartphone, log in, and create a wallet. Managing crypto is as easy as 1-2-3.
Secondly, Jaxx keeps users' private codes in his device: keys never leak on the Net, and no third parties can access them. Last but not least is a 2-step authentication. Once you enable it, your client area won't be accessed without SMS confirmations.
11. CoinPayments
This is a Canadian website that was designed for cryptocurrency payments and online storage. It supports over 1,200 altcoins and charges only a 0.5% transaction fee (it's imposed on commercial deposits and incoming payments). Like outs counterparts, CoinPayments does not restrict its functionality by trading only: users can also make online purchases using the wallet. There's a myriad of online shops that accept this kind of transfer.
CoinPayments is available in all countries for all users. The 0.5% fee does not change depending on the tokens and amounts. All withdrawals are free except for shopping and business transactions.
Other key advantages of this platform include:
It's a well-developed platform: it has over 300K partners in 180+ states. It is accepted as a means of payment in various shops.

BitGo altcoin security platform accelerates the transaction process making it safer and faster. Thus, when CoinPayments is perfect for trading: you can sell or buy cryptocurrency instantly upon cost fluctuations.

CoinPayments is protected by multi-sig technology. You can be sure that no transactions will be made without your approval.
Initially, fiat settlements were accessible only for clients from Canada. But now CoinPayments provides this option to users from the USA and Europe, as well. They can have digital money transferred into fiat and sent to their bank account.

12. Edge Wallet
This solution is jam-packed with different features, and users mostly praise it for its simple convenient menu and high reliability. This project unites the best practices of Airbitz (previous name) and innovative technologies to work with all types of the blockchain, so it supports the vast majority of cryptocurrencies. Using such XRP depositary means you can easily exchange digital money.
Edge Wallet is superb from a security standpoint: it has an extra level of protection and keeps users' data safe and sound. There's also a SpaceShift technology that enables instant cryptocurrency swaps without the use of crypto exchanges.
Edge Wallet's main benefits are:
It has a simple, intuitive UI that would be perfect even for beginners

2-step authentication, security question, and other protection features are included

Works with 100+ tokens and plans to add all existing tokens

Open-source

Supports common OS
Edge Wallet doesn't have a web interface. Though, if it doesn't bother you, this would be an ideal Ethereum wallet.
13. Abra Wallet
The mobile app provides several essential services, such as crypto exchange for traders from all over the globe. Abra supports over 20 crypto assets. Buy ETH with your fiat cryptocurrency (50 fiats available). No commission is charged for exchange operations. Besides, there are no purchase and exchange limits.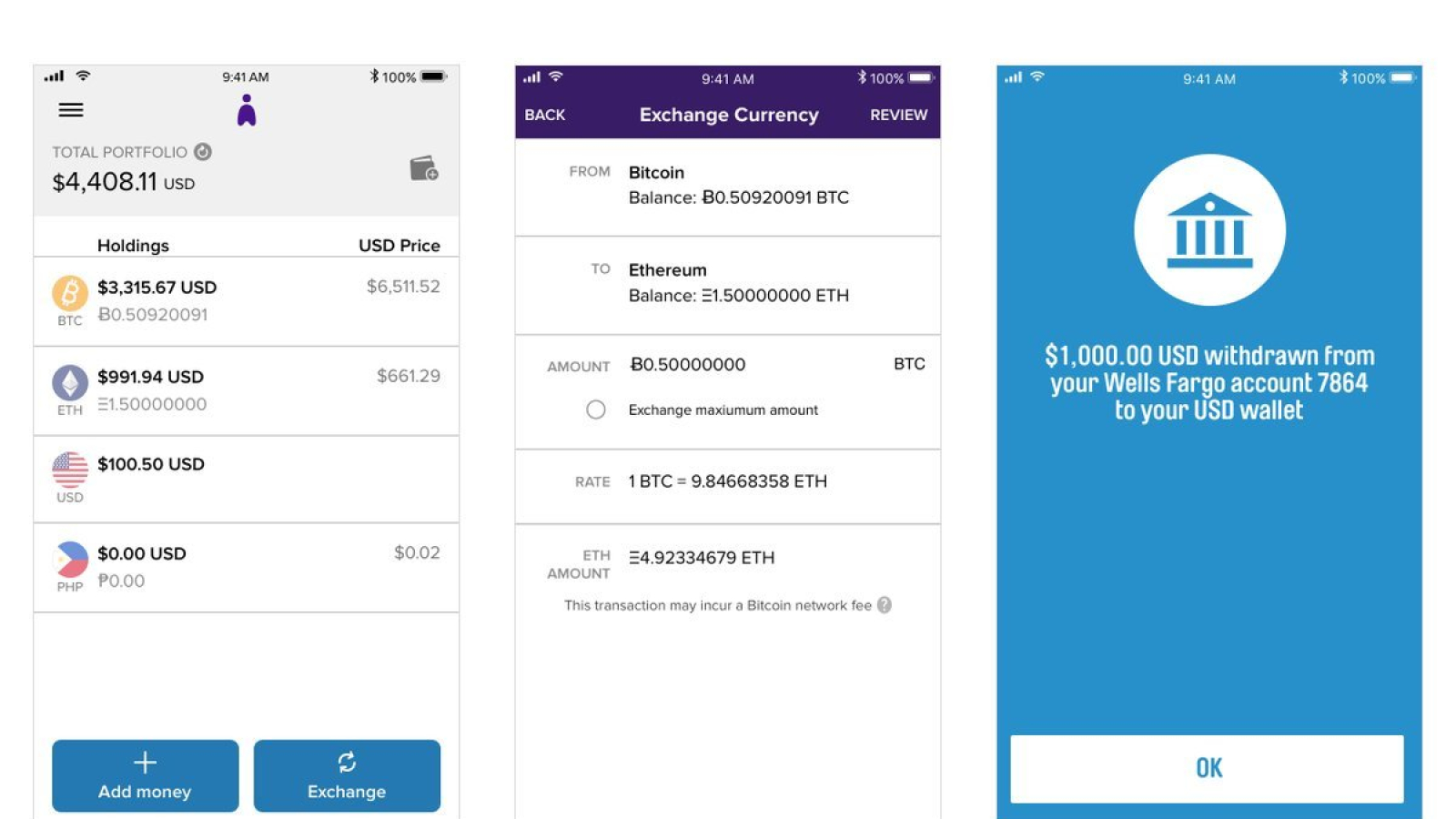 Abra is simple to use: it's downloaded and installed on a smartphone. Beginners will figure out navigation principles within several minutes. There's only one risk connected to Abra. The rumor goes that this network can discontinue any time, which means users can lose their private keys. If the company leaves them without support, they might lose their funds forever.
14. GateHub
Today, GateHub supports only a few popular assets including XRP. Users can obtain XRP by paying their fiat money right from the bank. Purchase BTC first and convert it into any other cryptocurrency.
GateHub is officially recommended by Ripple Labs because it offers a few interesting features for users. Besides, management is a no-brainer.
GateHub's strongest points are:
It has a simple, clear layout, so users will quickly learn the platform navigation. Besides, they can enjoy a detailed transaction history and email notifications. GateHub provides users with updated information about all financial operations.

With wallet services, Ether holders can shop online using their XRP. Many online stores and platforms accept GateHub.

GateHub provides detailed analytics of cryptocurrency prices, which enables users to sell and buy crypto at the right time. Besides, there's an account analytics feature for better insight into user operations and the crypto portfolio.
15. Atomic Wallet
This is a desktop app that processes three hundred assets. Users can receive ETH, and there's the possibility of exchanging it via Changelly (it's already built-in). Ether can be bought with a bank card.
Atomic has a convenient user interface that's protected with a so-called mnemonic seed. It's created automatically and must be stored in some safe place. Ideally, the user should store the private codes encrypted on his PC or mobile phone and avoid losing it. All common OS are supported. The mobile application is to be released soon as well.
16. Cryptonator
Cryptonator can be accessed from any device: laptop, smartphone, or computer. Among its salient features you can find:
The possibility to exchange ETH for other crypto tokens with a very low commission.

Advanced security features, starting with SSL certificate and finishing with 2-step authentication. Users are also given one-time passwords.

Blocking of suspicious IPs when someone attempts to access your account.
This is a decent Ripple wallet that ensures unbeatable security of your crypto assets.
Types of Ether wallets
Ethereum can be kept in four different ways – each kind of wallet has peculiarities, advantages, and drawbacks.
Hardware
Today, this is the safest option you can find. A hardware wallet stores cryptocurrency offline, which protects it against hackers and third parties. Afraid of losing or damaging your device? Most of these types of gadgets allow the user to recover their digital assets in such events. The main drawback is that you need its physical presence to manage your funds. Besides, such gadget costs at least $99.
card
Online Wallets
Online wallets are the most common choice of crypto owners: they are free and convenient to use, don't take up space on the user's computer, and some allow for multi-currency storage. You can access a web wallet from anywhere with a Net connection. However, web wallets are far not the safest solution around – they are often associated with hacker attacks.
Desktop Wallets
These solutions are pretty much the same as web counterparts with one difference: they can only be opened if you have the software installed on your PC. Web storage was invented before all other styles of wallets. Desktop Ether depositories are not widely spread today because they require much space on a user's computer.
Paper Wallets
These are just pieces of paper where you have private codes written on. Such wallets are often used together with bank deposit boxes where investors store precious papers. Sound silly? Don't rush to make conclusions – a lot of professional traders resolve to keep their private keys in bank deposit boxes.
How to select a solution for ETH storage?
There's a multitude of factors that matter. An unsafe solution can cost you too much. You don't want to deal with scammers and cybercriminals, do you? Pay attention to the following crucial aspects:
Who is the team developing the project? Perform your own research and check out who are the people behind the project. Are they experienced enough? What are their previous achievements? Never trust your digital money to unknown development teams. When it comes to such a serious cryptocurrency as Ripple, a well-established reputation means a lot.

Convenience of navigation. UX is another important factor. What if you're a newcomer in the sphere of crypto? Then you will need a simple intuitive solution. Web depositories are usually the simplest ones to navigate and comprehend.

Private keys. Wherever you prefer to keep assets, you should stay assured that no third party can get them. The sad truth is that scammers stole millions of crypto tokens by making investors share their private keys. But even if you're smart enough to understand that, the Ether wallet might appear to be unprotected and underdeveloped. Choose the most reliable solutions only – they are made to protect users' private keys.

Is the backup option available? Even if you work with a reliable crypto wallet, always remember that things happen, and without a backup, you might lose your riches forever. Imagine you store your Ether on a phone and accidentally lose it. Without having crypto-backed up, you can say goodbye to your hard-earned or hard-traded money.
Bottom Line
The safety of your crypto assets should be one of your primary concerns, and that's why the choice of an Ethereum wallet is a serious step. As you see, there's the whole gamut of solutions available, starting with bare-bones online wallets and finishing with ultra-secure hardware gadgets. Select a wallet according to your personal requirements and technical skills.
Ideally, hold several wallets – one for long-term storage (paper or hardware), and another for active trading (web or desktop). This way, you will protect your assets against hackers and eventual loss. As soon as you generate a wallet, take care of the private keys – make sure the code won't be lost or forgotten.