Despite the crypto rout, the hype around Blockchain — the technology that serves as underlying fabric Bitcoin — never died down. More and more companies are dipping their toes into the technology. U.Today has decided to present you with the list of Blockchain-related stocks of the world's biggest companies that could be on a roll this February.
IBM [NASDAQ: IBM]
IBM, together with Microsoft, controls a whopping 51 percent of the Blockchain market. As U.Today reported earlier, the US tech giant is trying to capitalize on Blockchain technology in order to revive its brand. Hyperledger Fabric is an enterprise-friendly platform that allows other companies to build Blockchain-powered products. As of now, IBM manages more than 500 Blockchain projects around the world.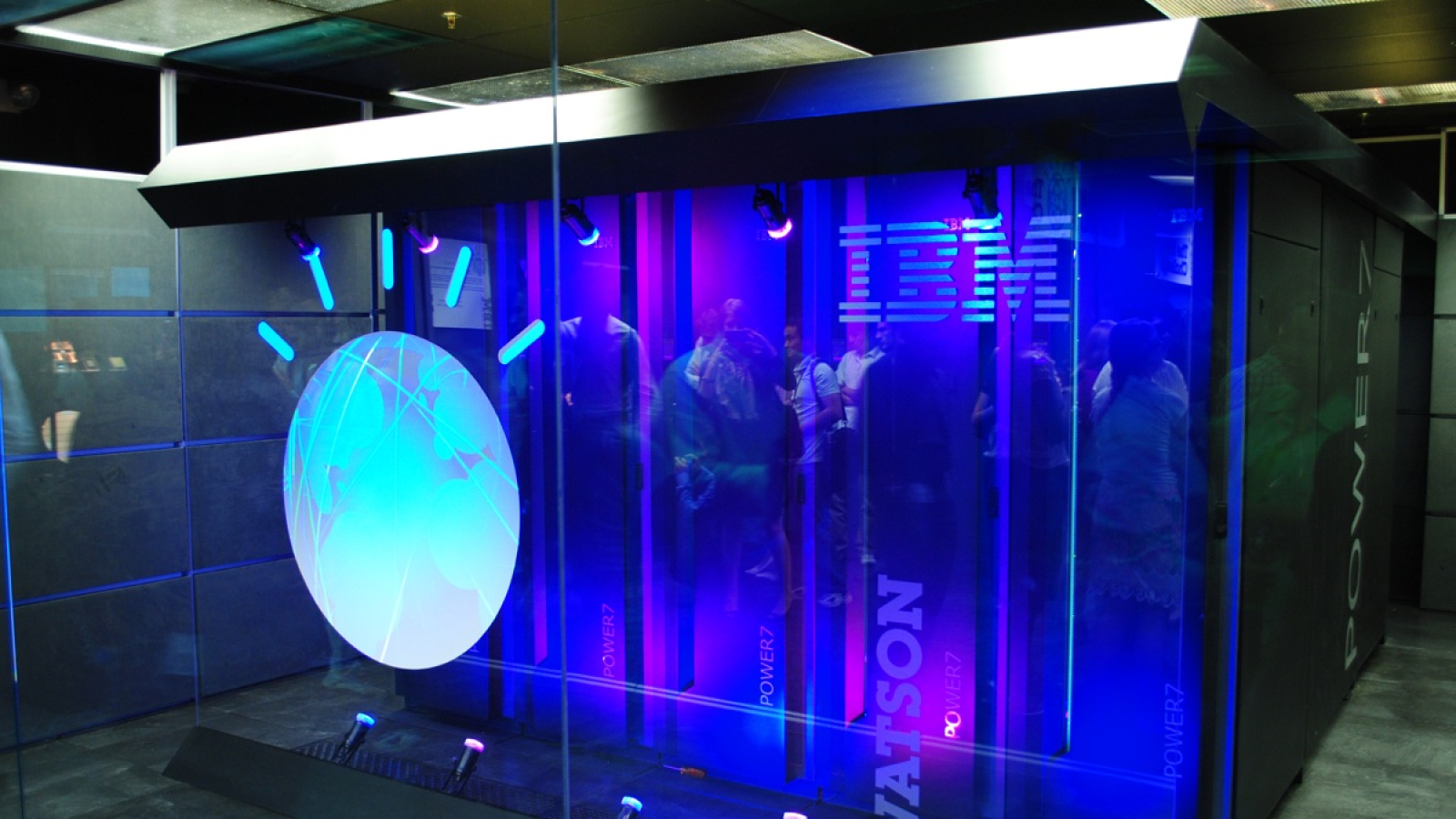 With that being said, IBM appears to be a top-of-mind option when it comes to Blockchain stocks considering the scope of its involvement in the nascent technology. Moreover, IBM stock was on a roll all of January, and its recent earnings report, which managed to beat experts' predictions, made the stock soar even more.
Alibaba Group [NASDAQ: BABA]
Alibaba, the Chinese e-commerce behemoth that is responsible for filing almost 10 percent of all Blockchain-related patterns, is yet another trailblazer in the application of Blockchain technology. As of September, Alibaba and IBM were neck-to-neck in that department, with 90 and 89 patents respectively despite the fact that China has adopted a hawkish stance towards cryptocurrencies.

Like in the case with IBM, its Blockchain as a Service (BaaS) product is an enterprise-level platform that allows its users to build their own Blockchain-based projects. After a successful rollout in China, Alibaba is opening its Blockchain doors to the US and Europe, which might make the stock more attractive.
The ongoing trade war between the US and China might shoo away those who consider investing in the stock, but there is no need to fret about it — MKM Partners states that Alibaba's stock will be able to withstand the macroeconomic woes. The company's stock went up on Jan. 25.
Overstock [NASDAQ: OSTK]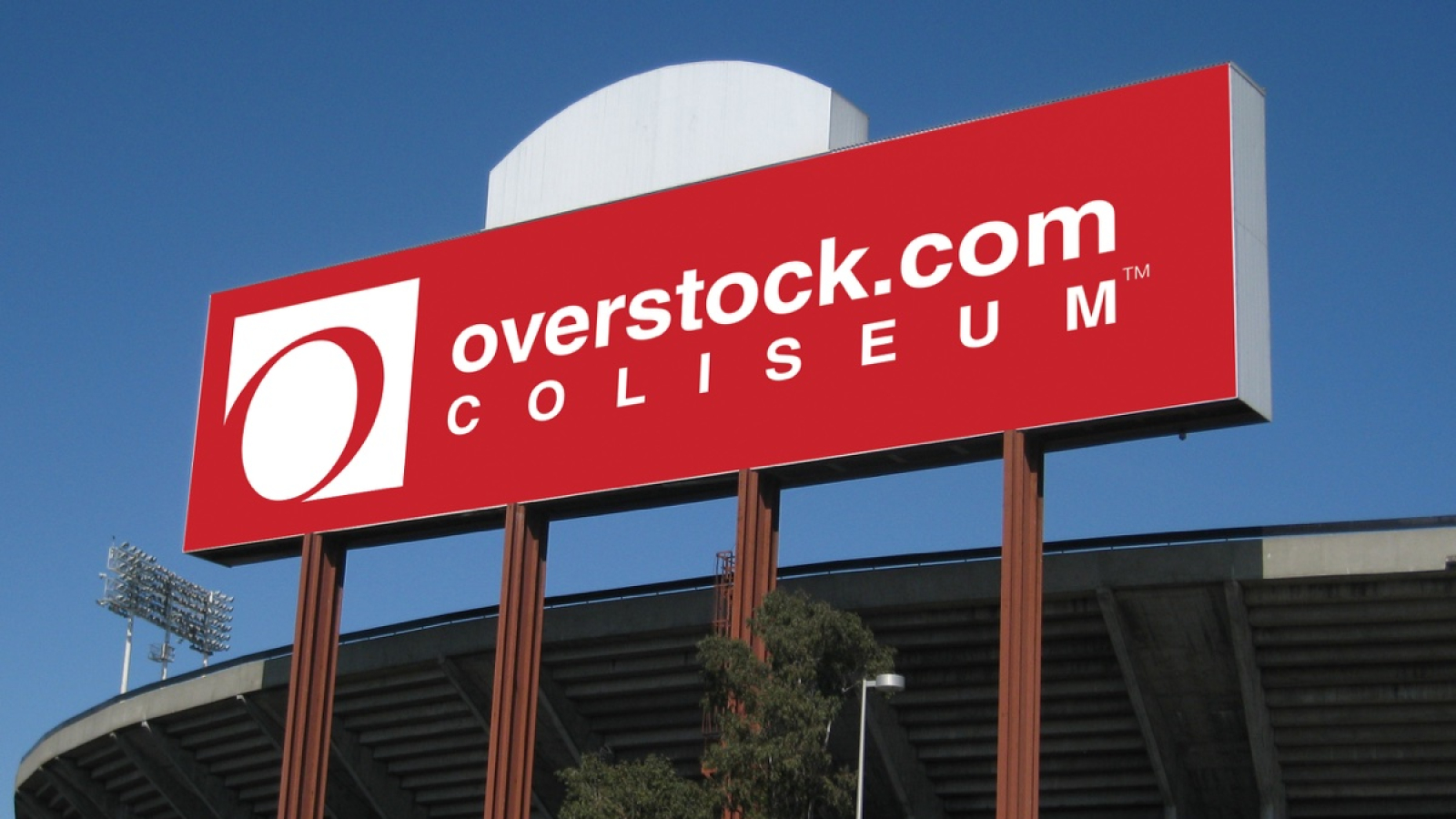 Amazon's rival Overstock.com also uses Blockchain technology. Because of its crypto-friendly stance, the stock of the American retail giant skyrocketed a mammoth-sized 400 percent in 2017-2018.

Medici Ventures, its Blockchain-oriented subsidiary, constantly makes investments in various Blockchain-oriented projects. For instance, it bought a stake in a Blockchain-based agricultural firm GrainChain on Dec. 10.
Back in November, the pioneer e-commerce player announced its plans to ditch its retail business in order to go all-in with Blockchain. Hence, it became clear that its interest in cryptocurrencies is more than simply an attention-seeking stunt. U.Today reminds readers that Overstock was the very first major retailer to embrace Bitcoin. Overstock didn't enjoy great success, losing almost $40 mln in 2018, which would be a worrisome sign for those who planned to buy their stock. However, on the cusp of launching its tZERO trading platform, which went live on Jan. 24, Overstock decided to reassign Medici's top executive in order to boost its revenue. Hence, our verdict is that the stock would be a good buy this February.
Qualcomm [NASDAQ: QCOM]
Qualcomm, one of the world's leaders in wireless telecommunications products, currently utilized Blockchain technology in order to solve the pain points of its client-server based information system. However, the company is hush-hush about Blockchain-oriented patents it has up its sleeve.

The company's stocks plunged 10 percent since December 2018, but some pundits claim that the stock has already bottomed. Hence, one might consider buying the stock this February to simply profit off its volatility (the stock is currently 32 percent off its 2018 peak).
However, the fuss around 5G may be a fair reason why the chipmaker's stock might also be a good option in the long-term perspective. Qualcomm is expected to dominate the modem chips market niche in the age of 5G along with Intel [INTC].
Comcast Corporation [NASDAQ: CMCSA]
US telecommunication behemoth Comcast is also betting big on Blockchain. On Dec. 21, 2018, the US-based telecommunications conglomerate published a press release where it stated that its Blockgraph product will become available for enterprises early this year (Comcast is currently testing the product with NBCUniversal). The initiative is supposed to help them share data in a secure and transparent way. Eventually, Blockgraph could become an 'identity layer' for the whole cable news industry.
This is not the first time when Comcast makes a foray into the nascent technology – back in March, Comcast spearheaded a VC seed round of Blockchain startup Blockdaemon.

Why could Comcast stock be a good option for February? Its stock has recently risen due to earnings that surpassed analysts' initial predictions. On top of that, the company lost fewer video customers subscribers than expected.
Other public companies
Of course, there are plenty of other publicly traded companies that didn't make the cut. Here are some of the examples:
MetLife, Inc. [NASDAQ: MET] – works on Blockchain-based solutions for the insurance industry;

Ford Motor Company [NASDAQ: F] – spearheads a research group that examines the application of Blockchain in the car industry;

Goldman Sachs [NASDAQ: GS] – a crypto-friendly bank that mulled over opening its Bitcoin trading desk (the plan has been shelved);

Amazon [NASDAQ: AMZN] – one of the leaders in Blockchain-related patents, which has recently partnered with ConsenSys, led by Ethereum cofounder Joseph Lubin;

Nestle [NASDAQ: NSRGF] – the Swiss-based food giant is utilizing Blockchain in order to increase its shipment efficiency.
Tokenization — a new trend?
The tokenization of stocks has become one of the biggest trends in the cryptocurrency space. Recently, U.Today reported about a new Estonia-based exchange, DX.Exchange, which sells stocks in the form of Ethereum-based tokens. The exchange, which is powered by NASDAQ, is expected to bridge the two markets. Zilliqa has also launched a similar exchange that tokenizes the stocks of decacorns (companies whose value exceeds $10 bln).

With tech giants exploring (or even jumping feet front into) Blockchain and shares of major companies being actually sold on Blockchain, it is clear that the technology isn't going anywhere. According to WEF projections, 10 percent of global GDP is expected to be stored on Blockchain.