Money as a concept has a long history of evolution. Initially, there were no uniform means of exchange similar to those that we have today. People were making deals based on each other's needs. For instance, if one person had a cow and another had a coat, they could trade. But that model wasn't sustainable because many times, people's needs didn't correlate with what they had to offer. That was until King Alyattes of Lydia first minted an official currency in 600 BC. As the coins spread across the Mediterranean world, trade activities vastly increased and developed. That is how the adoption of a universal currency benefitted both itself and the economy.
A lot has changed since the introduction of the first currency, but the principles have stayed the same. We have reserve currencies that one can exchange in any location for other currencies or goods. The adoption of such currencies like the dollar and euro made both the countries' minting along with the global economy more efficient. These currencies are worth something because of the huge user base.
After the technological revolution, the world is again facing changes in the money paradigm. The advent of Bitcoin in 2009 was like the birth of a black swan that had the potential to disrupt and reformat the means of exchange in the world. Despite its obvious advantages in comparison to fiat currencies, like the absence of central authority and cross-border transactions with low fees, Bitcoin didn't conquer the world quickly for various reasons. Ten years later, the crypto sphere is still struggling to catch the attention of retail and institutional grade investors, while the total market cap is still less than that of Apple, Inc. If we want to see Bitcoin becoming the next stage of global currency, we need to see its adoption first because that is the key to creating value.
Many companies are working on integrating Bitcoin & crypto into the global economy, such as Fidelity and JP Morgan Chase. However, in the process, they have to deal with various issues, both technical and related to regulators.
One of the most recent popular startups in this direction is Bakkt – a compliant platform for digital assets with custody, futures, and payments created by a prominent entrepreneur in the world of traditional exchanges, Jeffrey C. Sprecher, the founder of Intercontinental Exchange (ICE), which owns NYSE. The ultimate goal of Bakkt is to foster Bitcoin adoption by integrating real Bitcoins in the trading process on a globally trusted platform. Today we will discuss why Bakkt is so important for the industry and what its current issues are. Let's not put it off any longer and dive into it.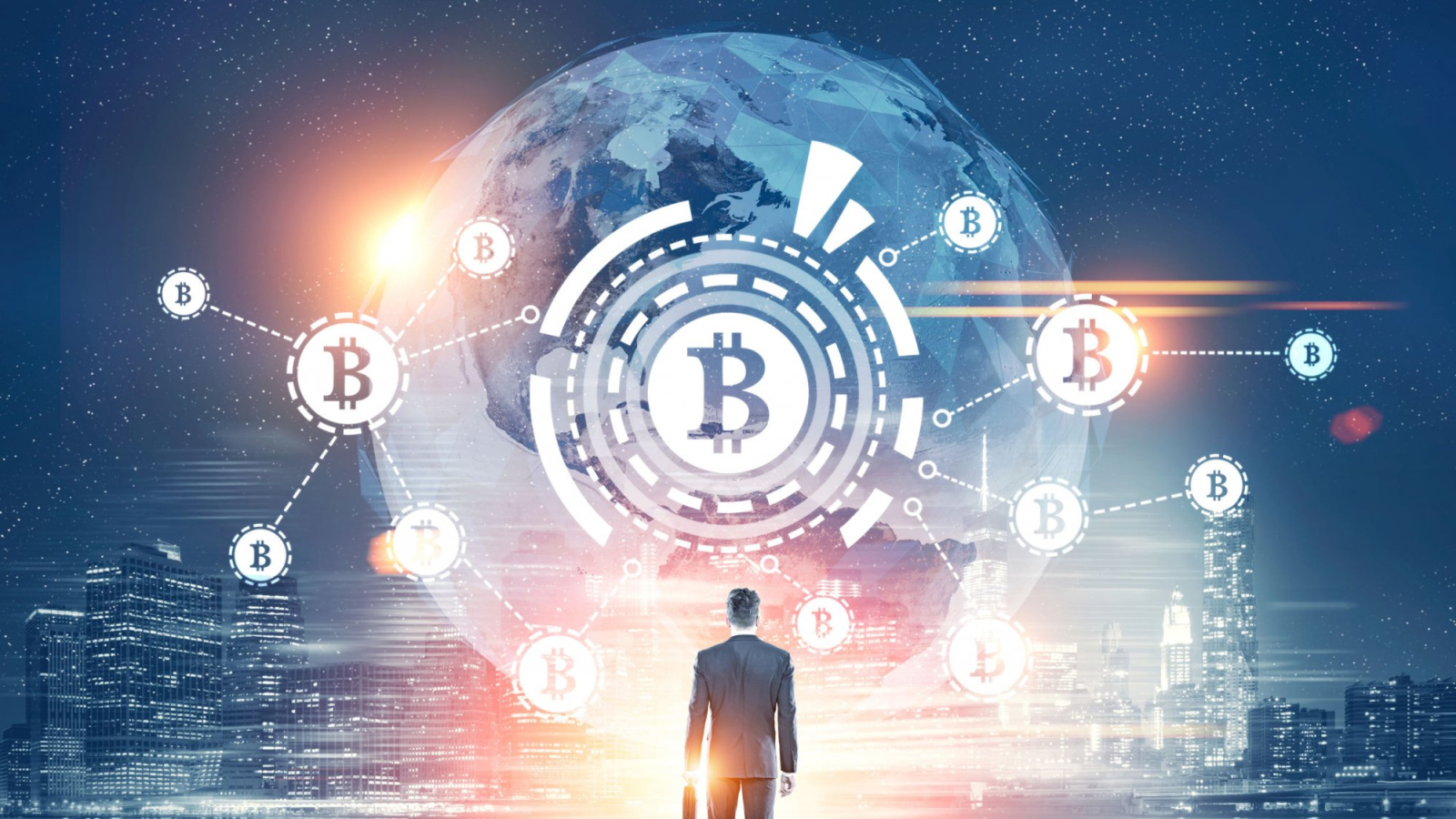 How are futures settled?
In deals that involve commodities, there is usually an agreement between two or more parties on some terms. Due to this agreement, the parties define and take responsibilities to provide or purchase goods at a certain point of time. But what if one of the parties fails to fulfill the commitment or they suddenly change their mind depending on the circumstances (sudden change in price)? Here's where futures contracts come into play. A futures contract (or 'futures') is an obligation for some party (or parties) to provide a good and for another party (or parties) to buy it for a specific price and at a specific time in future. By using standardized contracts with small increments, suppliers and purchasers can get in and out of deals through buying or selling commodities/assets via contracts on an exchange. This approach provides both freedom and security in the market by transferring risks and rewards onto a third party.
In stocks, futures are also used to hedge against the volatility of a certain asset. However, there are some differences in operation. For instance, if a farmer and a factory make a futures contract for milk, then the factory would require physical delivery of the specified good as per the terms of the contracts. With stocks, you probably won't want physical delivery, as you would use futures as an instrument of hedging or making a profit by determining the future price of an asset. In such a case, upon the expiration of a contract, parties will get the difference in price in cash. That is called 'cash settlement' and that is how major players on the Bitcoin futures market operate right now.
Bakkt's value proposition
If you analyze the platform's name, 'Bakkt', you will probably find it sounds very similar to the English 'backed'. The major point of Bakkt is to back Bitcoin futures with actual coins. According to Jeff Sprecher and his wife, Kelly Loeffler, who run the project together, this should increase adoption from both institutional and retail clients. Bakkt's partnerships with Microsoft and Starbucks imply that when the platform is up and running, people will be able to use Bitcoins for payments, just like they do with VISA and Mastercard. Hence, there will be much greater demand for actual coins, which will positively influence the price and attract even more users to the system.
Initially, Bakkt will be focused on institutional investors. These are big entities that cannot invest in something unless the process is compliant with the regulations. Moreover, they need a straightforward mechanism for buying/selling and securing custody, because they are responsible for the safety of the funds. In the case of Bakkt, an entity buying a futures contract on the platform will actually receive the coins that they are betting on. In addition, Bakkt provides custodial and clearing services. Combine that with the authority of ICE on Wall Street, and you will get a perfect blend for the institutions. Considering the trading volume of the institutional investors, we can imagine that this process will require many Bitcoins that will be taken from the open market, which will lead to more scarcity and increased speculative interest from market participants.
Once the institutions are onboarded, Bakkt plans to give access to Bitcoin for retail consumers, like you and your mom. With Bakkt, buying a cup of coffee with Bitcoin may become an easy and fast process despite the currently long confirmation time. Bakkt will take care of the intermediary steps, while you just enjoy your drink. This is where we get to the real adoption, where Bitcoin is used as a currency on a larger scale.
Roadblocks
If Bakkt's Bitcoin physical settled futures are so good for the market and the company behind the startup is well-known, then why is the company not running so far? Well, before Bakkt goes live, Mr. Sprecher and his team have to reach consensus with regulators, particularly with the Commodity Futures Trading Commission (CFTC).
Initially, Bakkt's launch was scheduled for December 24, but it was delayed twice. Introducing a new asset to a developed financial system is a responsible task, so all the details should be properly checked. Otherwise, Bitcoin would suffer from things like hidden leverage. In addition, cryptocurrency regulation is still in its infancy, and it is not entirely clear how to treat them in various cases. Although ICE is already certified by the CFTC and can self-certify its products, the latter still holds the final decision on whether or not these products will exist.
Unfortunately, there aren't many details on the progress of Bakkt's discussion with the regulator. Some sources (without mentioning any names) state that the delay is caused by additional checks related to Bakkt's custodial services for its clients. The requirement from the CFTC is that for clearing, customer's money should be kept either in a bank or a trust company, but Bakkt doesn't fall into any of these categories. In addition, due to the price volatility of Bitcoin, not every member of clearing houses is happy to take risks, which causes additional issues. In any case, Jeffrey Sprecher and Kelly Loeffler seem to have enough experience working with regulators to eventually sort it out.
Summary
All in all, Bitcoin possesses great power for transforming the global economy by allowing cheaper, borderless, and more efficient value exchange. However, just like with any of the currencies ever existed, its power lies in adoption. The more people use Bitcoin in their everyday purchasing routines, the wider the market will be and the harder it will be to destroy such a system.
Because the crypto market exists only for roughly ten years, there aren't so many people in it at this point in time. Some are still in the dark about the technology, others are turned off by price crashes and bubbles. Startups like Bakkt offer clever solutions to fix this by arranging a secure and trusted platform that will work both with Bitcoin futures and retail giants and back their operations with real coins. This looks like the ultimate solution as institutions will have a regulated place where they can trade, and consumers will have the access to additional means of payment without the hassle of switching over from fiat currencies. As a result, Bitcoin will become better distributed and the total market cap of crypto will grow tremendously.
Unfortunately, startups like Bakkt have a long way to go until they are fully up and running from the regulatory perspective. Government agencies like the SEC and CFTC also have a long way to go before they have a complete and comprehensible guide for crypto startups. Until then, we either have to promote Bitcoin ourselves where it's legal or watch for other catalysts that may give rise to a giant wave of crypto adoption.