Being one of the companies that have invested in Bakkt, Starbucks is now expected to deliver on its promise to integrate crypto payments.
Some background
Back in the summer of 2018, the NYSE operator Intercontinental Exchange made public its intention to set up Bakkt – a new ecosystem for virtual tokens operating on a global scale.
When this was announced, a lot of major media platforms, such as CNBC and Bloomberg, got it somewhat wrong and began to issue headlines promising that from now on Starbucks will start selling coffee for Bitcoin after partnering with Microsoft, misleading the crypto community.
But later the spokesperson for Starbucks rejected that, saying that Bakkt only swaps crypto for USD, so customers can buy coffee from Starbucks.
Will Starbucks integrate Bitcoin payments?
When the misleading news about Starbucks came out, famous crypto expert Joseph Young commented on it on his Twitter, touching upon the lack of crypto adoption by merchants.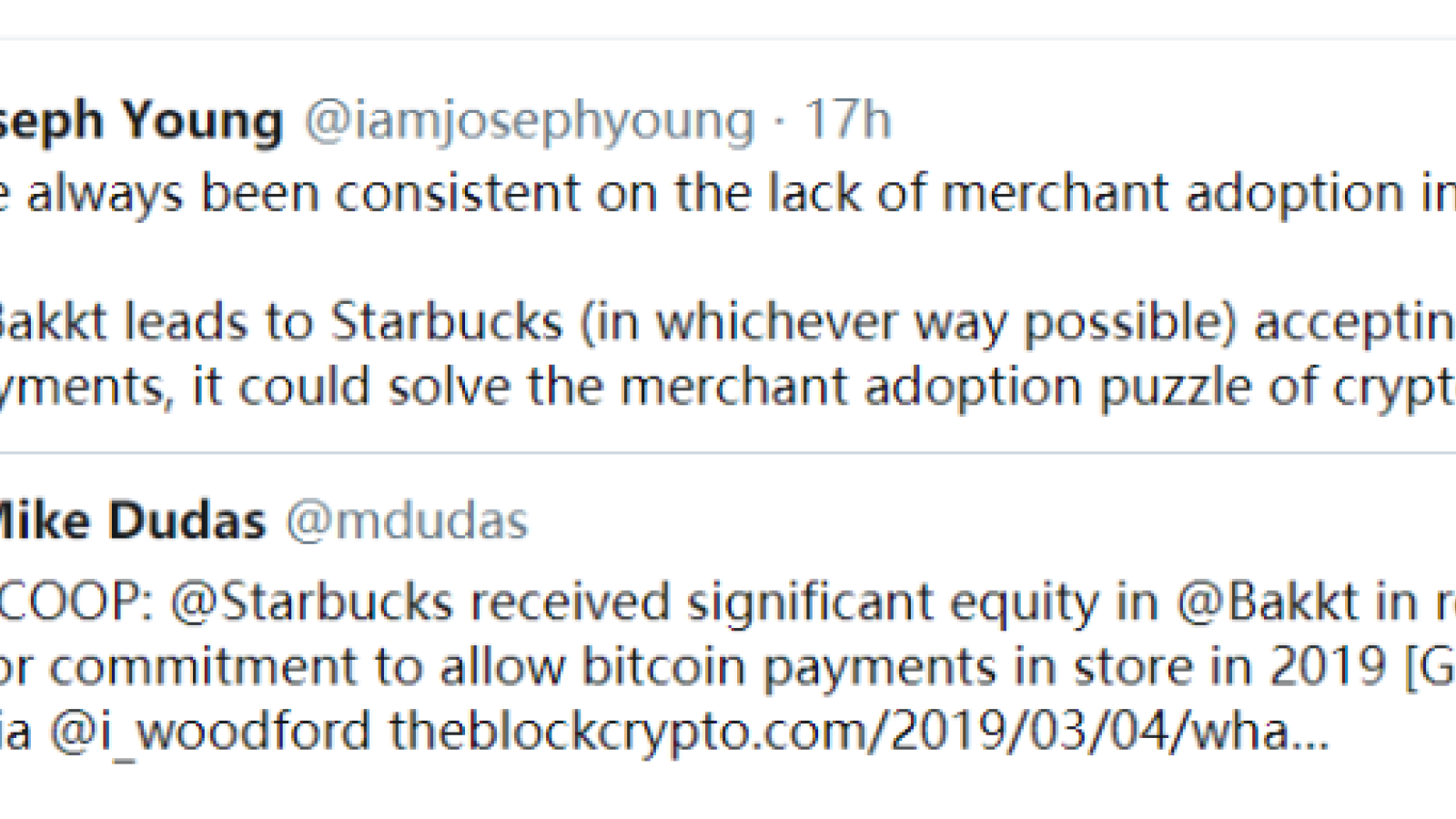 Other experts also believe that if Starbucks begins to sell its coffee products for BTC, this will prove that crypto payments can be used in everyday life on a big scale.
So far it has been reported that the coffee giant will set up payment software by Bakkt in its coffee outlets, where consumers will be able to convert their crypto into fiat and grab a cup of coffee.
The plan will be executed in May this year. Microsoft's cloud solution will be reportedly involved too.