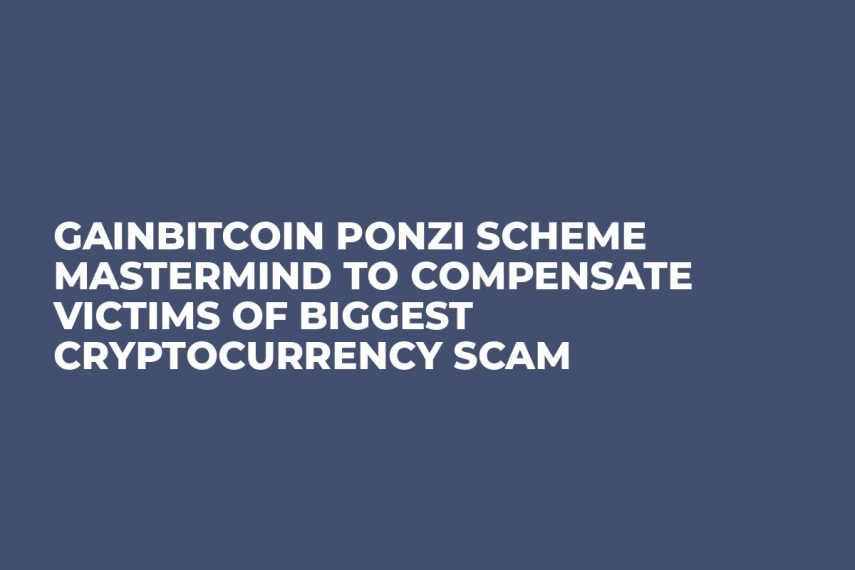 Cover image via U.Today
GainBitcoin, a multi-level marketing (MLM) scheme or Ponzi, run by Amit Bhardwaj has said that they will compensate thousands of victims of the scam which raked in over $150 mln.
Bhardwaj, currently under arrest, has offered to repay investors their initial investments in Indian rupees according to local publication Factor Daily.
Massive scam
Bhardwaj has been labeled the kingpin behind the Ponzi scheme, he was also the founder of now-defunct bitcoin mining pool GBminers. He began the scam in 2015 and amassed over 100,000 investors by its own admission, all of whom were promised monthly returns of 10 percent on their investment.
The operation began in India, but when the heat was on, the operation moved to Dubai. And, with the money made, Bhardwaj allegedly bought property in the Arab nations, including space at the Burj Khalifa tower– the world's tallest building.
The roots of the scam extend further than India and Dubai, according to local media. Authorities also discovered a number of companies in countries including Hong Kong, the British Virgin Islands, Estonia, Dubai and the US all registered by Bhardwaj.
At one stage, Bitcoin wallets belonging to Bhardwaj contained as much as 5,372 Bitcoin, about $40 mln, but when he was discovered that number had shrunk down to 3.31 Bitcoin.
Victims not impressed
With Bhardwaj offering to compensate the victims of their initial Bitcoin investments with their corresponding value Indian rupees, most have been rightly incensed as they demand their compensation to be due in today's market value which is substantially higher
Zebpay Implicated
One of India's larger exchanges, Zebpay, has also been approached by authorities in this investigation as it appears as if the mastermind of the scheme used the exchange to conduct his business.
"Zebpay is the platform through which investment and sale of Bitcoins were done in this case, which is why they were called for an enquiry," a police official told the Pune Mirror.