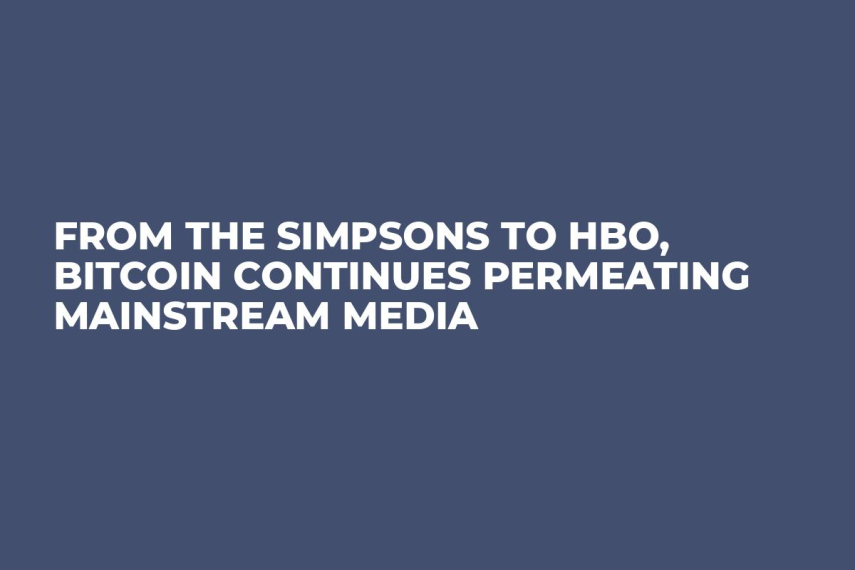 Cover image via U.Today
Bitcoin grabbed many people's attention towards the end of last year with its massive price rally towards $20,000. It led to a big wave of adoption across Wall Street, but also with the everyday people who had never even considered investing.
Helped along by shows like Ellen DeGeneres and John Oliver's Last Week Tonight more and more people started to understand exactly what a cryptocurrency was.
Now, The Simpsons, Marvel, and HBO's tech startup show Silicon Valley are jumping on the bandwagon and helping push the mainstream adoption and understanding of Bitcoin.
Simpsons did it
The Simpsons have been around for going on two decades and have often been social commentators as the years have gone by. Now, in the popular freemium game, The Simpsons: Tapped Out, cryptocurrency has made an appearance.
In the game, Homer has neglected his work, playing mobile games instead of monitoring Springfield nuclear power station and so, in the new quest, called Crypto Cool, added to the game this week, the player is first tasked with getting Martin to mention Blockchain numerous times, without ever explaining what it is.
"At one point during the dialogue, he says 'I mined some Bitcoin with my computer, and then the value went through the roof' and also says he had never heard of Blockchain until last week. But now I act like I'm an expert on it!"
The Marvel of cryptocurrency
In a new comic book, Written by Tom Taylor and illustrated by RB Silva, Marvel's Hunt for Wolverine- Adamantium Agenda #1, features a reference to cryptocurrency as well.
Hunt for Wolverine assumes Bitcoin as a universal power delivery system often used by robots. At one point, without giving too much away, Tony Stark needs to make payments. It is assumed, considering the type of characters he's dealing with, he'll use the usual unmarked cash. This time, instead, he must use cryptocurrency. And reference is made to crypto's "risky" reputation, to which Tony Stark has a witty response.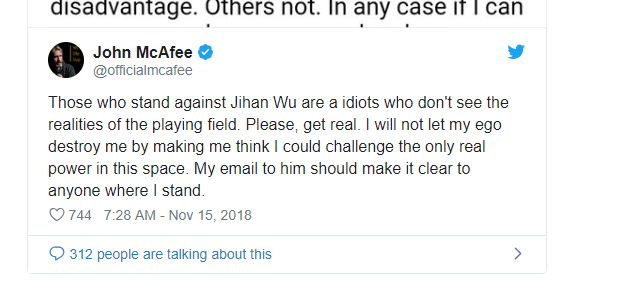 The Pied Piper of crypto
HBO's Silicon Valley, which is a sitcom based on a tech startup in Silicon Valley, US, and now in its fifth season, has embraced the crypto bug that has overtaken such tech-savvy places.
The protagonist, Richard, comes up with a revolutionary idea in season 4. He dreams up a decentralized, peer-to-peer Internet using a network of cellphones which eventually ties into the original Pied Piper app.
Season five involves the actual development of Richard's new decentralized Internet and midway through season five, they suffer a dreaded '51 percent attack.' This is quite a complex notion regarding cryptocurrencies, but it is delivered in an easy to digest way.
More common and understandable
It is moves like these, by such popular media forms, that will be helping to demystify cryptocurrencies and make them much more approachable and easily consumable by the mainstream media.
The waves of adoption keep rollin' by and for the crypto community this is a way for new people to be welcomed in without being too confused by it all.