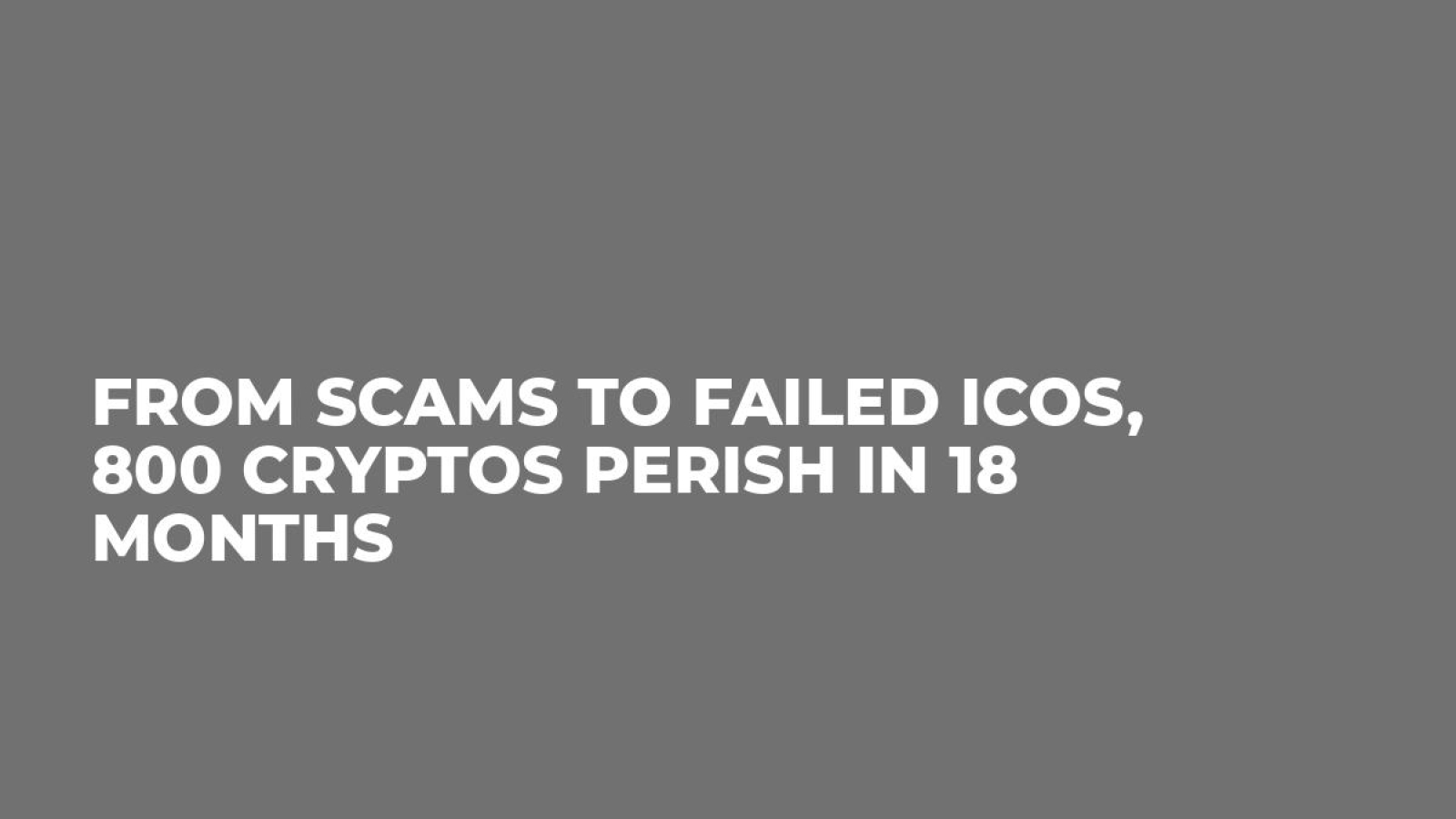 Cover image via U.Today
Following the boom in interest in Bitcoin, a slew of new cryptocurrencies were quickly birthed. Some of them for legitimate reasons, contributing to the cryptocurrency space, while some were scams, and even a waste of time.
Because of the fickle nature of these ICOs and some of these less than profitable projects, it has been estimated that some 800 cryptocurrencies have gone bust, and are now worthless, in the last 18 months.
Dot Com bubble comparison
The fact that so many projects have sprung up only to fail in quick succession has drawn further comparisons to the Dot Com bubble burst of the early 2000s. Bitcoin itself has been under a lot of scrutiny in recent times, falling under this cloud of being a bubble, but really it seems that perhaps ICOs are the issue.
ICOs were seen as a new way to get funding for certain projects, in the Blockchain and cryptocurrency space, where investors buy coins rather than an equity stake in the business. People usually buy into an ICO because the coins are cheap and could offer big returns in the future.
The problem is that the coins can also often fail catastrophically, and that is what has been seen in these finding of 800 dead coins. Many of them will have been failed ICOs, or badly run cryptocurrencies which would have cost investors a lot of money.
Companies raised $3.8 bln via ICOs in 2017, but in 2018 so far, this number has already shot up to $11.9 bln, according to CoinSchedule.
Many scams
Other failed cryptocurrencies come in the form of scams. There have been plenty of scam ICOs that have been nothing more than empty promises to prize money off of investors which adds to the bad reputation of the ICO space, as well as the general feeling of cryptocurrencies.
Some of these scam ICOs include Pincoin and Ifan. The two coins combined have suckered some 32,000 investors out of more than $660 mln when they refused to make cash payouts.
Pressure on Bitcoin
While these failed ICOs do not have a lot in common with Bitcoin, the fact that the major cryptocurrency is down 70 percent of its value this year is also fueling the fire for the anti-Bitcoin rhetoric.
Yet, even worth the price down, the Blockchain adoption continues to gain momentum as many different major economic sectors build towards this new piece of technology