Ethereum (ETH) dropped below a psychologically important $200 mark. Ethereum, after hitting an all-time high of $1,417.38 in January, is currently worth only $191.43 at the time of writing this article (down about 85 percent from its January peak).


A continuing decline
The second biggest currency has declined by 12.6 percent just in 24 hours, reaching its 2018 low. In fact, the last time Ethereum slipped under $200 was more than a year ago. This August alone, Ether has declined by 33 percent.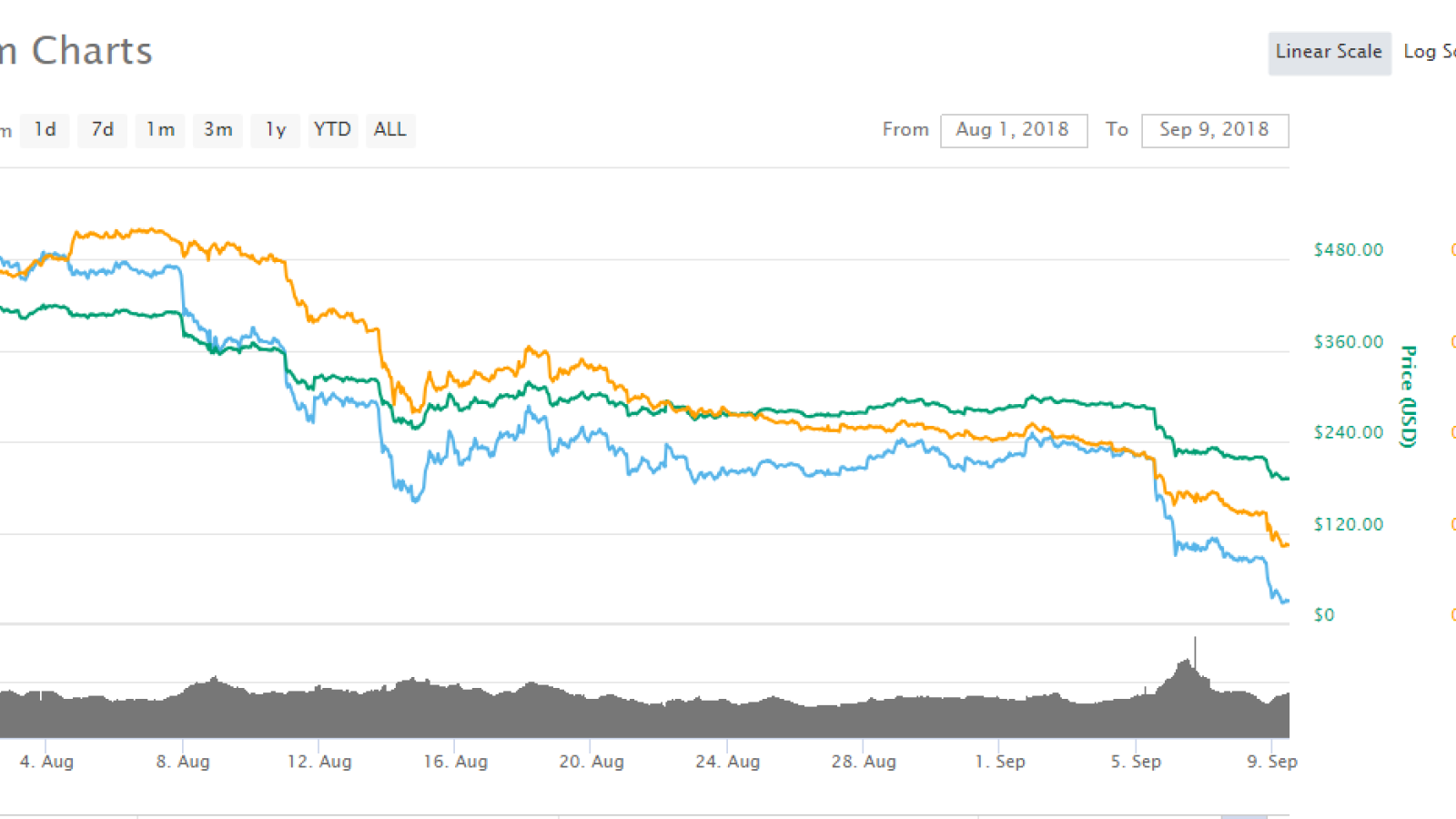 CNBC has recently estimated the losses of those who invested in Ethereum at the top of the December's crypto bubble. It turns out that if you had put $1,000 into Ethereum in January, you would have lost $836 as of Sept. 6. As you can see, the majority of your investments would simply vanish.
Ethereum shorting reaches all-time high
In the middle of a major sell-off, investors are shorting Ether en masse. In fact, the short interest in the currency has reached its highest point ever. This is a primal indicator that the price of Ethereum is expected to nosedive even further. However, there is also a possibility that a so-called "squeeze" may happen when there is a huge congestion of short positions that leads to a sudden spike in price.
The pressure keeps mounting
Once being a groundbreaking product, Ethereum might have already lost its mojo for investors due to a high level of competition. The interest in Ethereum-based ICOs also continues to dwindle, which many experts believe is one of the main reasons behind the coin's decline. Earlier this month, Stellar's Jeremy Rubin also made headlines with an article about how Ethereum may go extinct as a currency.

The upcoming CBOE futures could a silver lining, but Tom Lee claims that Ethereum investors shouldn't get too excited about that.