Elon Musk posted a dog-themed meme in response to a "Doge tweet" posted by Twitter user @EPavlic. The Twitter user tagged Musk and Dogecoin co-founder Billy Markus. @EPavlic posted a short video with her dog, saying that it has great hair.
This coincided with DOGE's price rising by 3.08% earlier today to briefly touch the $0.0747 level. Now, the meme coin is back at $0.0733 on the Binance exchange.
May 17, 2023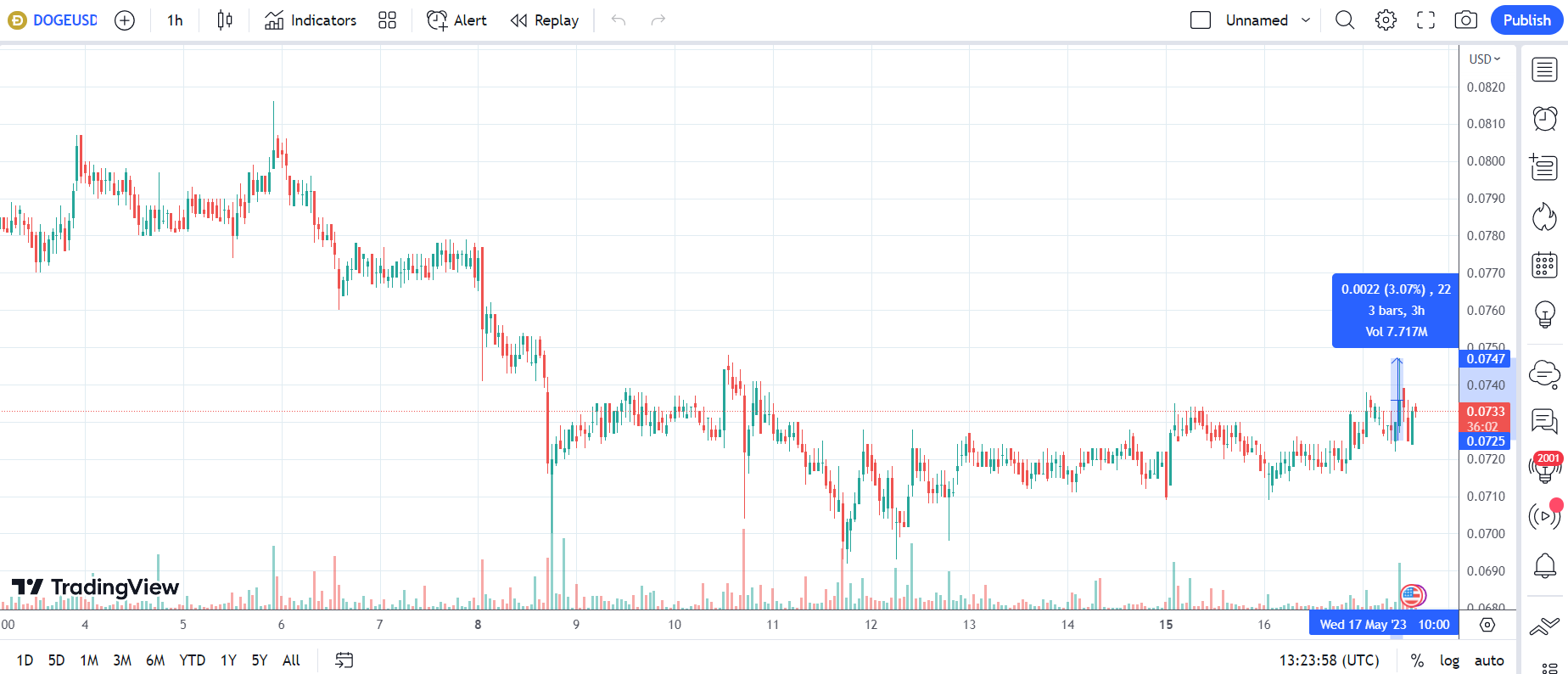 Fifth biggest holder of DOGE owns 20 trillion Shiba Inu
Earlier, U.Today reported that staggering amounts of top meme coins — DOGE and SHIB — were transferred by an anonymous whale: 20 trillion Shiba Inu in four transactions worth $176 million and 3.4 billion Dogecoin evaluated at $248 million.
According to wallet tracker @lookonchain, this whale is currently the fifth largest owner of both Dogecoin and Shiba Inu.
DOGE miners sell three billion Dogecoin
Twitter account @DogeWhaleAlert responded to multiple comments under those DOGE transactions, stating that that money had not been sent to buy PEPE meme coin but was likely moved to a cold wallet.
As covered by U.Today earlier, Dogecoin miners sold a large portion of their crypto holdings in late March. The data was provided by IntoTheBlock on-chain data aggregator. Back in the summer of last year, miners' DOGE holdings stood at about seven billion DOGE. Now, in March, this figure decreased by around three billion Dogecoin.