Thanks to crypto intelligence portal IntoTheBlock, Dogecoin's reserves of miners have decreased significantly since the end of March. We are looking at March, as this is the period when the largest amount of DOGE in miners' reserves was recorded for 2023 so far. At the moment, their value is 4.53 billion DOGE, which is 240 million less than a month and a half ago. In dollar terms, at the current price of Dogecoin, it is $514.63 million and $45.69 million, respectively.
That may seem small compared to the market capitalization of Dogecoin, which CoinMarketCap estimates at more than $10 billion. However, DOGE's 240 million represents 5% of all miners' reserves, which might characterize the rate of dumping as above average.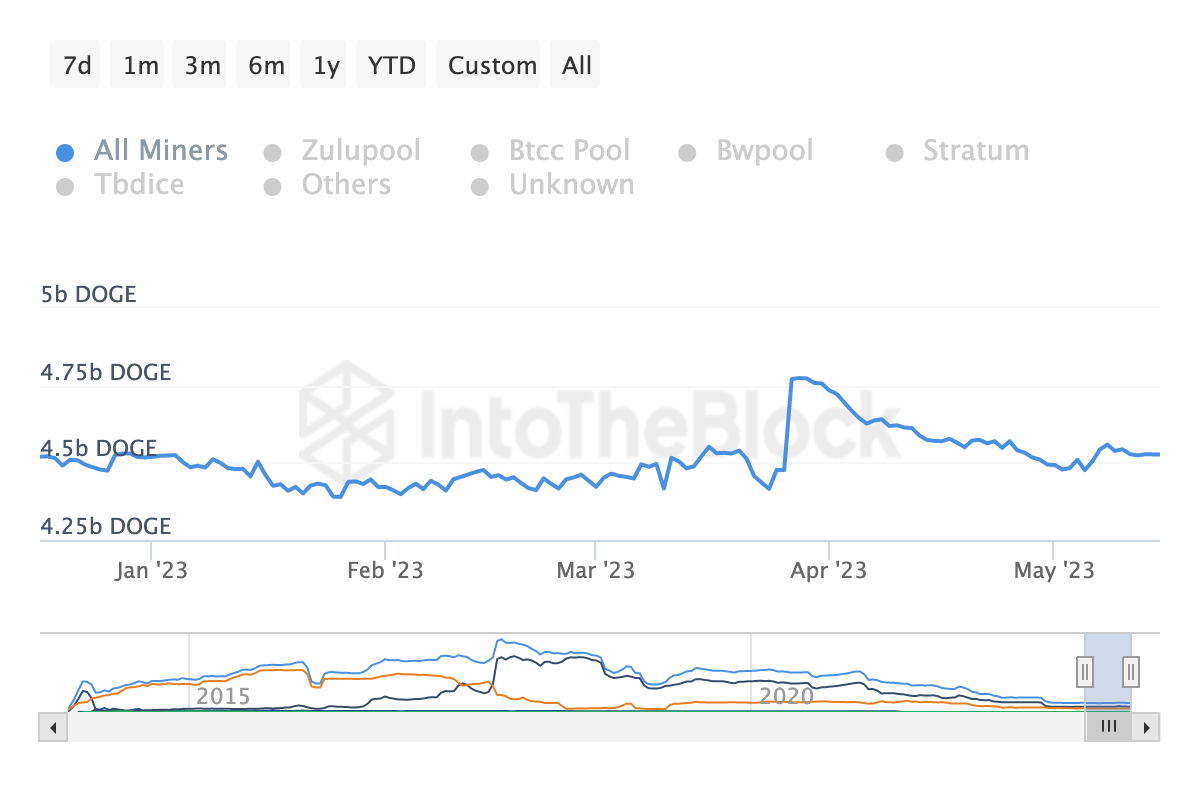 Interestingly, the sell-off on the part of the miners started a few days before the DOGE price showed an increase of more than 20% on April 3. If we take a closer look, it turns out that 80 million DOGE were sold the week before, and only 10 million less the week after. At the same time, the price rose by 45% and fell by 21% during this time. That is, it can be said that Dogecoin miners were not the beneficiaries of this pumping.
Under pressure
Whether miners continue to get rid of their reserves and increase the tempo of the selling remains an open question. But it definitely puts pressure on the Dogecoin price, which is already near its lowest values since the beginning of the year.

It may seem that 4.5 billion DOGE is a small amount of holdings against a circulating supply of nearly 140 billion coins. Nevertheless, miners have been steadily selling their Dogecoin since 2017, and sooner or later, this volume will be flushed onto the market anyway.