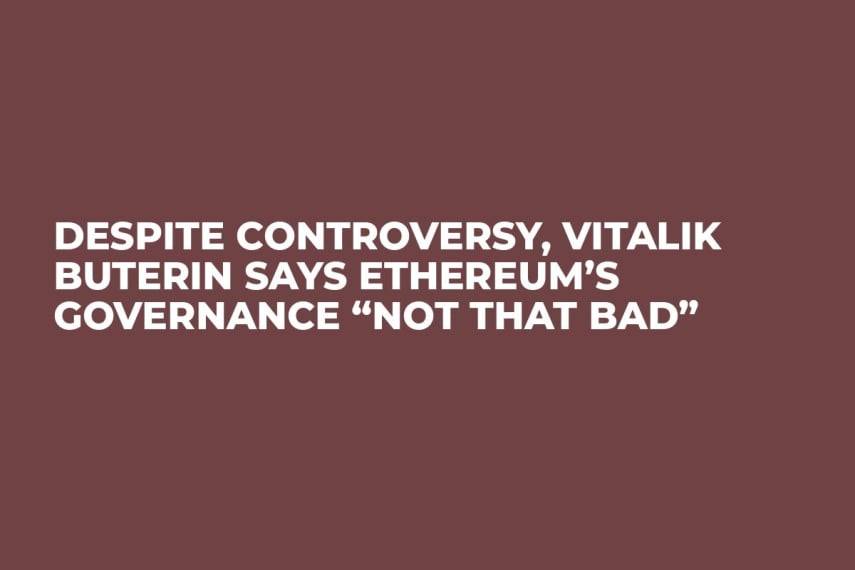 Cover image via U.Today
Ethereum's controversial fund recovery proposal, EIP 867, has not only reignited the debate about Blockchain immutability, but is creating quite a stir about Ethereum's system of governance. EIP stands for "Ethereum Improvement Proposal," and the EIP process is outlined in EIP 1. EIPs are intended:
To be the primary mechanism for proposing new features, for collecting community input on an issue, and for documenting the design decisions that have gone into Ethereum.
Process
As such, an EIP is simply a proposal, not an accepted idea. In order to be merged into Ethereum's code base, the EIP has to go through an extensive approval process. An idea must also fit into an accepted category, such as "core" or "networking" improvements. In order to be considered by the community, the idea must be written up in the specified EIP format, then submitted as a pull request on the project's GitHub repository.
Once the EIP is submitted as a pull request, Ethereum's "EIP collaborators" will discuss the EIP and if they agree it should move forward, they will assign it to an "EIP editor" who will assign an EIP number and add it to the project's repository. EIPs are not supposed to be "unreasonably denied," and should only be rejected by the EIP editor due to:
Duplication of effort, being technically unsound, not providing proper motivation or addressing backwards compatibility, or not in keeping with the Ethereum philosophy.
At that point, the idea is converted into an "implementation," or code, that can be merged into the Ethereum software clients. Once the implementation is completed, the EIP will either be accepted, rejected or deferred by the EIP editor.
EIP 1 is not clear on the criteria for actually accepting and merging an EIP into the Ethereum codebase.
Unclear governance
Ethereum's cofounder, Vitalik Buterin, doesn't see anything wrong with the project's governance, per se:
I actually personally think that, in general, our governance mechanism as it is de-facto is really not that bad. Probably the main flaw is not so much what the mechanism is, as how we communicate it.
Buterin continues:
The impression that a lot of community members got from the outside is that [EIP 867] is a lot closer to being merged, that from being actually implemented, or actually finally accepted, that anyone involved in the decision-making process actually intended to signal that it is.
Ethereum developer Alex van de Sande has proposed the creation of a counter-proposal to EIP 867, called the "Immutability Enforcement Proposal." He hopes that assigning an EIP number to such a proposal will effectively counteract the controversy that has arisen from assigning EIP 867 an official EIP number.