Whale Alert has noticed several lumps of crypto sent over the past sixteen hours, carrying 11,275 BTC - that's $118,042,485 in fiat.
11,275 mln BTC wired, Binance, OKEx largely involved
According to the data presented by Whale Alert, a short while ago, anonymous users moved almost $120 mln worth of Bitcoin in lumps.
Those portions of BTC carried between 1,000 BTC and $3,000 BTC and were sent between anonymous addresses and major crypto exchanges – Binance, OKEx and Huobi.
Some these transfers were made to the exchanges as deposits and some seem to be withdrawals to private wallets with unregistered owners.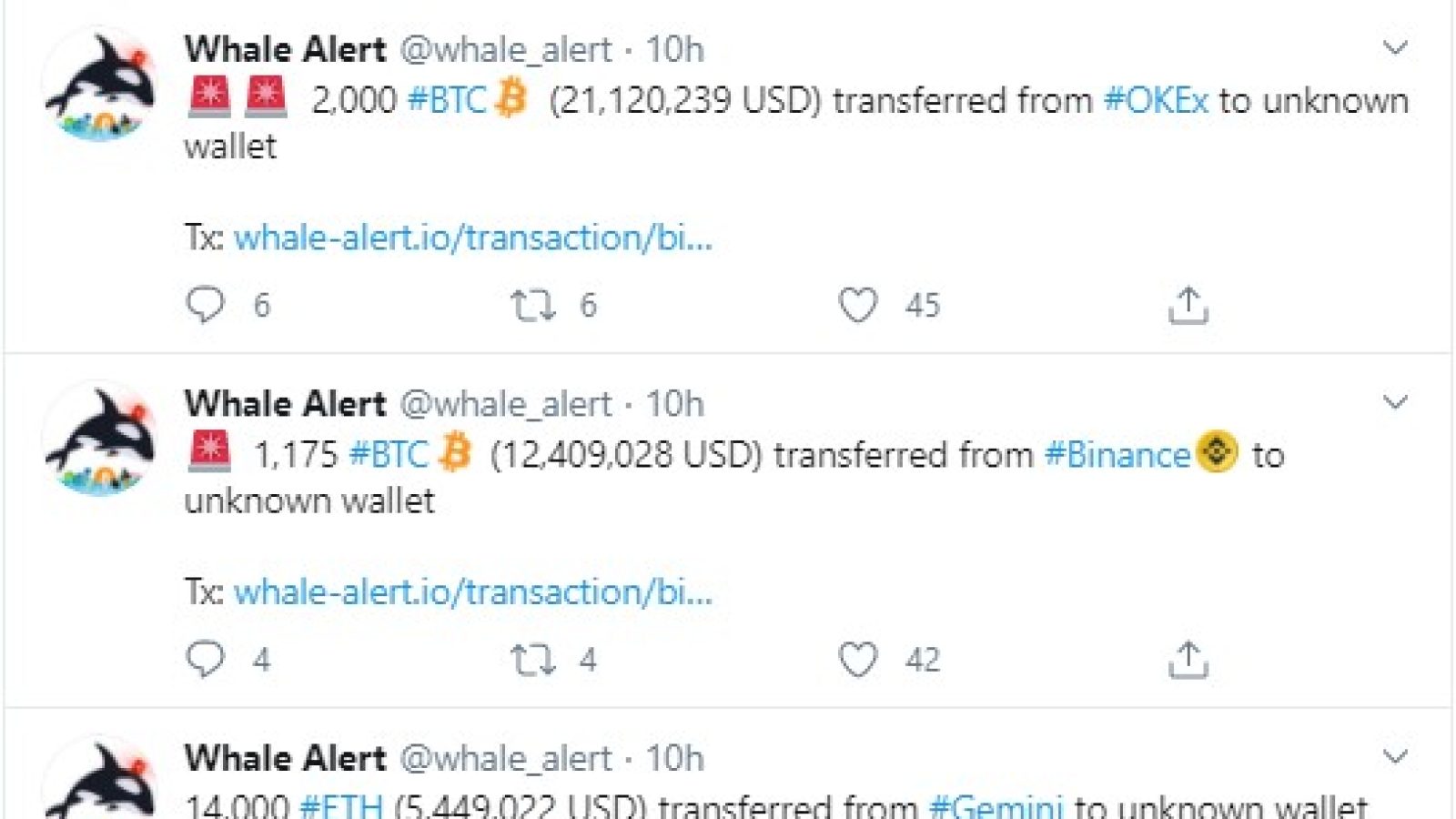 Speaking of anonymous wallets, as per the data shared by Glassnode, the number of Bitcoin non-zero addresses has hit an all-time high of 31,257,627.
Bitcoin's recent movements
The flagship cryptocurrency has been declining since September 2, when BTC managed to rise its head above the $12,000 level but then suddenly reversed and began moving downwards.
On that day it declined to the $11,400 area and on the following day BTC was pushed even lower – under the $11,000 line after $1 bln worth of BTC futures contracts were traded on CME.
At press-time, Bitcoin is changing hands at $10,421 having increased a little up from $10,224 on Friday, as per CoinMarketCap.