Recently, online media has been rich in reports of crypto exchanges getting rid of coins. Last week, Binance delisted four tokens, sending their rates into a sharp decline. ByteCoin was among them. Later on, OKEx followed suit and also delisted it.
However, overall, according to a Diar report, crypto exchanges except Poloniex have listed more assets than removed.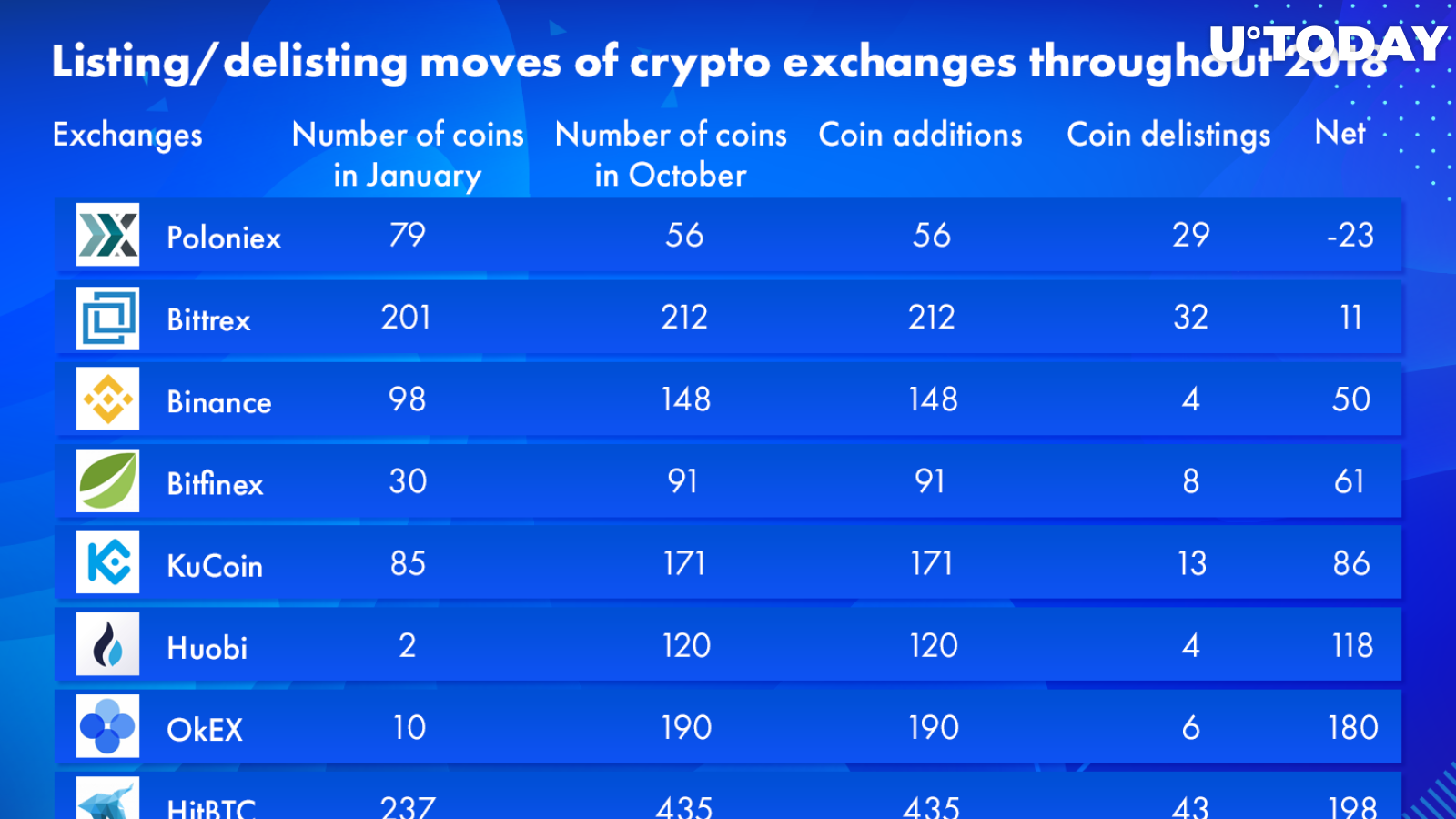 After Circle had bought Poloniex, the platform dropped 20 coins. It also delisted three more this month. Overall by now, the exchange trades 54 coins instead of 79 at the start of the year.
Binance has totally listed 54 during 2018 but then removed 4. HitBTC, the exchange that John McAfee has sued in the summer, is leading the statistics – throughout the year it has listed 198 coins.