DataLight, a company that analyses all crypto-related data, has recently come up with a list of top ten Ethereum tokens by the number of new holders (as of Sept. 7). Cosmo Coin (COSM), which occupies only the 192nd place on CoinMarketCap, showed the most impressive results.

card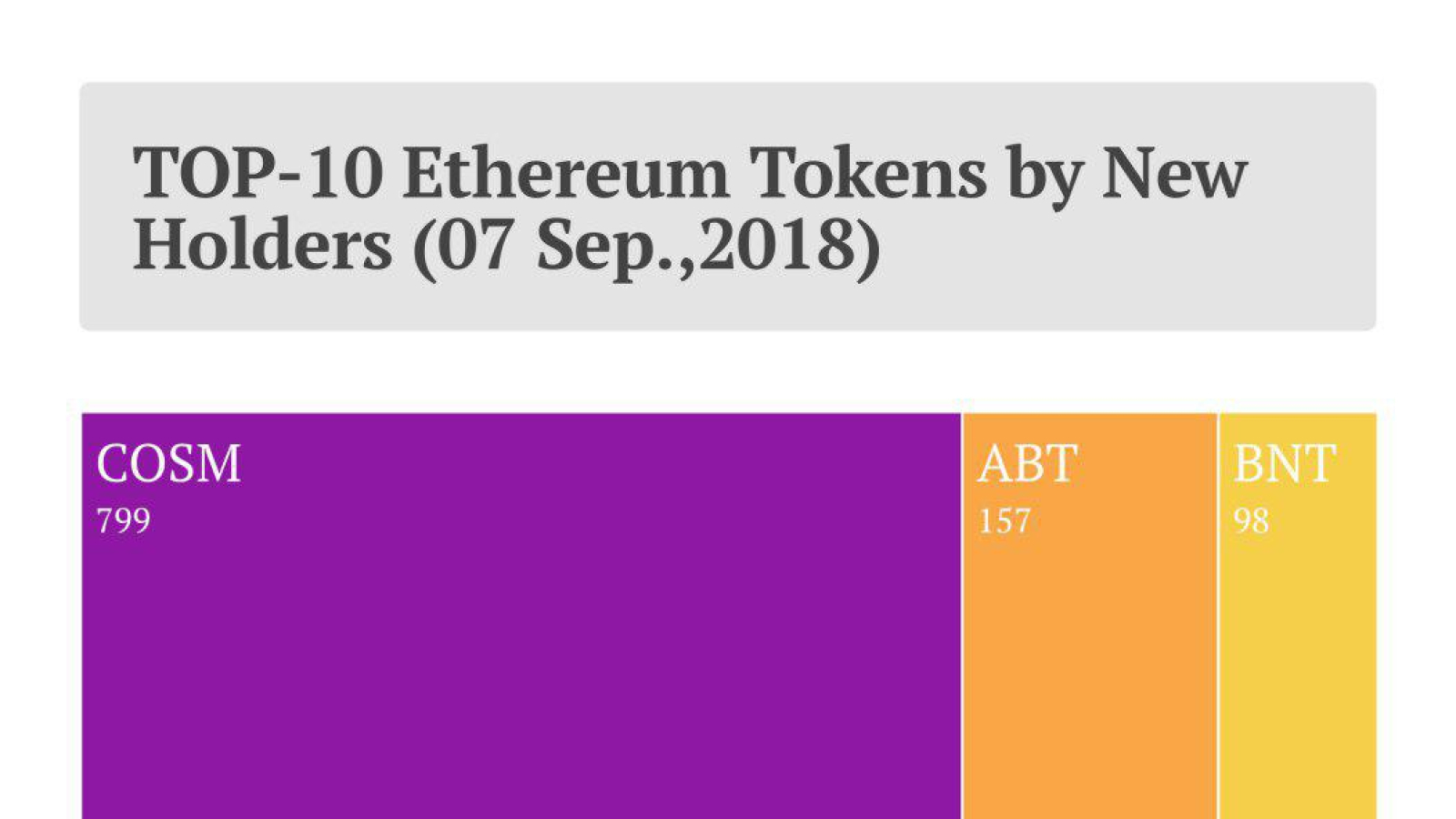 The top gainers
Cosmo Coin (COSM), a native token of Blockchain-based cosmetics platform Cosmochain, has witnessed the largest number of new holders among all Ethereum-based tokens– 799. The price of this token has been steadily rising since the beginning of September (currently sitting at $0.04 with a market cap of about $22 mln).

Omnitude (ECOM) is the second biggest gainer with new holders 476 new holders. The project tackles the main issues in the e-commerce sector, such as fraudulent accounts, fake reviews and so on. Arcblock (ABT), the coin that represents the first ecosystem for building dApps, is the third (157).

Bancor (BNT), Revain (R) and Project Pai (PAI) are also in the top five.
Why token holders are that important?
Ethereum differs from other major cryptocurrencies by representing a huge environment for building separate projects that subsequently issue Ethereum tokens in order to raise funds. Launching an ICO on Ethereum takes only about thirty minutes since they require creating only a few hundreds of code lines. It may not come as a surprise that nearly half of these ICOs do not last even last for four months.
Investors are allowed to sell their tokens almost immediately after an ICO that drives the token's speculative value. Over 95 percent of tokens are based on the speculative value, which is definitely not a good sign for the industry. The number of token holders (not token buyers) is important since it indicates how many investors show a long-term interest in the project.

card