Prominent crypto analyst Benjamin Cowen, renowned for his keen observations within the industry, presents an invaluable guide to Cardano (ADA) holders, offering a thorough analysis of what lies ahead in 2023. In an illuminating revelation, Cowen has unveiled crucial information about the current status of ADA, shedding light on the future trajectory of this prominent altcoin.
The analysis reveals that a $100 investment made at any point in Cardano token throughout 2023 would now be valued at a mere $2,305, reflecting a substantial 25.64% decline. This downward trend, per Cowen's discernment, mirrors patterns seen in previous pre-halving years, demonstrating that ADA's path is not unique but rather in alignment with broader altcoin trends.
The forecast for ADA continues as Cowen anticipates an extended depression for the token. This phase is expected to take hold once ADA's price dips below the $0.24 mark and is projected to persist until the arrival of quantitative easing in accordance with U.S. Fed policy, a development Cowen speculates might not materialize until around summer 2024.
This is not the first instance of the analyst sounding the alarm for ADA. In September, he subtly hinted at an impending downturn, attributing it to a substantial withdrawal of liquidity.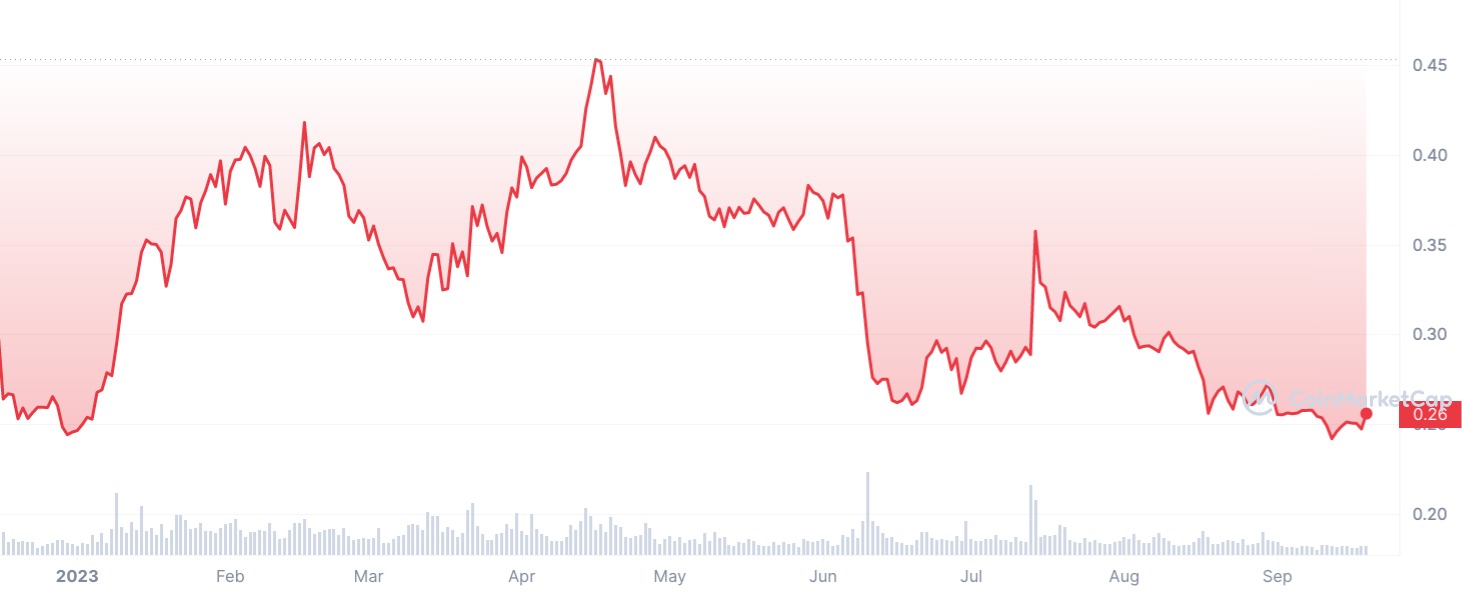 At the time of writing, Cardano's ADA is trading at $0.256 per token, marginally above the critical threshold of $0.24, which Cowen has identified as a potentially irreversible point of no return for Cardano enthusiasts.