Although Bitcoin has not shown growth today, the expected correction has not happened yet. The current situation differs a lot from the previous year when the price rise was followed by a sharp correction.
After the crushing 2018 bearish market, BTC has grown by more than 100%, and this performance has impacted the entire ecosystem. One of the reasons is the increasing volume on trading platforms.
On May 27, the top ten cryptocurrency exchanges processed trading volumes of almost $2 bln. In general, 24-hour trading volume in the market amounted to $26 bln.
Bitcoin indicators are growing in many areas; for example, in 2019, the profitability of mining reached its maximum.
In terms of technical analysis, the picture looks the following way.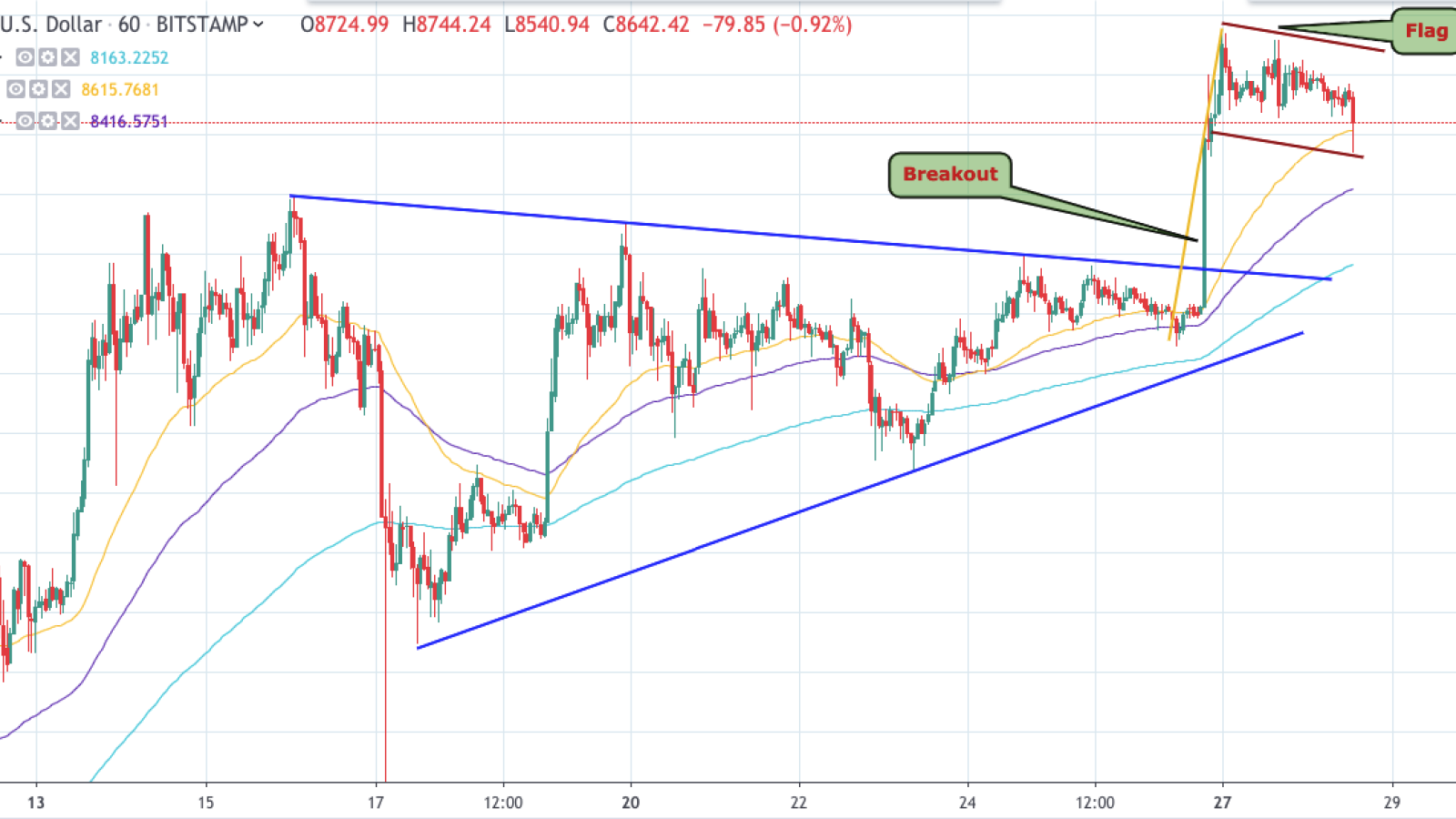 On the hourly chart, the quotes are moving according to our scenario, as the price has reduced by about 2% over the previous 24 hours. However, a more profound rollback will not happen, as the technical indicators are looking upwards.
The graph shows a dramatic exit from the triangle, which turns into the Bullish Flag trend continuation pattern. To realize the potential of this figure, the bulls need to pierce its upper boundary. This will open the way to the level of $9,942, and $10,000 respectively.
The probability of a positive outcome of events increases with the location and slope of moving averages with periods of 50, 100, and 200. All of them are turned "north" and arranged in a series, one after the other.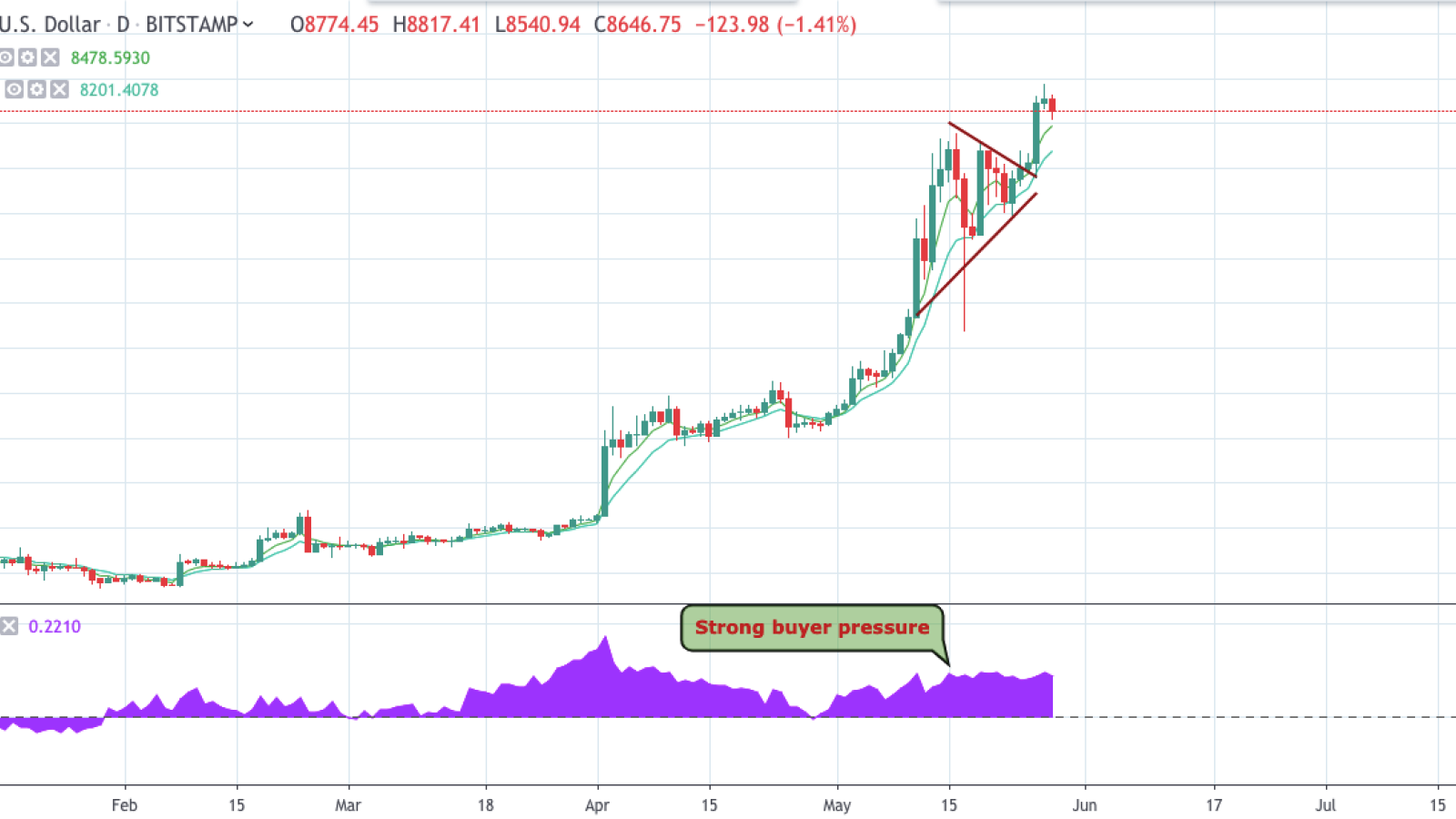 The daily chart indicates almost the same scenario: MA with periods of 5 and 10 are directed upwards, and Chaikin Money Flow signals significant pressure from customers. A downward roll is likely to be stopped by the above-mentioned moving averages, passing through the $8,454 and $8,193 marks.
The price of BTC is trading at $8,665 at the time of writing.