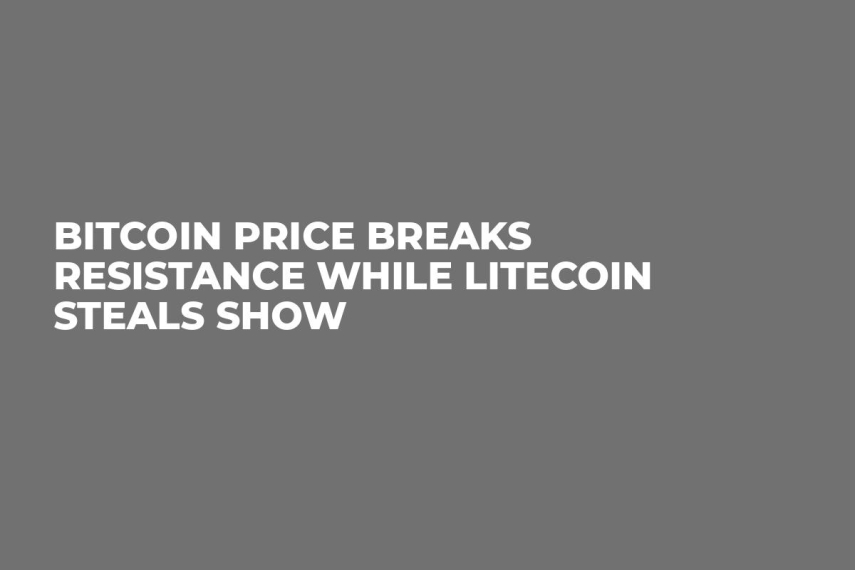 Cover image via U.Today
After a few days of sideways movements across the cryptomarkets, there has been a bit of a break out as Bitcoin has crossed the $9,000 mark, and looks to be holding. However, Litecoin is right up and seems to be leading the charge.
Most coins are up between two and four percent, Bitcoin up about four since yesterday. However, Litecoin is up as much as 21 percent putting the coin at $213.
Fork favoritism
It is hard to pinpoint exactly what is pushing this overall drive up, but there is a Litecoin fork on the horizon, called Litecoin Cash, which is operating in a similar vein as the Bitcoin Cash fork in that it offers Litecoin Cash coins for evert Litecoin held.
However, Bitcoin founder, Charlie Lee, has called Litecoin Cash, with its 10 tokens offered for everyone Litecoin held in the fork, a scam.
Happy New Year
Another catalyzing factor being considered for the Bitcoin Bull run is that Chinese New Year is about to kick off in earnest as the New year Holiday begins on Friday.
Over the past few years, January has been a poor year for Bitcoin, and that has also been theorized to do with the holiday spending and profit-taking that comes from the time of year in China.
However, now with the build up and buying coming to an end, there are thoughts that $10,000 could soon be back in play.
Looking at the technical charts, Bitcoin has seen a major bullish reversal pattern today. As of writing, the BPI is seen at around $8,800 and has appreciated by 3.76 percent in the last 24 hours, according to data source CoinMarketCap.