After Bitcoin has bounced back from $10,000, its quotes keep locating around between $11,000 and $11,500. Currently, one can see that traders are taking a pause before retesting support levels below $10,000 or conquering $13,000 and $14,000 again.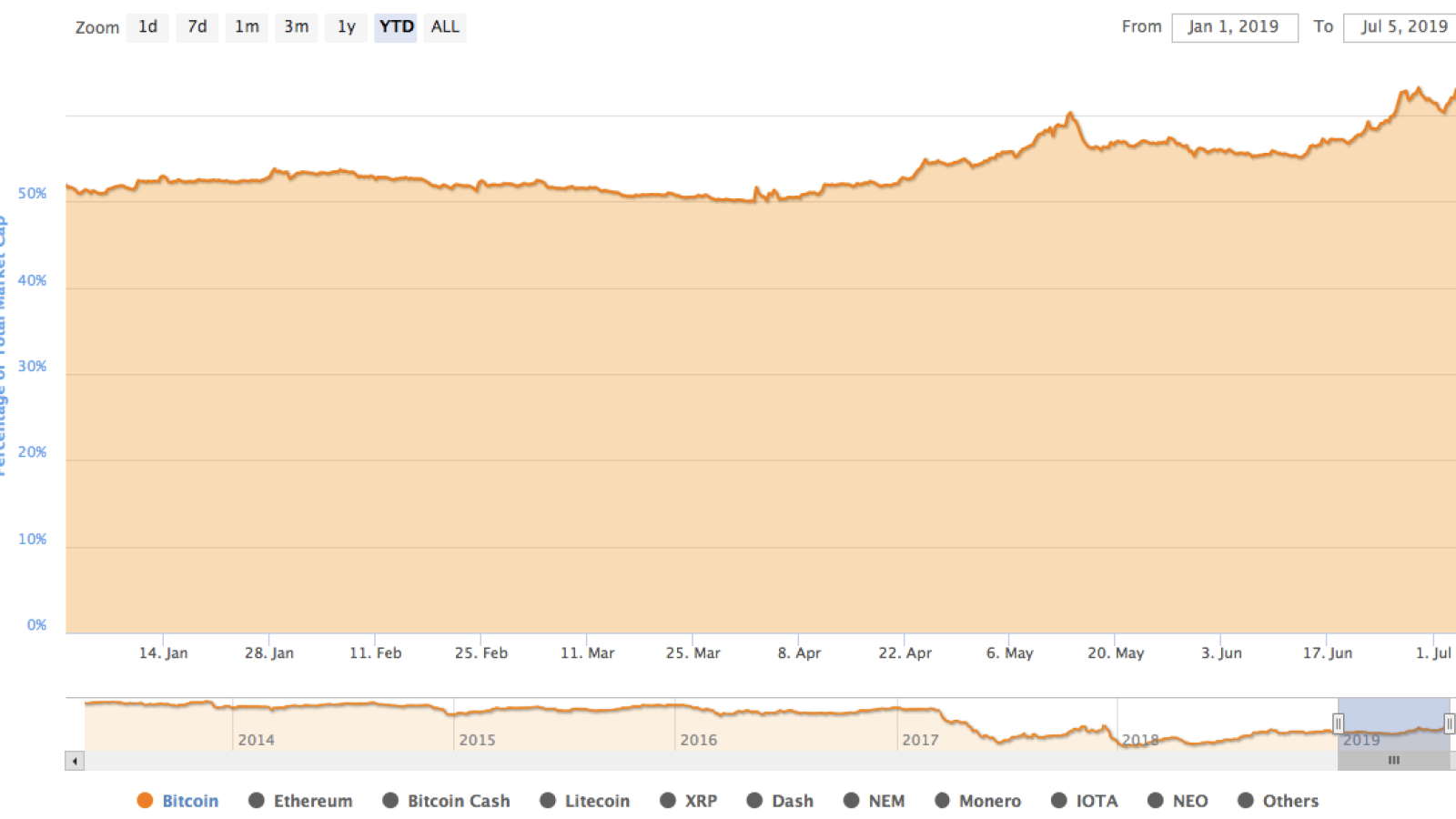 Even though Bitcoin has already lost more than 5% per day, its market share remains at its highest levels in 2019. Currently, the dominance index makes up 62.3%.
Now, let's get to the technical part to analyze the future price movements of BTC.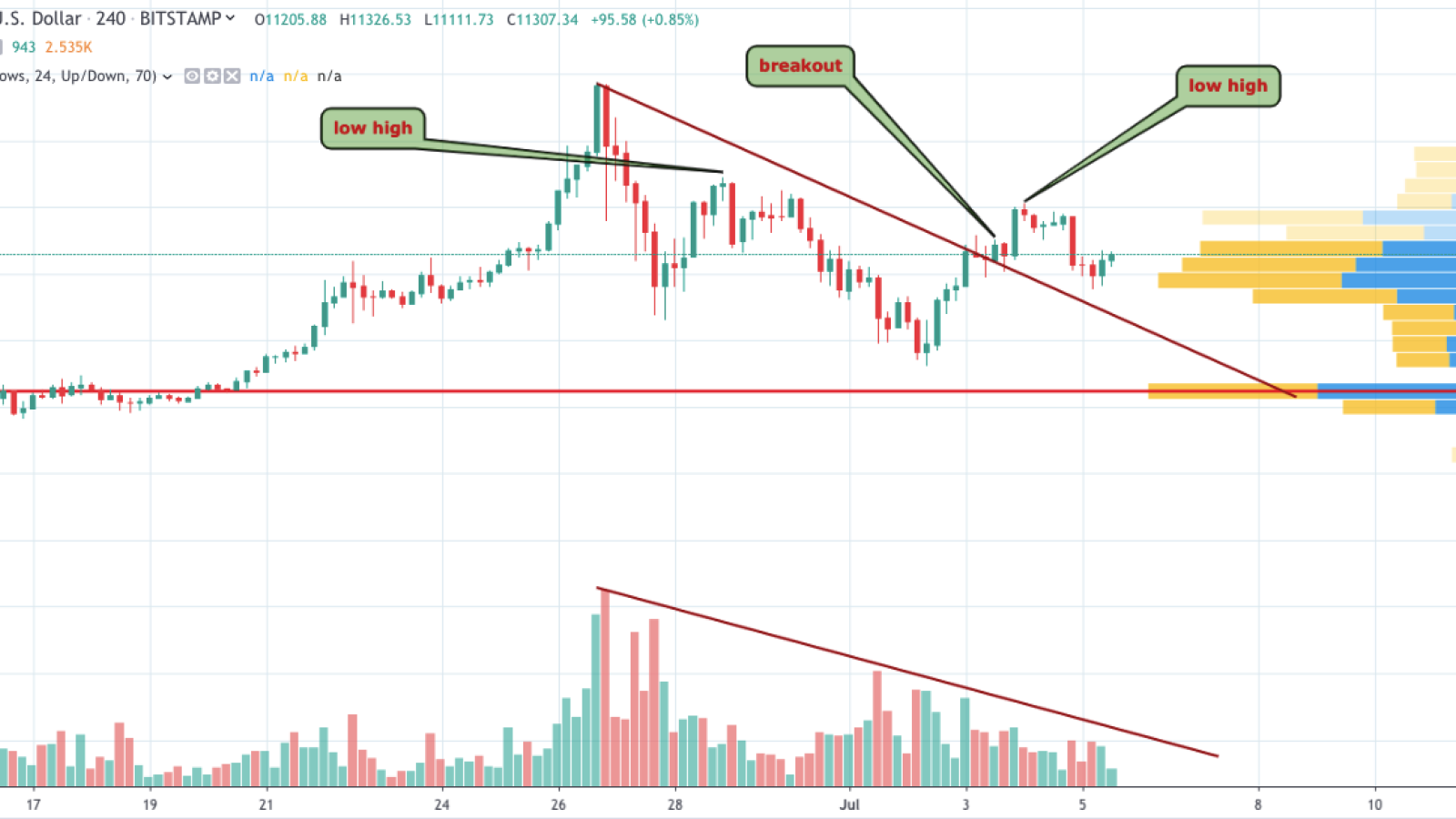 Bitcoin is following our recent scenario, keeps trading sideways without sharp movements up or down.
After the breakdown of the upper boundary of the descending channel, the second declining minimum at $12,061, was formed. On June 28, the first such bearish pattern appeared at $12,448.
An unsuccessful attempt to overcome the mark of $12,000 happened due to the decreasing trading volumes, which continued even after the breakdown of the channel.
The breakdown of the mark at $12,061 can give strength to buyers, aimed at the retest level of
$13,880.
However, the upward movement must undoubtedly be accompanied by an increase in trading volumes.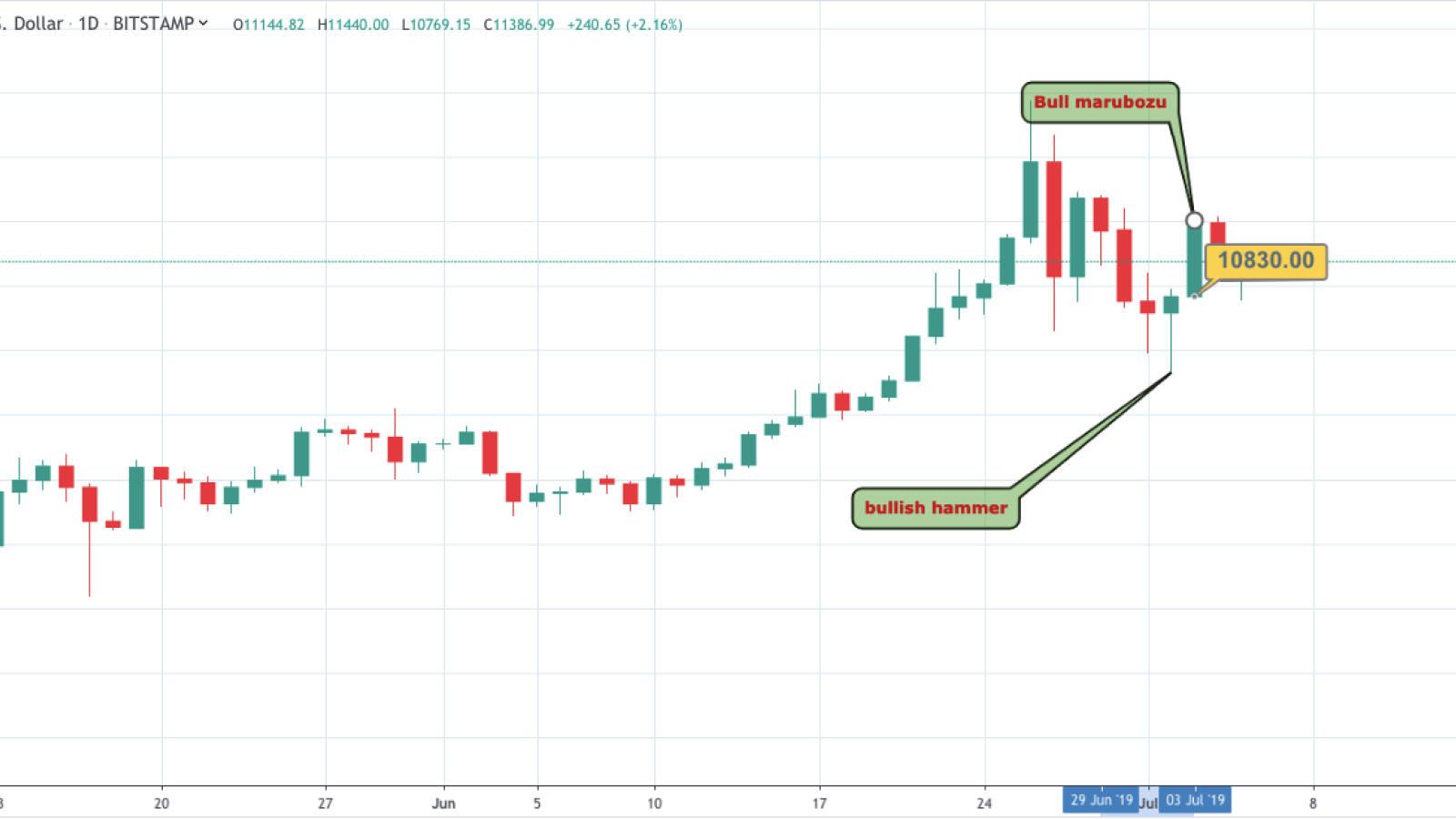 On the older timeframe, nothing fundamentally changed - the situation is still in the hands of buyers. The price was adjusted precisely to the minimum of 'Marubozu' - the day before yesterday candle without shadows, which served as a convincing confirmation of the bullish pattern 'Hammer'. An essential level of support has been formed at $10,830.
Artur Dzhalilov, CEO at Vexel also has points of view regarding the future rate of Bitcoin:
'At the moment, BTC on flat corridor between 10000-12000$, we expect that flat market will over at the end of July.'
Given the current situation, the likelihood of passing $12,061 and zeroing a bearish pattern from lowering lows is high.
However, anything can be on the cryptocurrency market, and if Bitcoin suddenly falls below $10,830, the next critical level of support will be $9,614.
The price of BTC is trading at $11,379 at the time of writing.