In a recent tweet, Michael J. Kramer, a noted market strategist, has expressed concerns over Bitcoin's possible price breakdown.
Kramer underscored Bitcoin as a key leading indicator for risk assets in general and predicted a potential slide below the $20,000 mark, which he believes would carry negative implications for the stock market.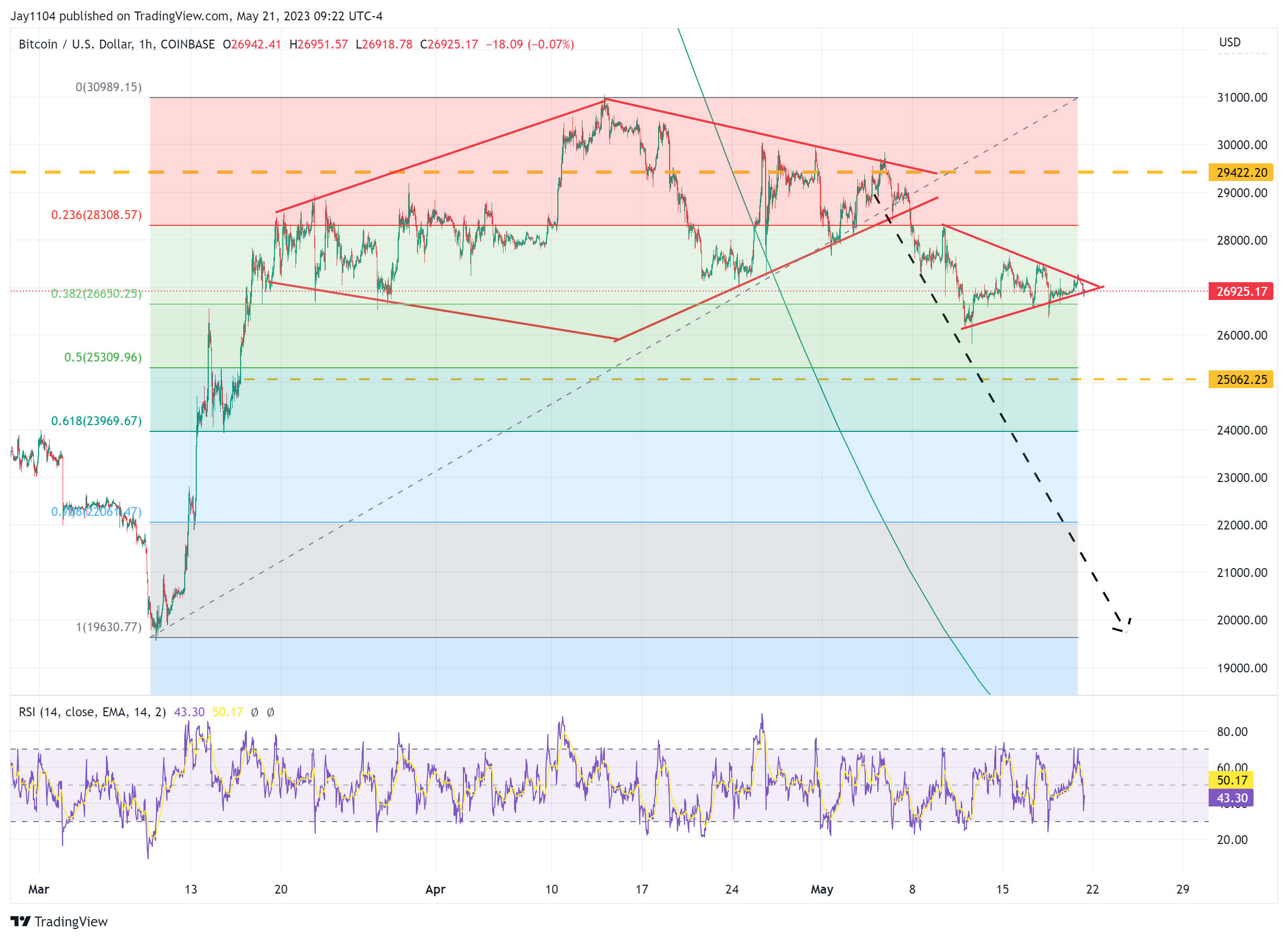 The flagship cryptocurrency is currently trading at $26,895, according to CoinGecko data. This is a stark 61.04% drop from its all-time high of $69,044.77 reached over a year ago in November 2021.
A few days ago, Bitcoin was grappling to go past the $27,000 level. In light of these developments, Kramer's forecast for a significant breakdown appears more likely.
The tremors in the Bitcoin market have coincided with dovish comments from U.S. Federal Reserve Chair Jerome Powell. Powell hinted at the possibility of the central bank easing up on its series of rate hikes due to troubles within the banking sector.
Such an environment of relaxed monetary policy and low-interest rates has historically been favorable for risk assets of the likes of the crypto king. However, the current trend showcases an apparent deviation from this norm.
The linkage between Bitcoin's health and the performance of risk assets underlines the interconnectedness of cryptocurrency and traditional markets. The chart shared by Kramer spells an uncertain future not only for Bitcoin but also for the risk assets that its performance could potentially impact.