Regarding the recent situation on the cryptocurrency market, it is worth considering a long-term picture of the BTC movements on the daily timeframe. In this range, it should be noted that the growth impulse has reached a correction level of 50.0% on the Fibonacci scale relative to the previous decline wave.
In addition, the latest short-term growth channel is broken and the quotes are targeting a projection resistance level of $5,395, which coincides with the Fibonacci 61.8% level. The possibility of growth to the level of 75.0% ($5,920) is certainly possible, but the probability of such a movement is extremely small. Currently, the support for the observed growth is the mark of $4,670.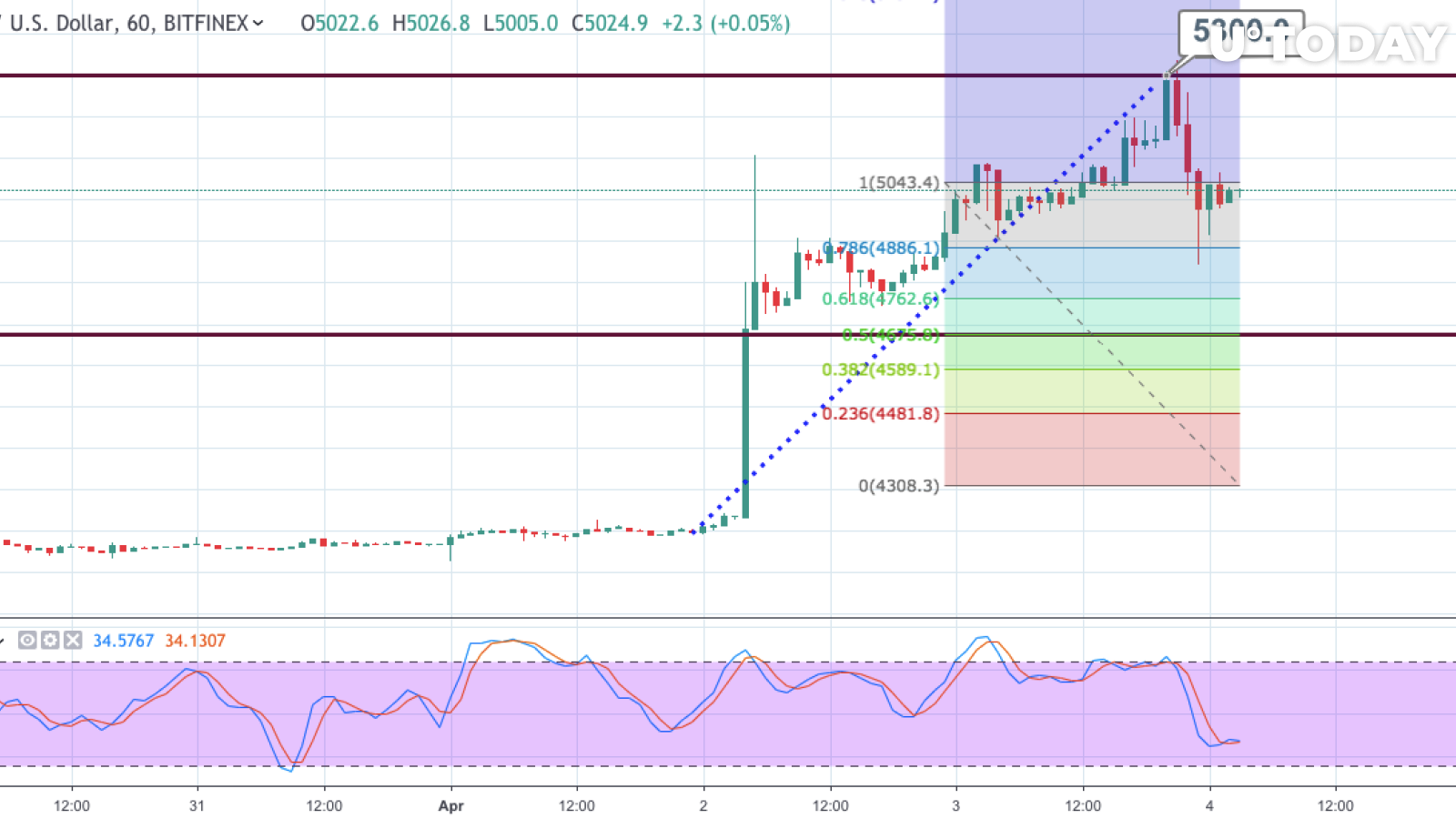 Considering the 1-hour Bitcoin chart, the quotes tried to change the last local maximum, but could not fix above it. Soon, growth may continue to the resistance level at $5,300, but taking into account the divergence on the Stochastic indicator, a rebound and pullback can be expected.
The main goal of the correction will be the Fibonacci level of 50.0% ($4,675), which coincides with the current support line.
The price of Bitcoin is trading at $5,027.04 at the time of the writing.