Update: After reaching $5,000, BTC's rate rolled back to an important level of $4,750, where it is trying to consolidate. Now it is crucial for Bitcoin to fix its rate in the corridor between $4,500 and $4,700 in order to return to $5,000 and above.
Bitcoin not only broke through the upper level of the ascending corridor, but also went beyond the upper line of the global descending channel. This picture is observed on all exchanges. In addition, the formation of a large triangle was completed, the upper corner of which coincided with the global resistance level.
BTC/USD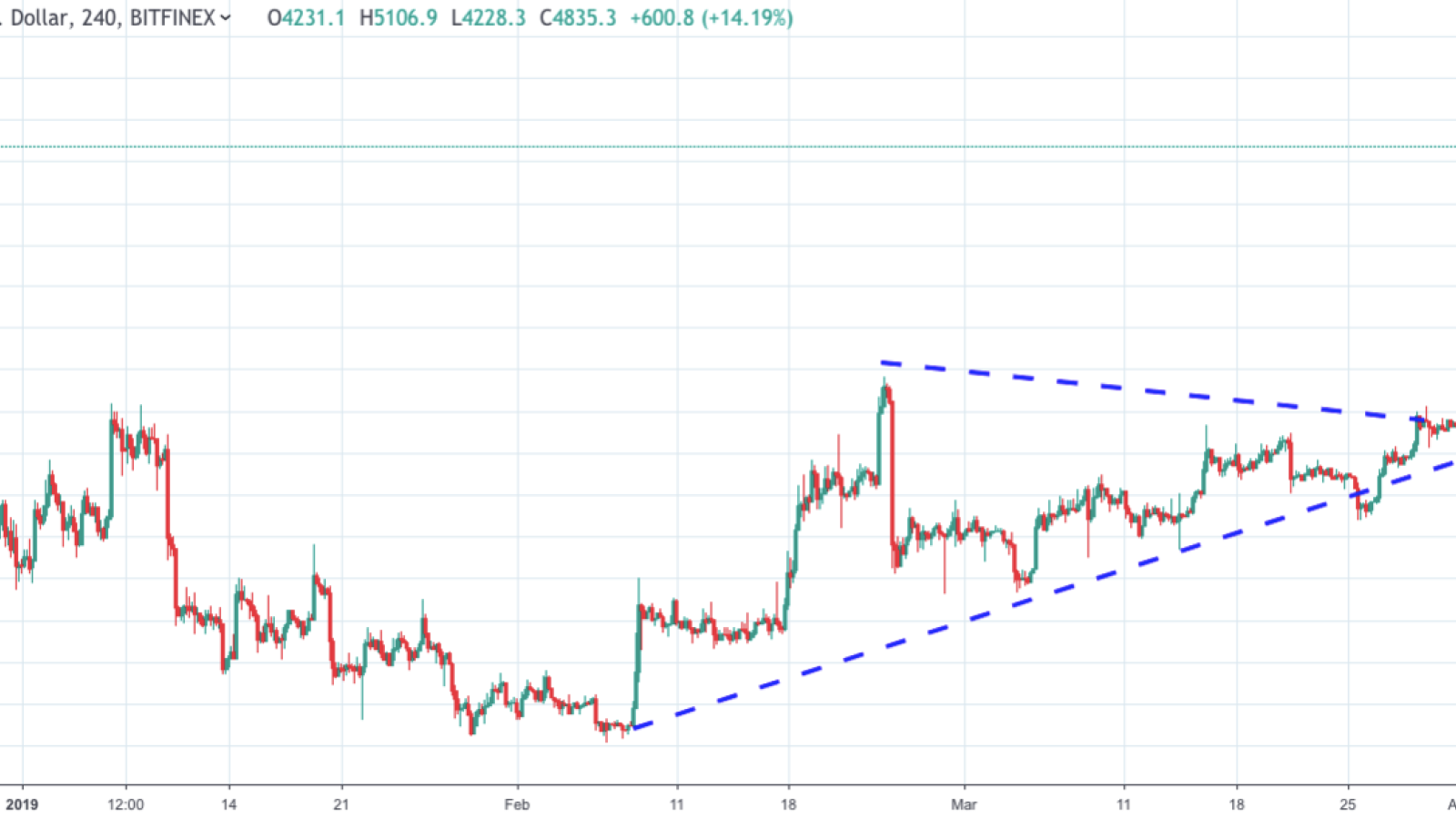 Taking into account technical and fundamental analysis, the price should already go down: Bitcoin has surpassed expectations at least by $500. It will be more accurate to say that it is being artificially pulled, although it is not yet clear who is doing this and why. This cannot last long: the technical signals prevail, and the nerves of small investors are not iron.
Attempts to take profits back the price in the corridor and pull the impulse of global reversal. But after touching the principal level of $4,200, a new reversal may happen and an attempt to restore growth will occur.
The price of BTC is trading at $4,720.05 at the time of the writing.