Very interesting transactions were noticed today by the BTCparsers automated blockchain explorer system. A Bitcoin (BTC) whale moved 800 BTC from 16 addresses in three minutes. All addresses have something in common.
He has waited ten years for this moment
All 16 accounts in the Bitcoin (BTC) network were created in August, September and October of 2010. Q3, 2010 witnessed the first-ever prominent Bitcoin (BTC) price when it surged from around $0.0008 to $0.08. Maybe, the mysterious hodler created his wallets after becoming inspired by this rally.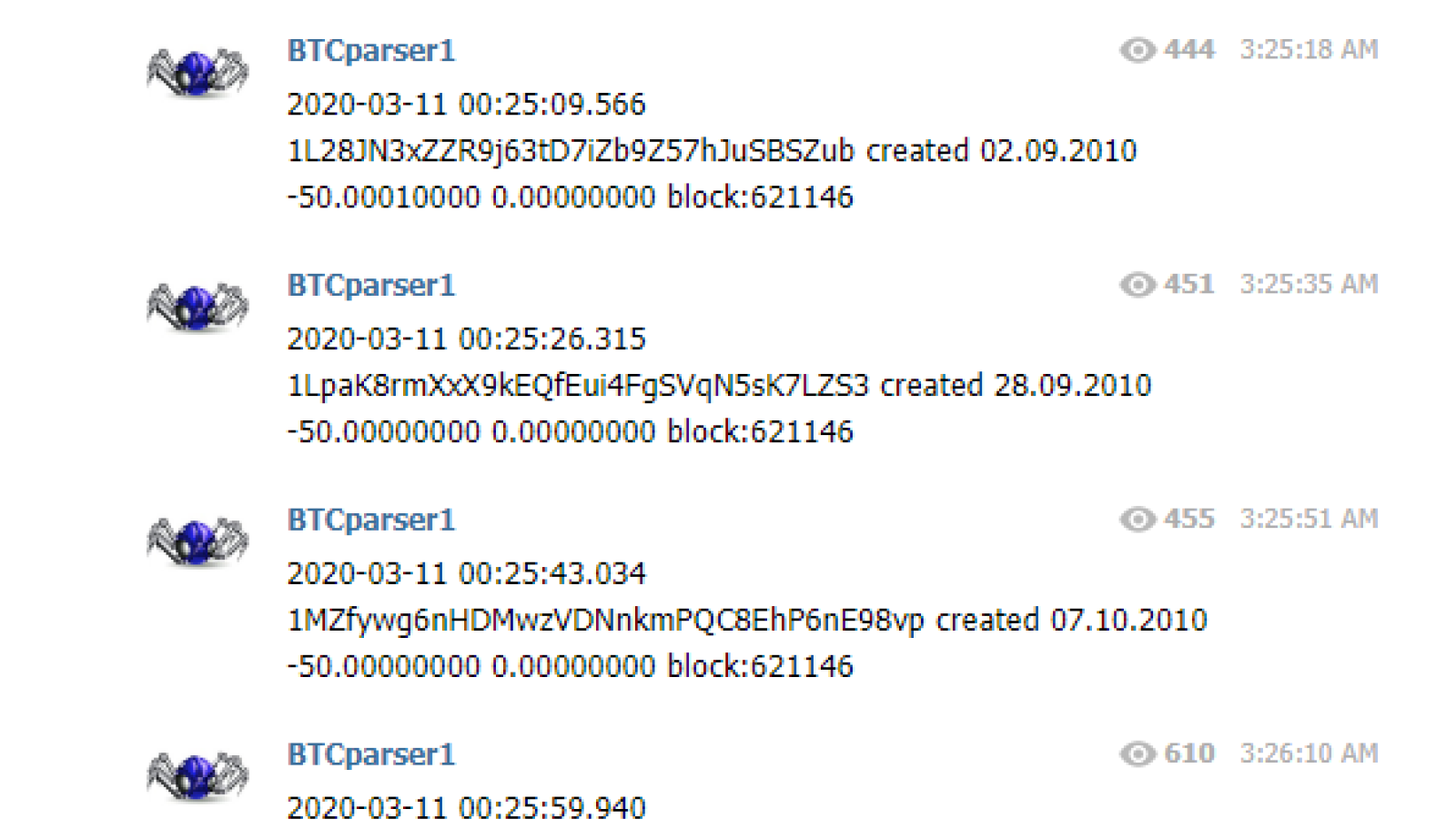 As a result, if he/she decides to sell these riches, it could be one of the most profitable investments ever with an enormous ROI of 8.8M%. At printing time, the flagship cryptocurrency is trading at $7,830 on major spot exchanges.
By the way, this step would greatly strengthen the bearish narrative as Bitcoin (BTC) fails to return to the $8,000 level, let alone win back its recent 16.9% crash.
Wallets of Satoshi?
The wallets from 2009 and 2010 are of particular interest for the crypto community as some of the funds in the wallets may allegedly belong to the anonymous author of the Bitcoin (BTC) protocol, Satoshi Nakamoto. As for the abovementioned wallets, we already know that they are accessible, due to such movements.
Their private keys are not lost, their owner is alive and still interested in Bitcoin (BTC). At the moment, according to BTCparsers, 33,619 wallets received mining rewards in 2009-2010. Obviously, the vast majority of them are unobtainable for their creators.
The quantity of dormant Bitcoin (BTC) wallets is an interesting indicator of Bitcoin network macroeconomics. For instance, as U. Today previously reported, in 2019, the number of Bitcoin (BTC) hodlers that haven't touched their assets for six months, reached an all-time high right before the turbulent Q3-Q4.