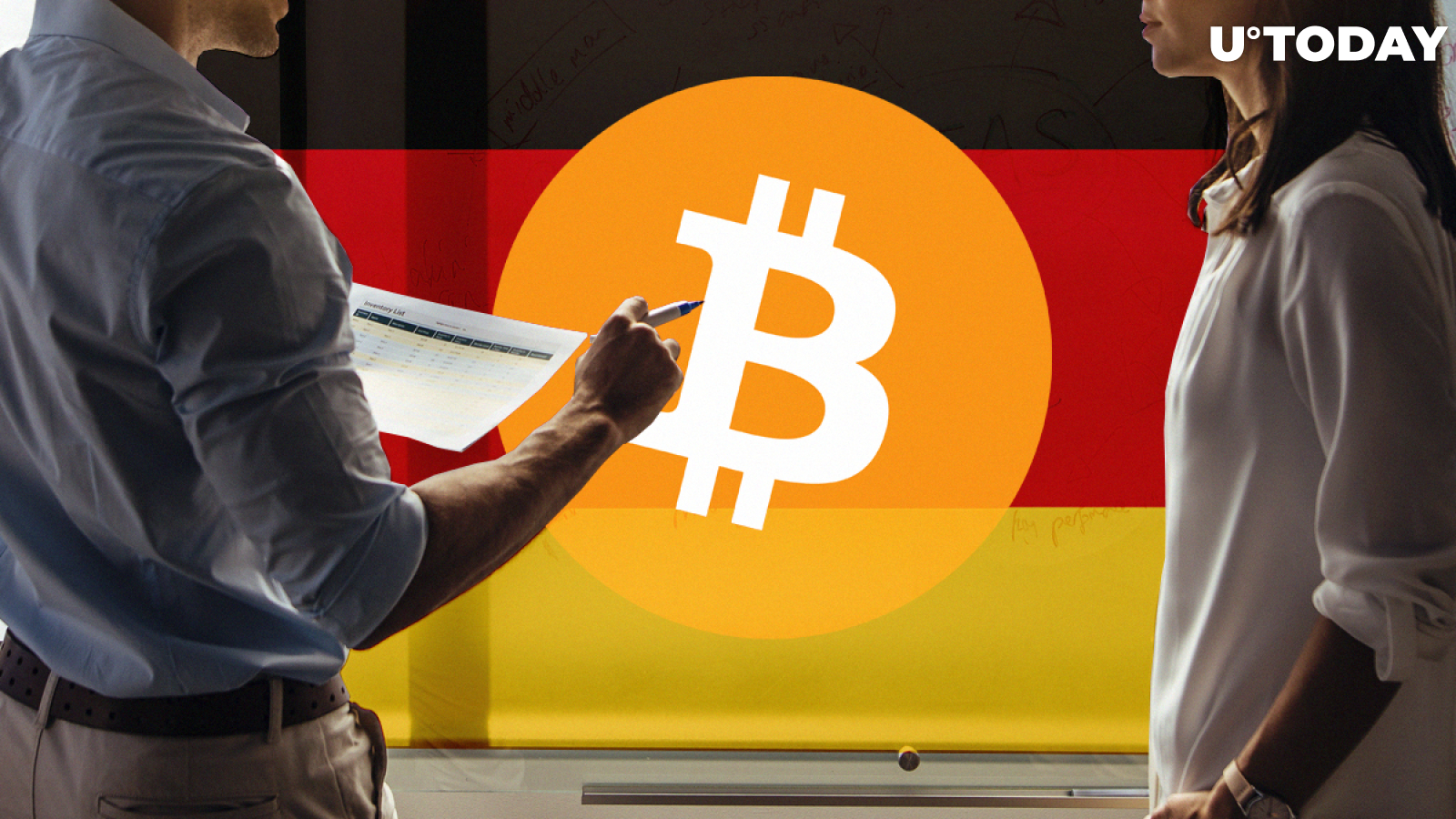 Cover image via www.123rf.com
According to DTAP Capital founder Dan Tepiero, Deutsche Bank imposing a negative interest rate for wealthy account holders will lead younger generation investors to bitcoin.
"Wealth redistribution begins in Germany. Cash deposits of wealthy customers only being charged. Gold should benefit as it is cheaper to hold than cash and will appreciate as an alternative store of value. Younger generation should all hold bitcoin as well", he said.
When a negative interest rate is imposed by a bank, in this case Deutsche Bank, account holders are required to pay regularly to maintain their deposits at the bank, rather than gain interest on it.
While clients reportedly told Deutsche Bank that they are understanding of the situation, Tepiero noted that traditional wealth investment vehicles like gold will see larger demand.
Why bitcoin and gold are beneficial in this scenario
Throughout the past two years, the value of gold against the U.S. dollar has noticeably increased due to various geopolitical risks including the U.S.-China trade war, Brexit, and disputes between major economies in Asia such as South Korea and Japan.
Bitcoin has not sufficiently demonstrated qualities of a safe haven asset or inversely correlated asset to the equities market, showing price movements that are unaffected by macro factors.
However, year-to-date, the bitcoin price has increased by well over 100 percent against the USD, outperforming gold.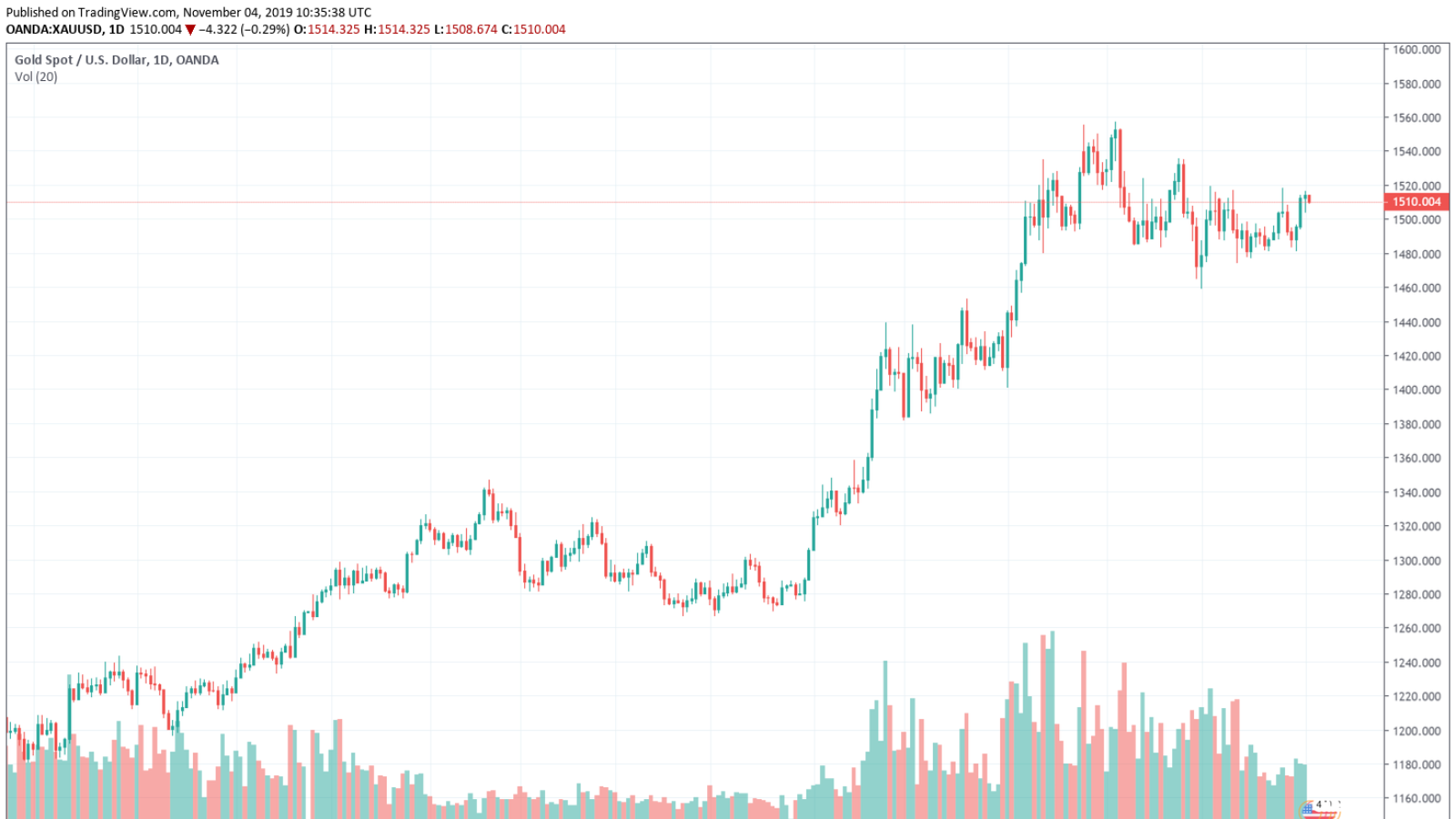 Caption: GOLD/USD Chart by TradingView Source: https://www.tradingview.com/symbols/XAUUSD/
As such, with bitcoin not being correlated with both safe havens and equities, Ampleforth CEO Evan Kuo told Business Insider that it could appeal to a certain base of investors due to its independence.
"It's helpful that it's volatile in a way that's not connected to other assets. There's been almost 10 years of data to suggest that the coin has almost no risk exposure to precious metals, commodities, equities, currencies, and so on," explained Kuo.
Over time, as the market capitalization of bitcoin grows, investors like Tepiero foresee the cryptocurrency evolve into a proper alternative store of value that can exist alongside safe havens, attracting younger investors.
Banks are not happy
As investors turn their eyes towards the gold and bond market, possibly also bitcoin, Credit Suisse CEO Tidjane Thiam said that negative interest rates are not helpful to banks and their clients.
Thiam said:
"[Negative rates] are not helpful to the banking sector, I think everybody can see that. So it's something that will have to change at some point to really get the sector back on track."
Since the start of the fourth quarter of 2019, major European banks have seen an increase in the outflow of capital from their clients as a result of the negative rates.
On November 3, the Swiss National Bank chairman Thomas Jordan told NZZ am Sonntag said that rates are likely to fall further into negative territory, despite major banks expressing dissatisfaction with current rates.
The stressful environment for both banks and its clients could raise appetite for gold and bitcoin that have performed relatively well year-to-date, following a particularly gloomy year in 2018 for the cryptocurrency.