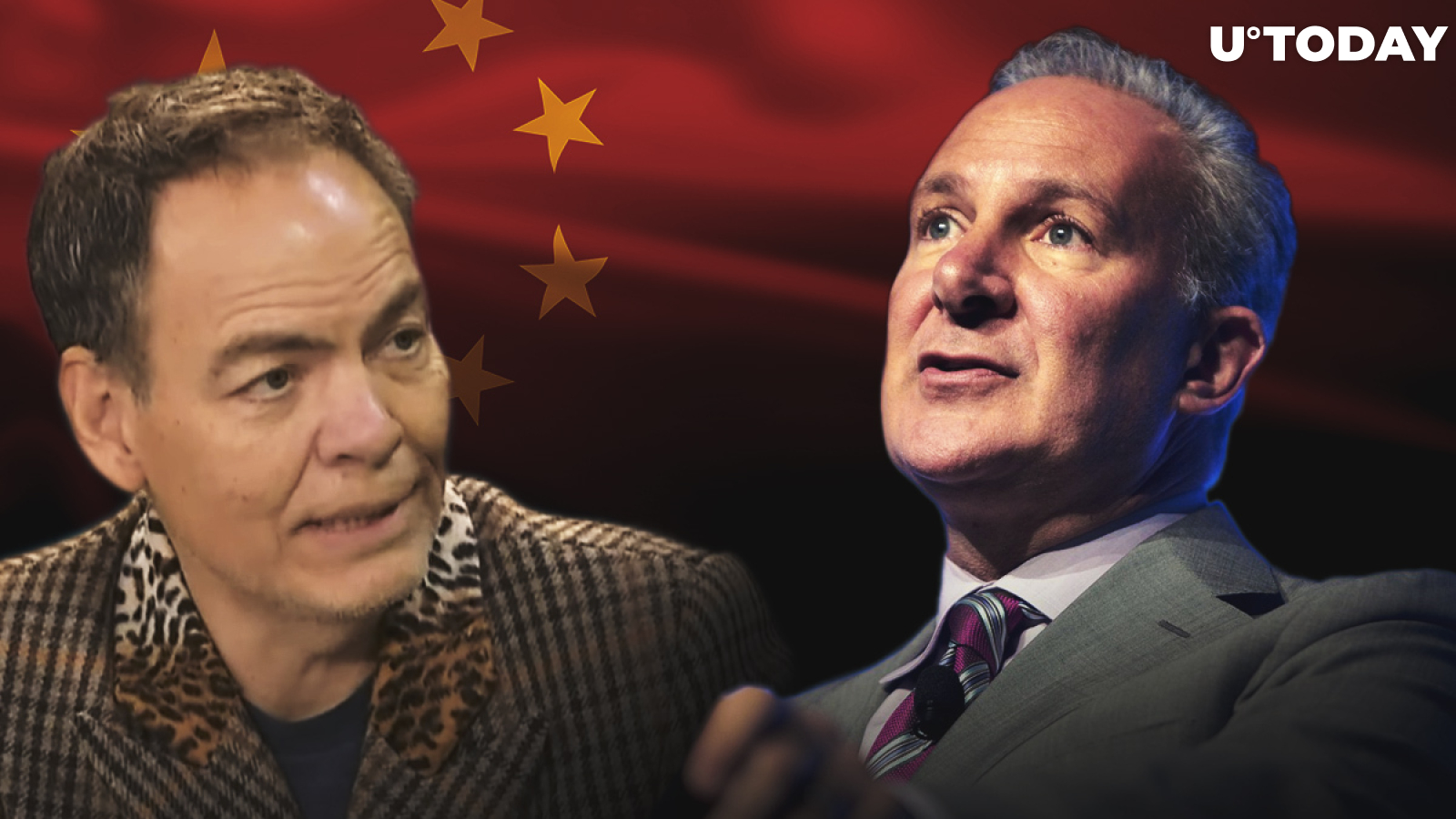 Cover image via www.123rf.com
As reported by U.Today on November 1, the Bitcoin bull and a financial commentator Max Keiser spread the word about the widely discussed 'China Coin' which is reportedly to be called 'DCEP' (digital currency electronic payment).
In a recent interview, Keiser stated that DCEP would be backed by gold and this would be a massive blow against the USD.
Peter Schiff, the Bitcoin critic, responds
Following that announcement of the Bitcoin bull, the CEO of Euro Pacific Capital, Peter Schiff, known to be a Bitcoin critic, said that if Keiser is right and China is on track to unleash crypto pegged to the world's most precious metal, it will be bullish for gold and bearish for Bitcon.
As per a recent Bloomberg article, since December this year, China has bought 100 tons of gold.
According to @maxkeiser I'm an idiot because I think #gold is better money than #Bitcoin. He also claims China is about to launch a crypto currency backed by gold. This is bullish for gold and bearish for Bitcoin. A crypto backed by gold is much better than one backed by nothing!

— Peter Schiff (@PeterSchiff) November 1, 2019
It's not backed by those properties. You can't redeem your Bitcoin in those properties. You can't use those properties for anything other than transferring your Bitcoin, and that value only matters if someone else wants your Bitcoin.

— Peter Schiff (@PeterSchiff) November 2, 2019
Binance is determined to open a Beijin office
The recent statement of President Xi Jinping has already started to change China's official attitude towards blockchain and crypto. A few days ago, CoinDesk reported that Binance intends to open an office in Beijin, now that the government has sort of promised to approve of blockchain companies and is about to launch its own centralized crypto.
'China Coin's' collateral – gold or yuan?
However, other than Max Keiser, all reports about the Chinese coin DCEP, including official Chinese sources, have said that 'China Coin' is going to be backed by yuan, and there was not a single word about gold.
What are your thoughts on the statements of Keiser and Schiff? Share them in the comment section!