According to a tweet published by @WhaleStatsBSC tracker of wallets on the Binance Smart Chain, earlier today, Baby Doge Coin managed to flip DOME as one of the most-traded crypto assets for the largest whales on BSC (also known as BNB Chain).
The price of this popular meme coin reacted with a brief spike on the charts.
📰 JUST IN: #BabyDoge @babydogecoin flipped $DOME for MOST TRADED token among top 100 #BSC whales

Check the top 100 whales here: https://t.co/0SYnjw0xQs

(and hodl $BBW to see data for the top 4000!)#BabyDoge #DOME #whalestats #babywhale #BBW pic.twitter.com/cyqwS0V7QB

— WhaleStats - the top 1000 BSC richlist (@WhaleStatsBSC) December 21, 2022
BabyDoge becomes one of most-traded tokens for whales
BSC whales are currently holding over 888 trillion BabyDoge coins worth slightly over $866,000, which comprises 0.12% of their portfolio.
On the news of the meme coin flipping DOME, its price peaked to the $0.000000000983 level. That bullish state of things did not last long, though, and by now the coin is trading at $0.000000000910.
DOME is the native token of Everdome, a metaverse that belongs to the Metahero ecosystem. It is curently ranked 2,631st on CoinMarketCap, trading at $0.002315.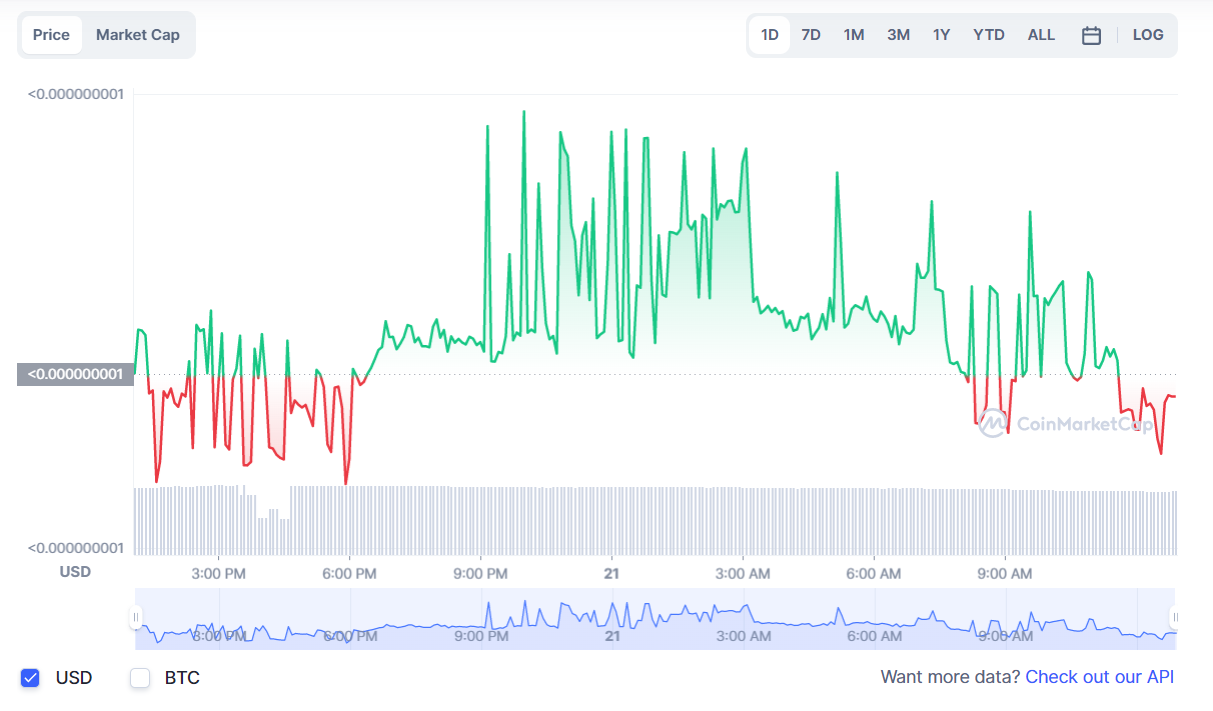 BabyDoge flips SHIB on this metric
As reported by U.Today recently, Baby Doge Coin has been cutting down its circulating supply at a much faster pace than the Shiba Inu community. The BabyDoge army has been burning a lot more of their meme coins compared to SHIB burns.
Over the past 24 hours, there have been 4,916,388,321,864 BabyDoge burned worth $4,566. As for SHIB burns, that community removed 27,939,968 evaluated at $232.2, according to data shared by Shibburn tracker.
Over the past week, BabyDoge army, including its devs, have burned 41,713,028,067,448 — the equivalent of $38,747.
On Dec. 1, a new series of massive burns started for BabyDoge. A whopping quadrillion coins were removed from circulation to begin with.