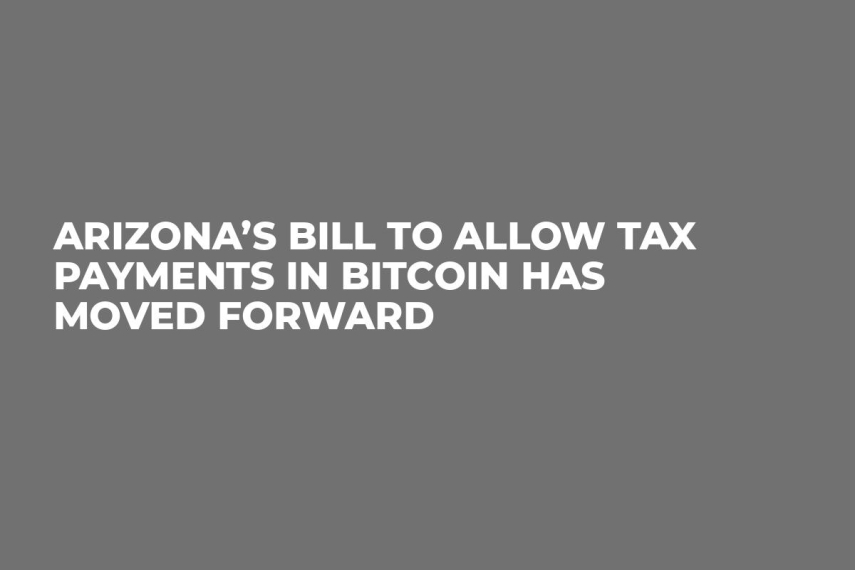 Cover image via U.Today
Legislators' efforts to make Arizona the first state in the US to accept tax payments in Bitcoin has cleared a major hurdle. The House's Ways and Means Committee has advanced the measure to the full House, clearing one major hurdle. The measure was approved last month in the state's Senate by a 16-13 vote. The bill must still pass in the House of Representatives and be signed by the governor in order to become law.
Arizona State Rep. Jeff Weninger said of the bill:
It's one of a litany of bills that we're running that is sending a signal to everyone in the United States, and possibly throughout the world, that Arizona is going to be the place to be for blockchain and digital currency technology in the future.
Other states following
Other states are not far behind. Illinois is considering a similar bill, which states:
[I]n addition to any other method of payment provided for by law, the Department shall accept payment for any tax imposed by the State and administered by the Department by cryptocurrency.
The measure is still in committee. George is also considering allowing its residents to pay their taxes using cryptocurrency. The proposed legislation states:
The commissioner shall accept as valid payment for taxes and license fees any cryptocurrency, including but not limited to Bitcoin, that uses an electronic peer-to-peer system.
All three measures would convert the cryptocurrency into dollars within 24 hours of receipt. Passage is by no means certain, particularly since New Hampshire killed a similar piece of legislation in early 2016. In that case, however, the main concern was exchange rate risks, which would be mitigated by the conversion language in the current spate of bills.