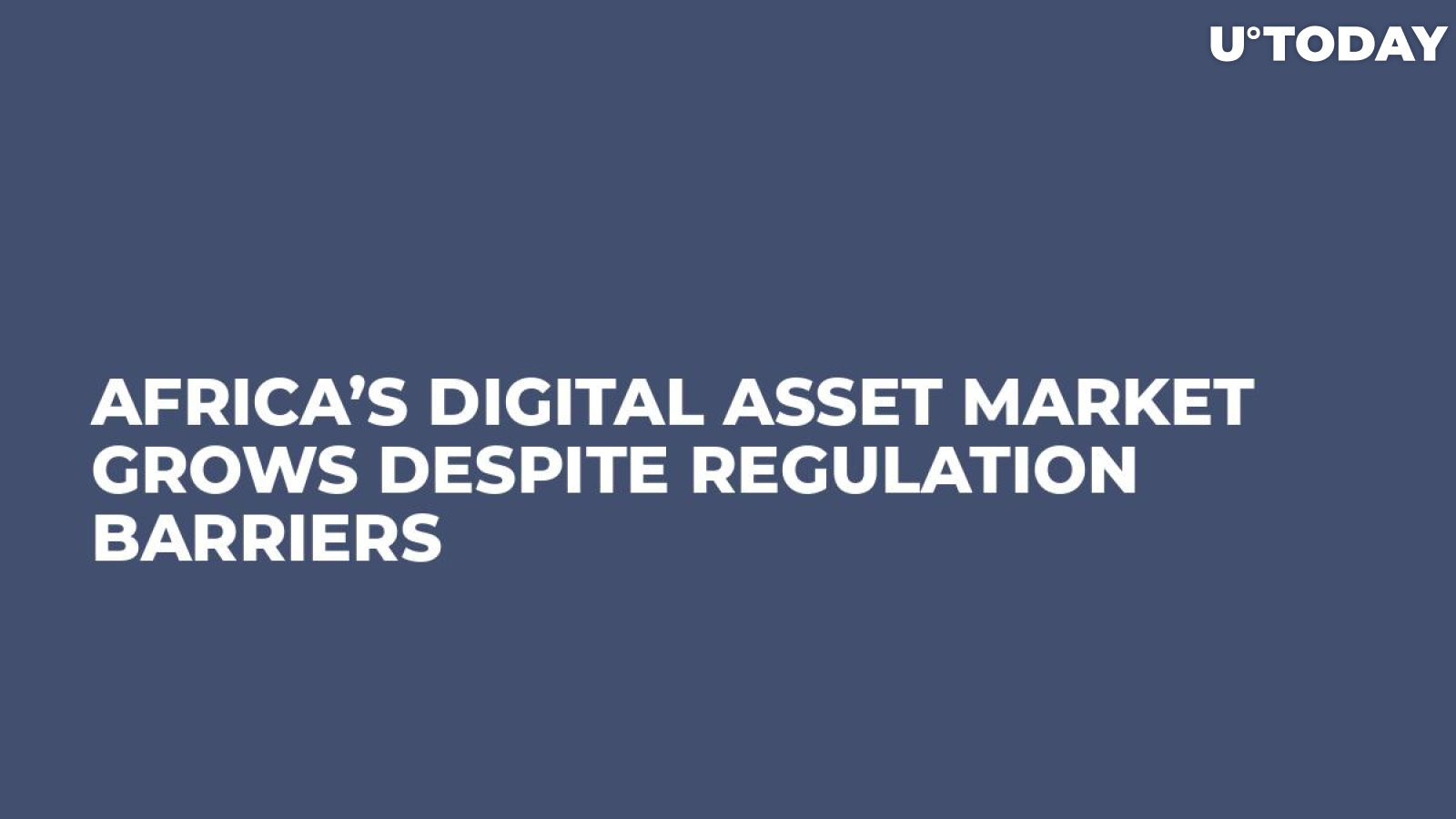 Cover image via U.Today
Africa, famous for gold and ivory, now intends to become a global crypto hub. Authorities are attracting investors and innovators from overseas, expecting them to contribute to local crypto and blockchain development.
However, governments are also setting up oppositions, imposing harsh regulatory measures on the emerging market and crypto startups. Despite that, the number of crypto exchanges — as well as ICOs and digital wallets — is growing all around this land of constant heat.
South Africa
This country is the front-runner in the current activities related to DLT and crypto that are now taking place there. A lot of new DLT platforms, wallets, and crypto exchanges have emerged in South Africa. The local crypto community is actively helping to boost the market in the area.
However, local authorities are doing their best to put obstacles in the way of crypto's progress. For example, four years ago, the local reserve bank (SARB) deprived crypto coins of a status of a legal means of settlement. Still, a lot of investors kept purchasing BCH and BTC as well as other coins. People kept buying crypto even when the authorities began taxing it.
Kenya
Kenya's market of cryptocurrencies has demonstrated some progress, which is making the local community happy. Major developments have taken place, such as the launch of BitPesa and the installation of solar panels for mining crypto. However, the authorities here are not necessarily welcoming crypto innovations. The government assigned a local finance minister to decide on a status for crypto assets in order to implement necessary regulations. Nevertheless, currently Kenya does not have any regulation.
Uganda
This African country is following the footsteps of the aforementioned countries and also Nigeria. A lot of the local population is unbanked even now that crypto coins and platforms from Asia have arrived there. Recently, Binance set up a branch in Uganda. Over the past few months, the local Binance rep office has collected a 40,000 user-base.
Bitcoin Trading Platform (BTN) launched in Namibia
This is a local crypto exchange that has recently been opened in Namibia. Despite the regulatory ban, the platform manages to perform operations and allows locals to trade crypto, following all KYC and AML procedures.
Similar to Binance, BTN intends to help the unbanked population get access to the world's financial institutions through virtual coins and make some money off them, of course.