Leading cryptocurrency exchange Binance has reported the successful completion of another round of burning of its native token, BNB. According to data, a record 2.06 million BNBs were burned this time, equivalent to more than $600 million so far. In total, 44.1 million Binance Coins have been burned so far, representing 21.83% of BNB's total supply of 202 million tokens.
Binance's token burning is happening quarterly, and by the end of the first one in 2023, according to the BNB Burn portal, 2.07 million BNB are scheduled to be burned. What is interesting is that the burning formula for the current quarter takes a price of $275.12 per BNB, which is even lower than the fourth quarter of 2022.
Binance Coin (BNB) price action
At the same time, the price of the Binance token has risen by more than 20% in the last two weeks, rebounding from a commensurate drop in December amid fear, uncertainty and doubt about the exchange following rumors of prosecution for illegal activity.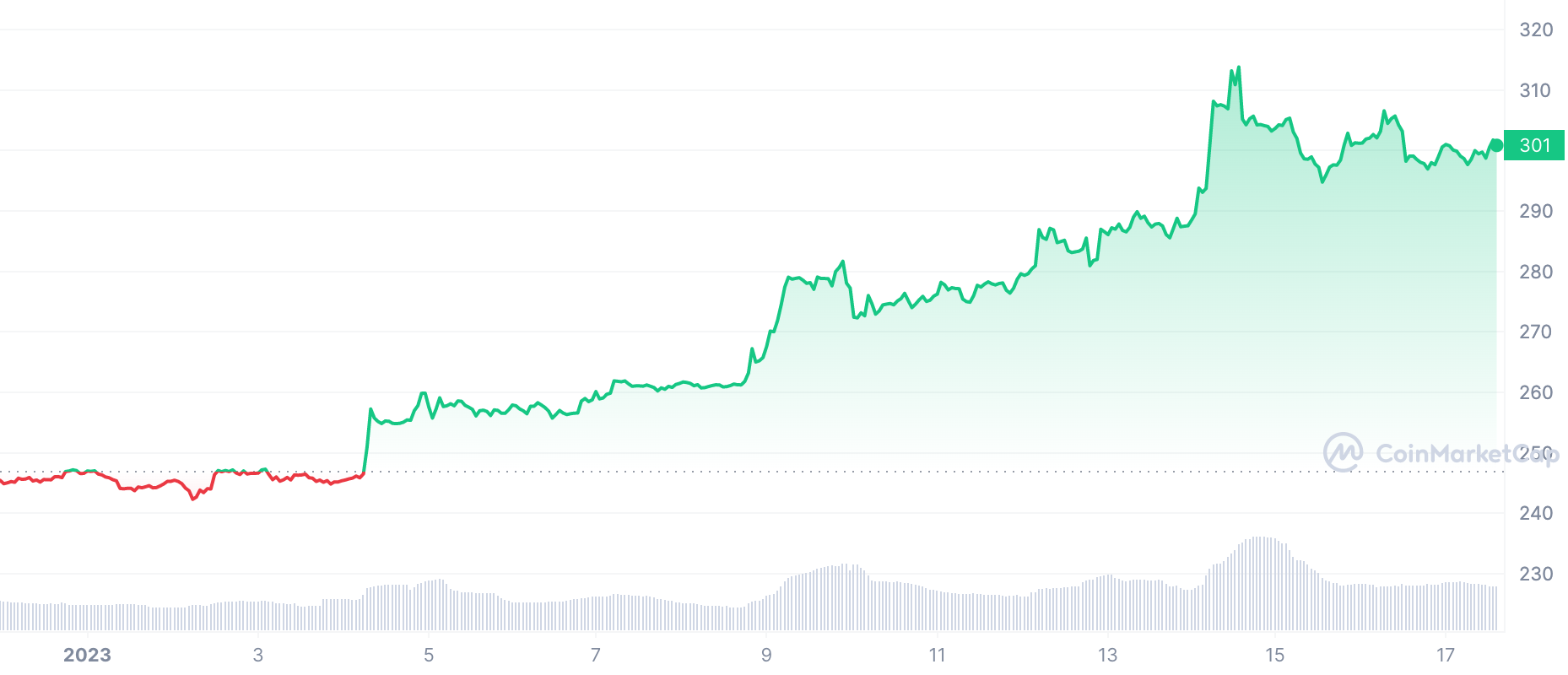 BNB's price barely reacted to the news of the colossal token burn, nevertheless continuing to hold the key level above $295.5 per token. In its price action since the beginning of the year, the Binance token is behind both Bitcoin (BTC) and Ethereum (ETH), which gives rise to thoughts that FUD continues to put pressure on the token's quotes.