XRP has commenced its uptrend for the week as it looks to beat the growth milestones it registered within the prior seven-day period. Since the XRP price breached the resistance point at $0.5044, it has not dropped below that level, and at the time of writing, it is trading at a spot price of $0.5323, up by 10.86% over the past week.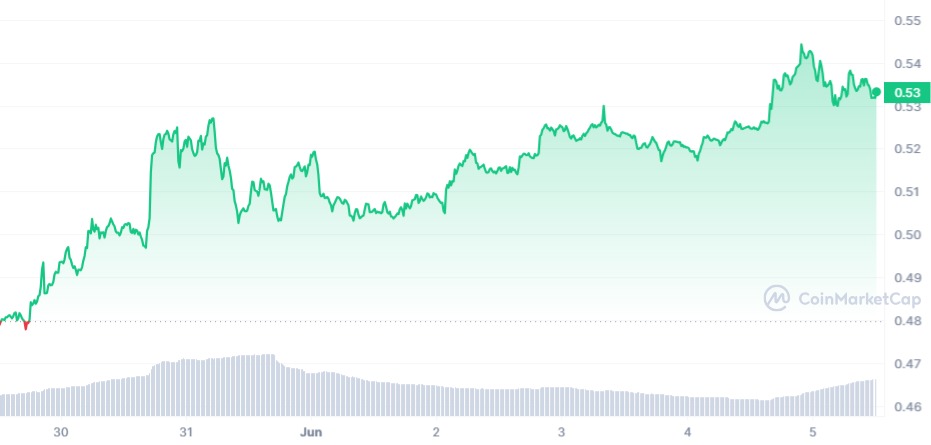 The XRP price remains one of the most resilient among the top altcoins by market capitalization. The digital currency community has remained quite optimistic, adding a whole new layer of trust to the yet-to-be-released utilities linked to the protocol. While XRP Ledger and Ripple Labs have a number of new products that are helping to drive XRP's growth sentiment, a yet-to-be-released protocol has also started gathering steam among proponents.
The potential innovation, dubbed the Hooks Sidechain, is branded as a separate ledger from XRP Ledger that will draw on XRP as its native token.
According to crypto developer Wo Jake, the new protocol will rely on the XRP Ledger Consensus Protocol with the Hooks amendment enabled. He highlighted that a whole new range of products and services will be enabled with the Hooks Sidechain that are practically nonexistent with the XRP Ledger platform. All of these are targeted toward growth in the adoption of real world products with the XRP coin as the central focus.
Basis for XRP growth
Many pundits are citing a favorable end of the Ripple and United States SEC case for the blockchain firm as the next major trigger to watch out for in the protocol. Many have predicted Ripple will win, and claims that XRP is a security will be considered unfounded.
Should this prediction hold true, we may see a huge price rally for XRP, but utility such as will be driven by the Hooks Sidechain will make all the difference.