Although it managed to survive through the crypto winter, XRP still cannot recover from the shock – its price continues ranging within $0.3-04. The crypto community has all eyes on it: when will the long-awaited breakout occur? Let's ask TradingView users – they should know the answer.
Ripple is to push $0.36 – 12% profit is expected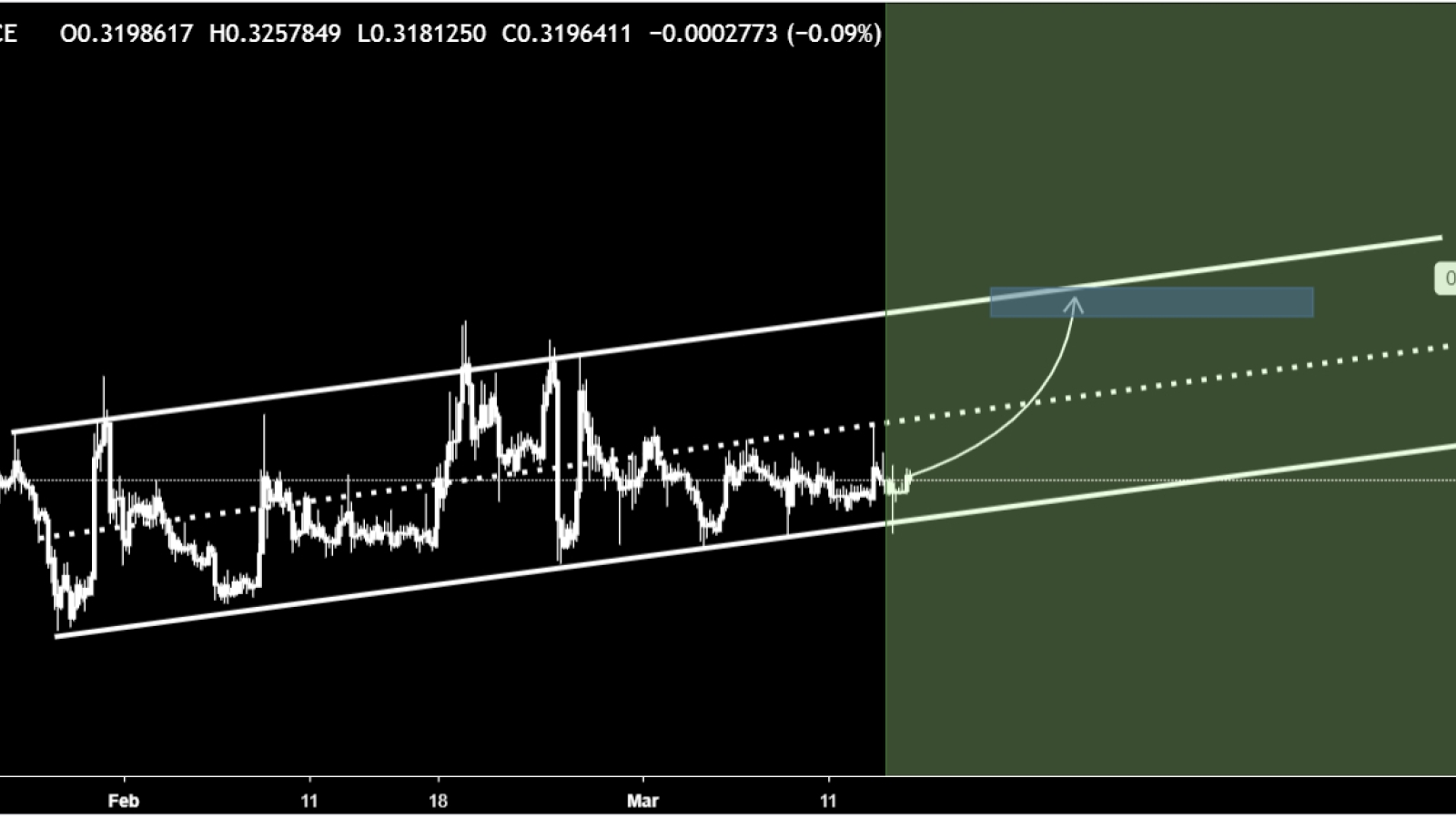 Ripple (XRP) price chart from crptonoob
XRP is currently in ascending channel moving upwards and bouncing off trend support and resistance lines. This is also an area to watch for likely larger breakouts as we move closer to Singapore Blockchain Summit. Thus, we can expect XRP to reach $0.36 pretty soon. If it manages to reach this threshold, traders might enjoy 12% profit.
This is a rare kind of accumulation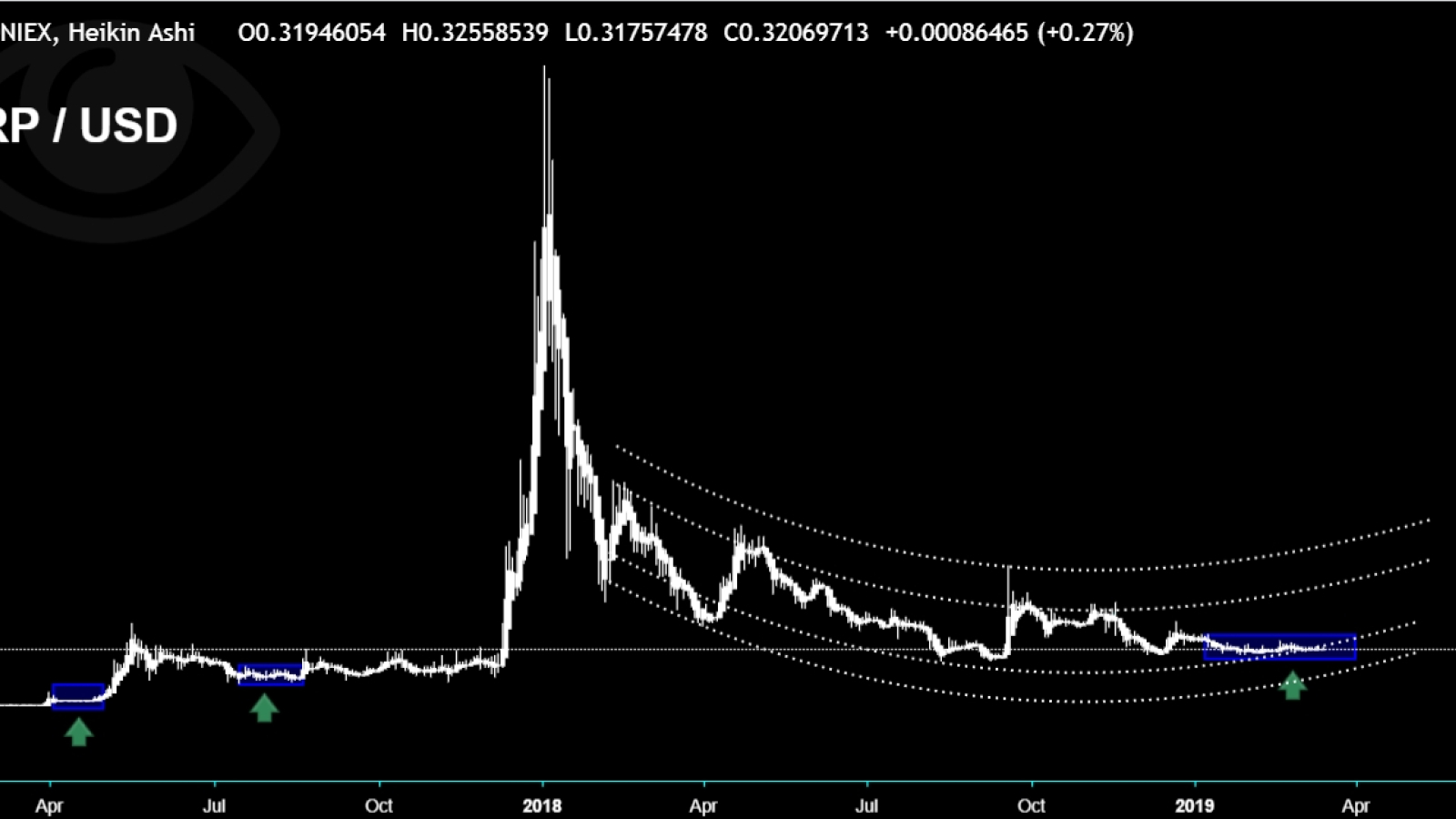 Ripple (XRP) price chart from CryptoManiac101
Analyzing Ripple's performance, user CryptoManiac101 has realized that the XRP price behavior we are observing now might be the precursor of major growth. Back in 2017, Ripple had also been growing by 1-2 cents before the traders saw a 38,000% increase in value.
But when is a breakout to happen?
"As you see from my XRP TA analysis below, we should be very close to it, probably, days away. We have seen likely golden cross on 7H chart, we also see major 15 Month pattern which is coming to completion and has actually already completed on few other charts I did earlier and that breakout came with sideways accumulation. Well is that good news or no? With being unable to provide a 100% certain answer to this question all I can say is that I am leaning more bullish vs bearish."
With Singapore Blockchain Summit and other events, that seems to be a real possibility. Besides, Ripple's new achievements might accelerate the process.
XRP is to ripple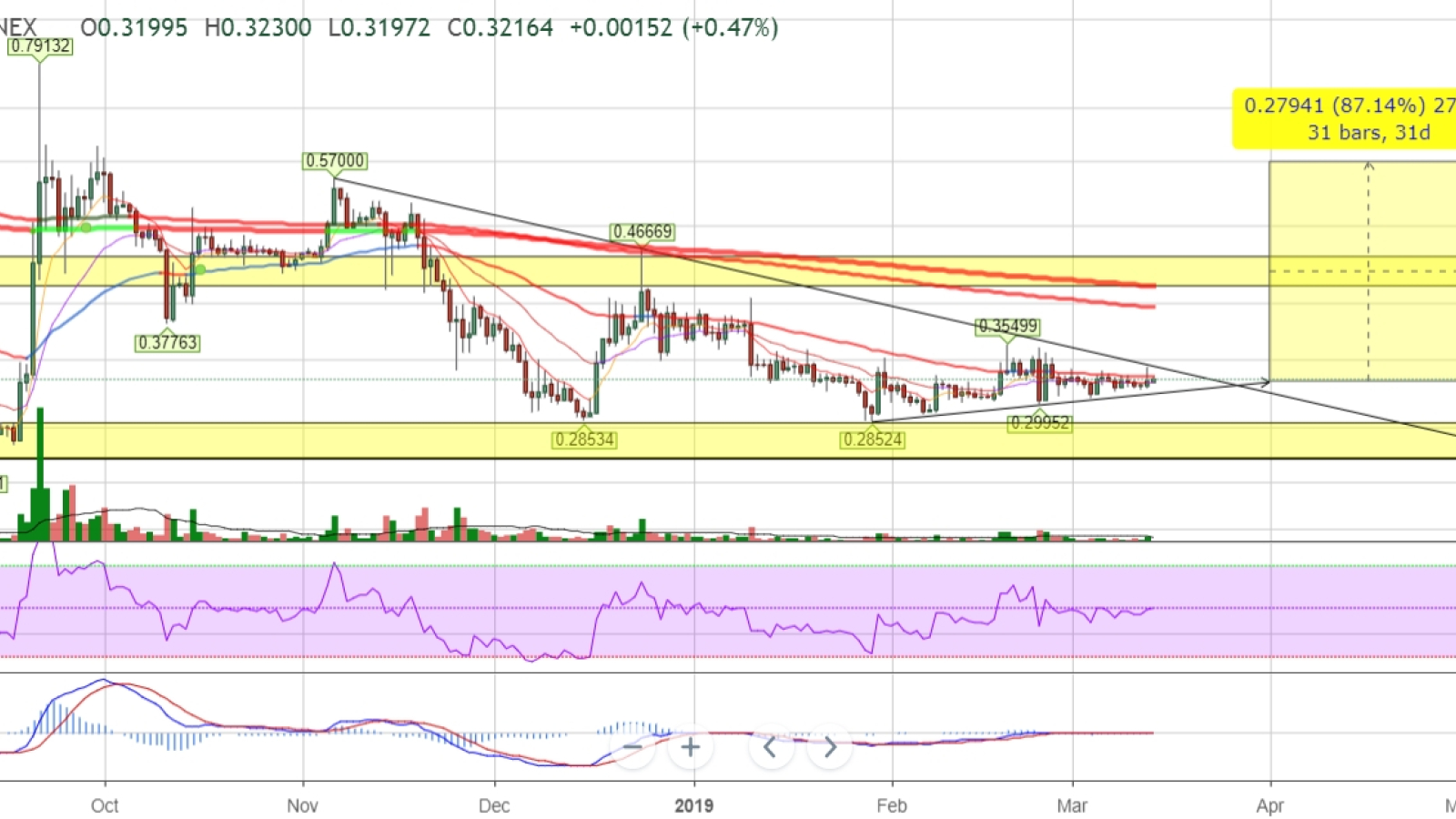 Ripple (XRP) price chart from YMula
According to user YMula, the XRP price chart shows a clear Bullish Reversal Pattern, accumulating this range won't last too much longer. Maybe we'll see XRP break out in March?
Ripple should stay above $0.315 to reach new heights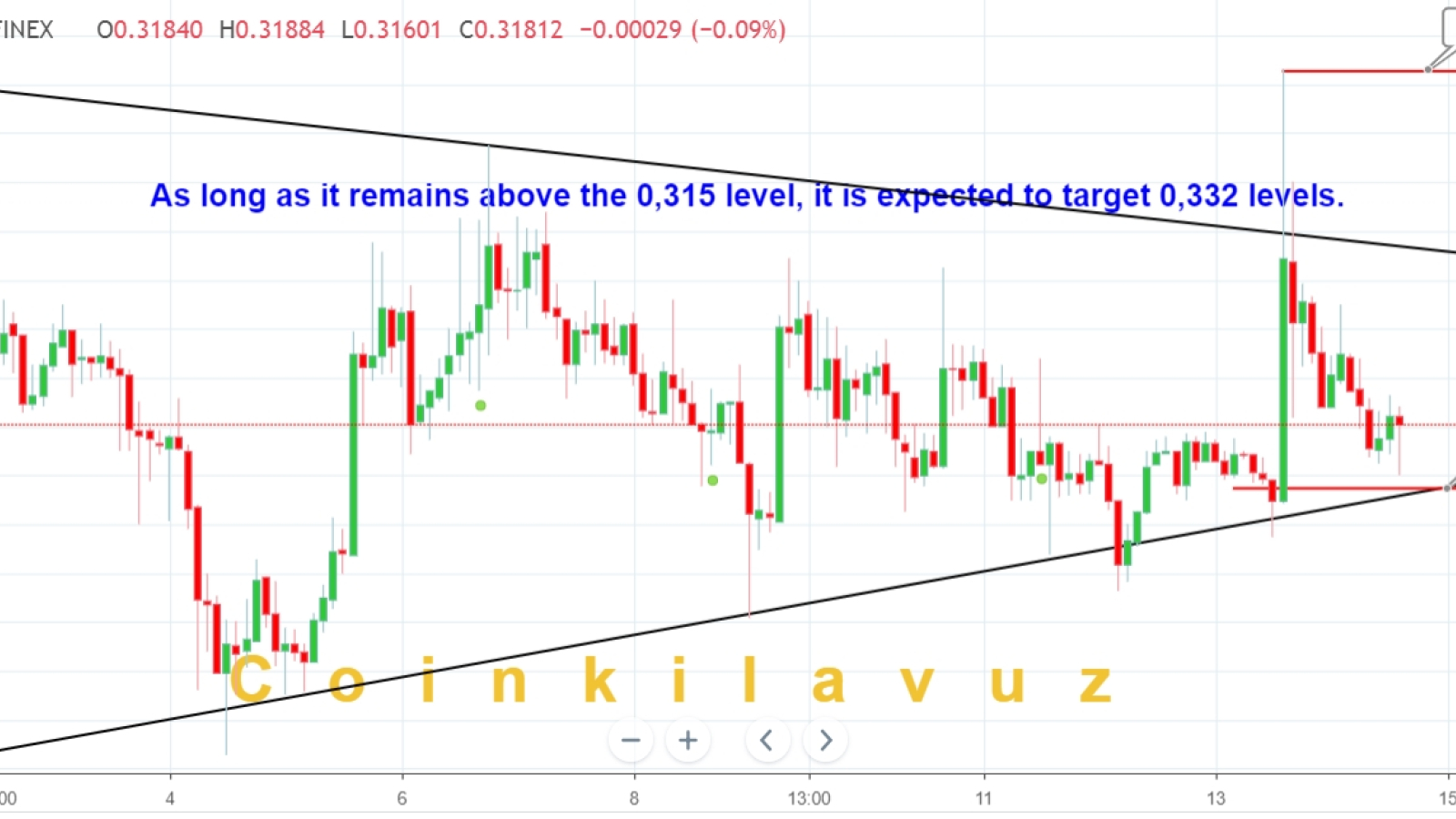 Ripple (XRP) price chart from coinkilavuz
Isn't XRP's bullish trend at risk? What does coinkilavuz say? According to him, XRP should stay above $0.315 in order to reach $0.332 and higher levels. Up to the moment, Ripple is keeping away from this level.
For XRP, this period appeared to be harder than everyone expected. However, traders don't lose hope – it might break the resistance soon. There are great chances XRP will grow by 10% this month.
XRP/USD price chart on TradingView
Disclaimer: The opinion expressed here is not investment advice – it is provided for informational purposes only. It does not necessarily reflect the opinion of U.Today. Every investment and all trading involves risk, so you should always perform your own research prior to making decisions. We do not recommend investing money you cannot afford to lose.