During the weekend, Ripple regained its positions, and XRP once again costs $0.40. Does it mean we still have a chance to witness XRP's spike to the top? Let's see what traders think about the mid-term prospects of Ripple. Read XRP price predictions from TradingView users – they come up with several pretty viable scenarios for the cryptocurrency.
Expect $0.7 by June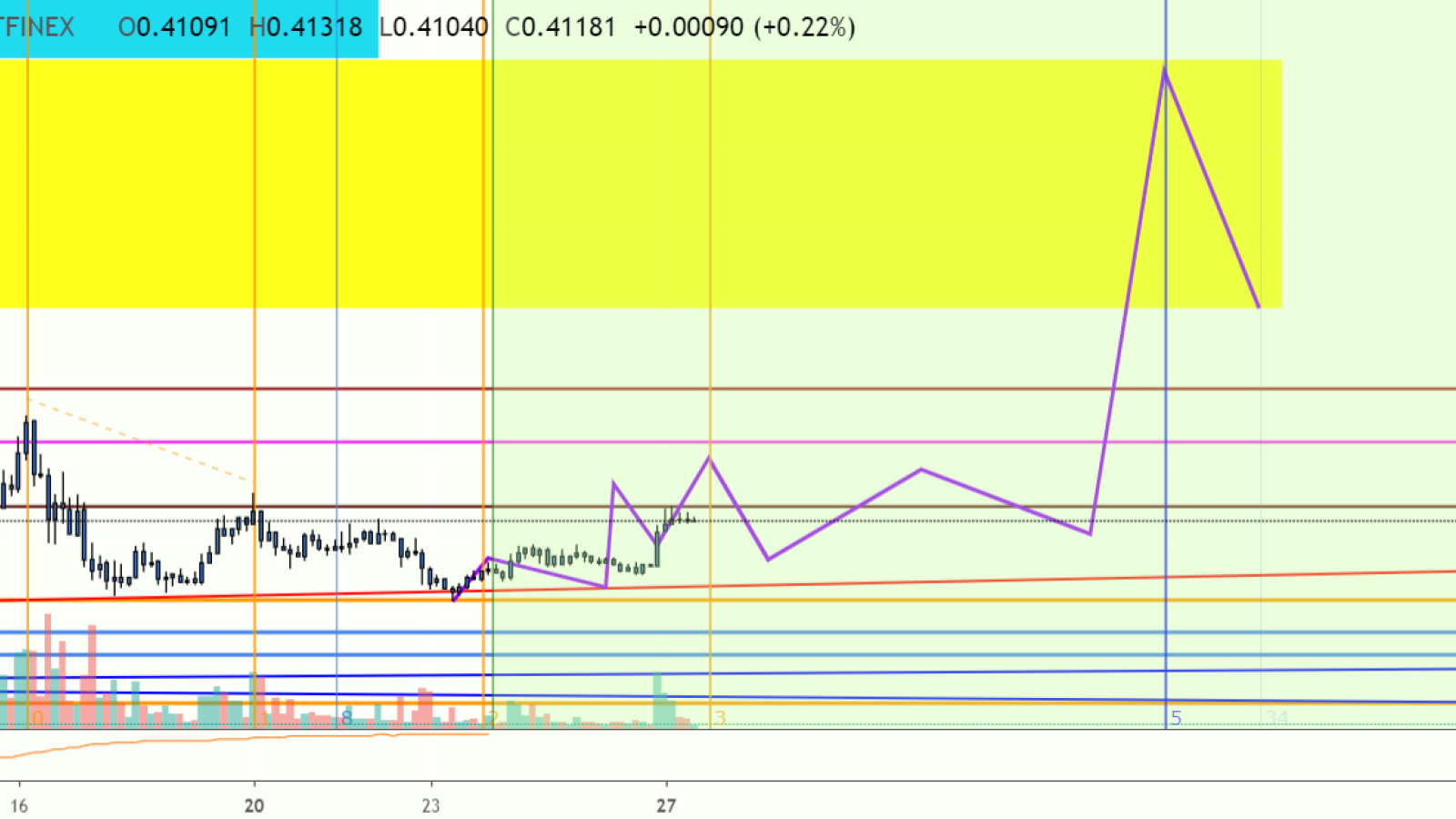 Ripple loves to crawl along the bottom before shooting. Given the likely approximation of Bitcoin to $10K and more, we can assume that the pulsation will reach $0.7, and then roll back to $0.55. Of course, when this happens, it is impossible to say exactly, but with high probability, we can say that it is unlikely to fall below current positions. But perhaps, therefore, this also needs to be taken into account.
Don't miss the XRP market entry point!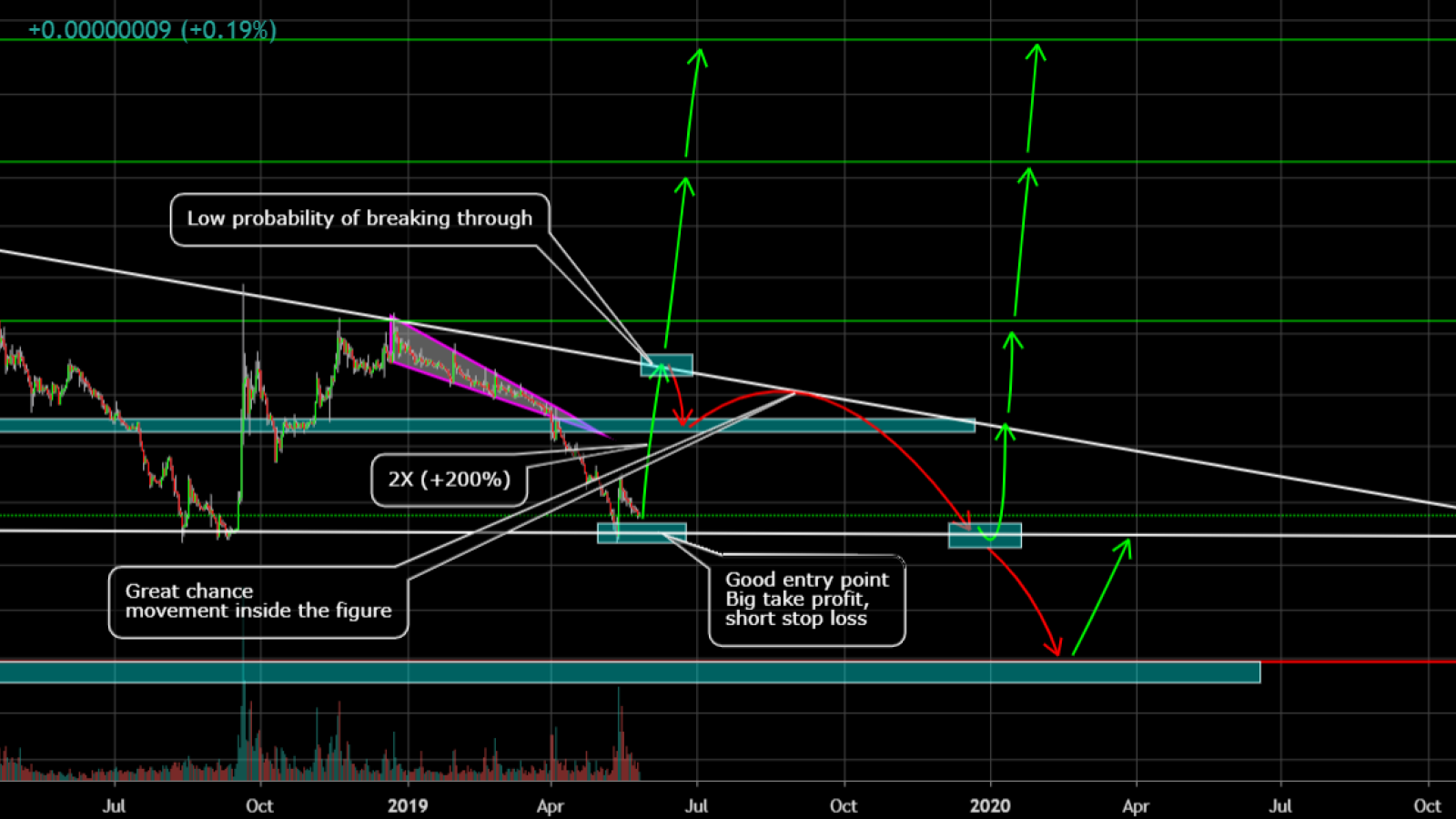 XRP now offers a good entry point. Don't miss the big take profit and short stop loss.
Minimum take profit + 100% stop loss below the support level (white line). There's a ladder with orders for purchases under stop loss equivalent to the amount of theoretically brought down the foot, but a large percentage below the stop loss. If you simply knock off the stop loss and the price slowly goes down, you lose % allocated to the stop loss from the entry point. And cancel orders for purchases.
Waiting for a new entry point. If you knock passengers down by pressing them down and then close at the price of the auction. Your position is sold at stop loss, but you automatically dial a position well below the stop loss. The price is closed above the stop loss. Without moving up, you already get a profit.
The movement inside the figure is more likely. All key points and levels on which the movement will depend on further price movement.
A golden cross is near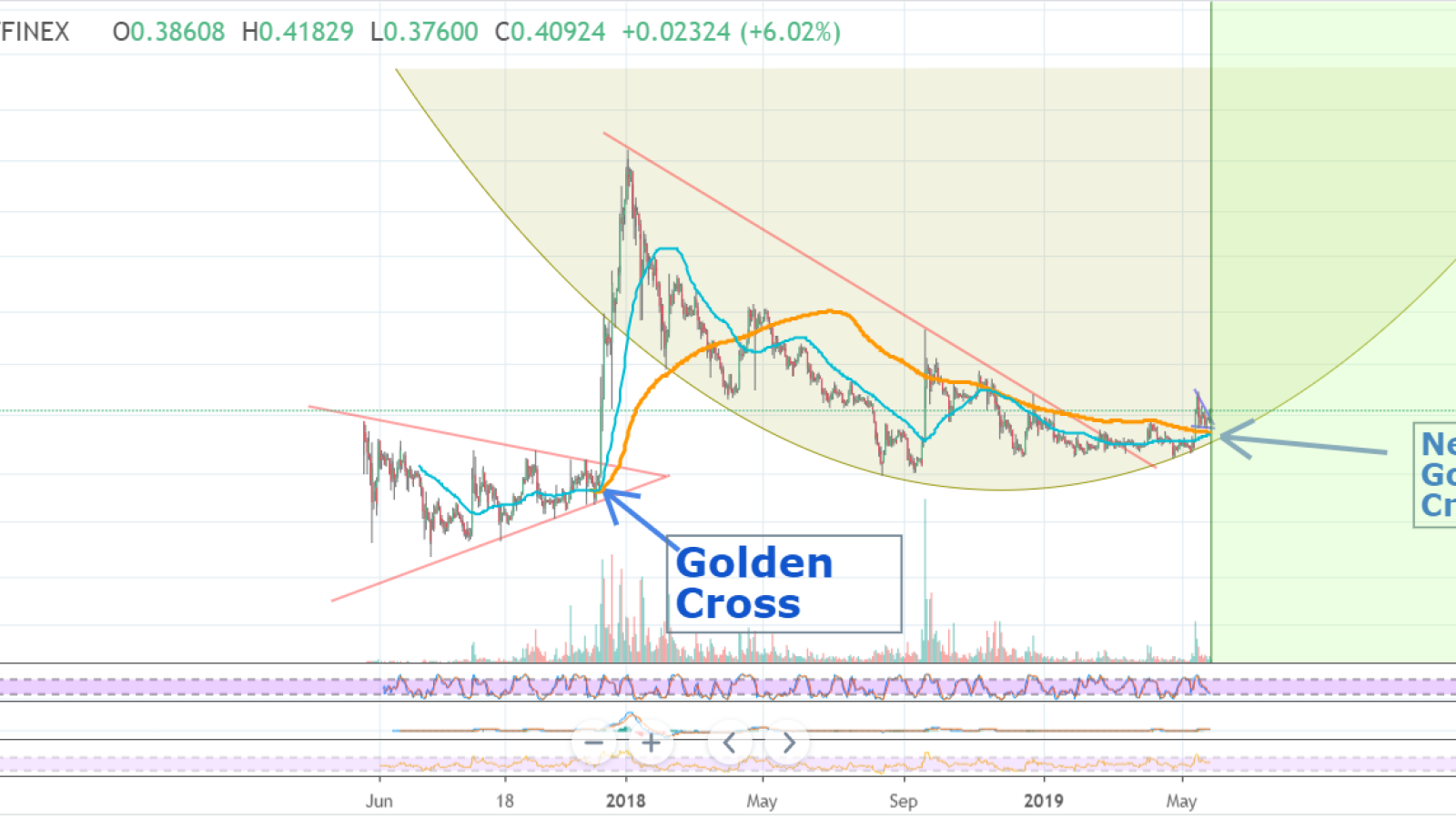 The user muikka compared Ripple's behavior then and now. The last time that XRP went through the golden cross, it raised significantly. Now, XRP is in a curve pattern and in several days, the golden cross will come. By the way, XRP is in a bullish pennant with a daily candlestick, and there are good combinations that will be able to take XRP to the moon.
Daily Golden Crosses are usually looked at more as of a medium to long term bullish sign. With XRP it might be different, though. Looking at fractals we clearly see that Golden Cross was quickly followed by an immense pump with the high volume being pumped into it. Today we're observing similar pattern where we have two mini pumps (first one smaller than the secondary pump) followed by a massive leg up (which is what we are yet to observe).
Ripple will bounce up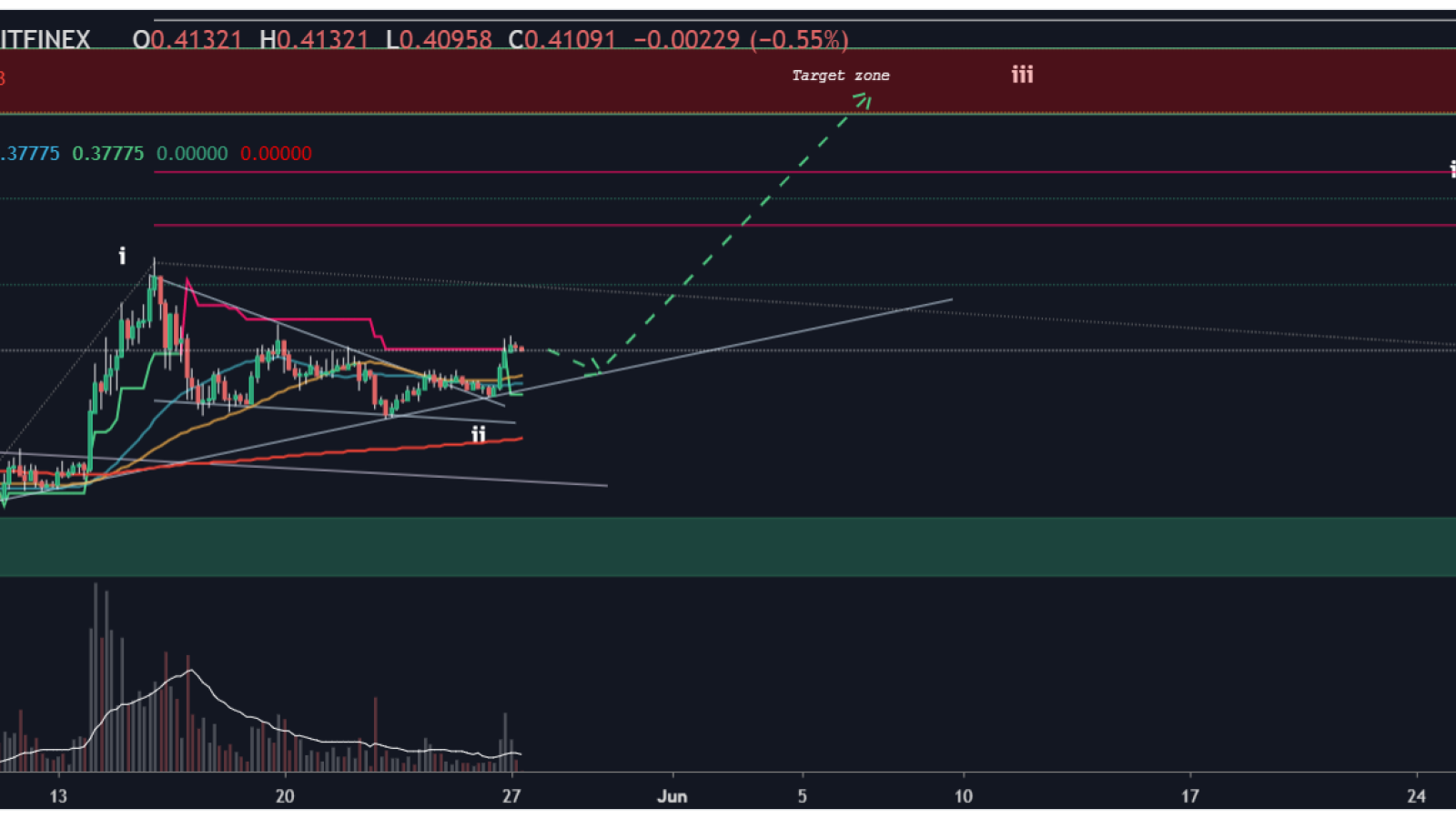 XRP is preparing for the 3rd wave, when we count with that the 2nd wave is already done. We can see in the chart the uptrend line which is our support and holding good so far. It means we could see the retest this line again, after that we can get enough volume to bounce off with a projection to the target zone.
Final thoughts
Right now, all traders hope for is the Golden cross. According to fractals, it should not be longer than just a few days, perhaps in early June. What can it bring us? As usual, it's hard to say for sure, but if we were to follow same exact trajectory as back in 2017, we should be well over $5 - $10+ in June. That seems to be a perfect though nearly impossible scenario.
Ripple (XRP) price charts are taken from TradingView