In the early days of September, XRP enthusiasts and investors have been greeted with a red candle, as the cryptocurrency's value dipped by over 1.5%, settling at $0.5 per token. The burning question on everyone's minds: what's next for XRP? The answer might lie in its historical September performance.
According to data from CryptoRank, XRP has an average return of 15.1% in the ninth month of the year, an impressive figure at first glance. However, a deeper dive into the archives reveals a more nuanced story. XRP's history in September has seen it finish in the red more often than not.
Since 2013, four Septembers have stood out as stellar performers for XRP, boasting gains ranging from 46.2% to a staggering 94.4%: in 2013, 2016, 2018 and 2021. In contrast, the remaining six Septembers were marred by losses, leading to a median profitability of -1.39%.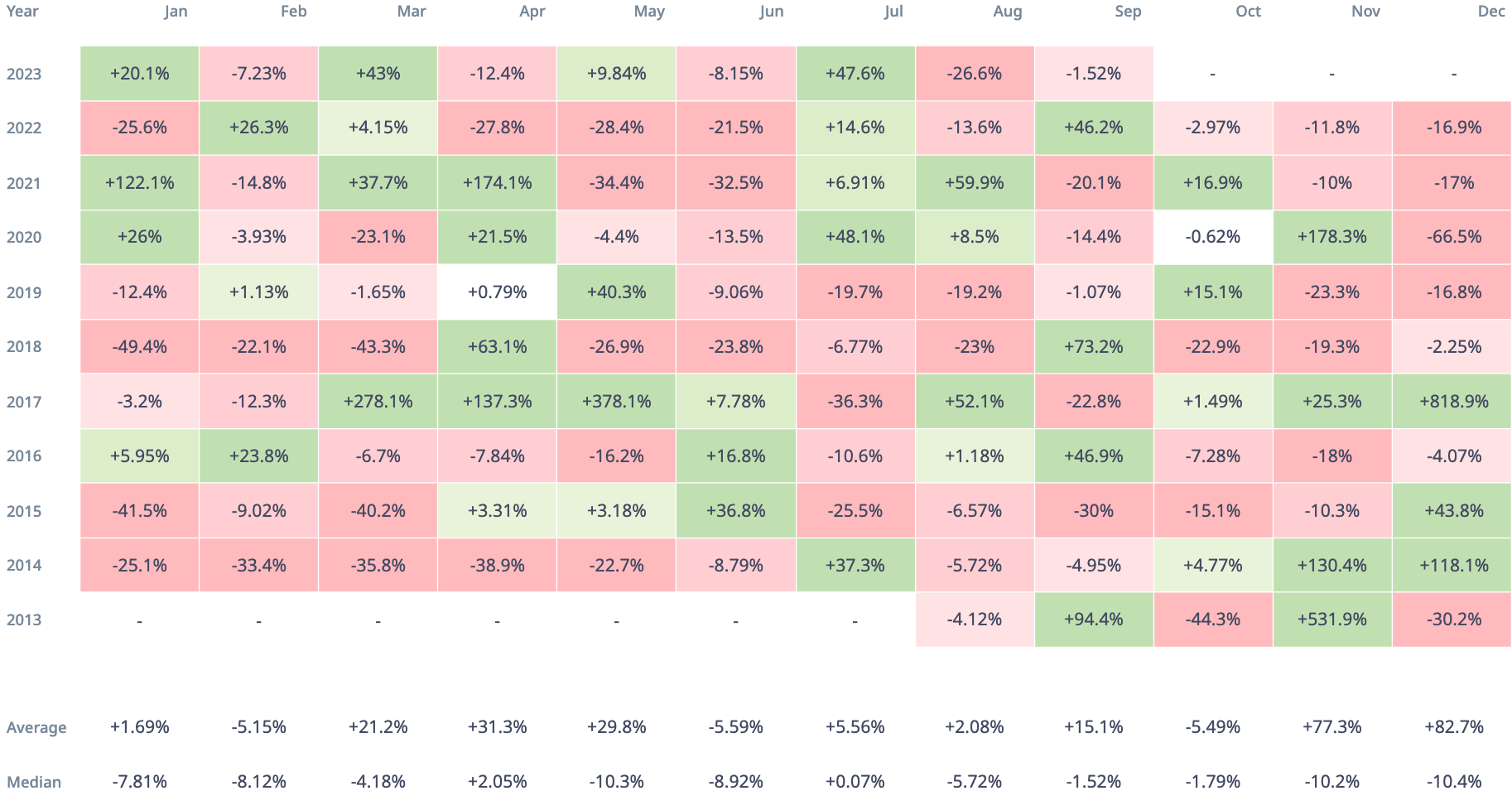 This trend suggests that XRP is more likely to end September in negative territory compared to its closing price in August. However, the cryptocurrency market is far from an exact science, as evidenced by these historical fluctuations.
While statistics provide valuable insights, the crypto market is often driven by unpredictable factors such as regulatory changes, market sentiment and external events. Thus, while history can serve as a guide, it cannot paint the full picture of XRP's September trajectory.
As the month unfolds, XRP holders and traders need to keep a keen eye on the markets, hoping that September's historical patterns will not necessarily dictate its future.