DataLight, a startup that analyzes all kinds of crypto-oriented data, has recently focused on the Twitter activity of the main coins. The biggest players remain in the lead – TRX, MCO, and BNB performed surprisingly better than other altcoins.


No changes on the pedestal
As of Jan. 16, BTC is still at the top of its game with 67,998 likes and 16,788 retweets. For comparison, XRP, Bitcoin's closest competitor, only managed to score 39,199 likes and 9,270 retweets. ETH trumps XRP by the number of tweets (22,617 vs. 13,697), but it lags behind when it comes to likes and retweets.
Unexpected frontrunners
While the top 3 were absolutely predictable, TRX unexpectedly takes fourth place despite only being the ninth biggest coin by market capitalization. Tron's semi-triumph shouldn't come as a surprise to anyone who knows how engaged their Twitter community is. Meanwhile, Bitcoin Cash (BCH) and EOS (EOS) only occupy ninth and 15th places respectively when it comes to Twitter reacts.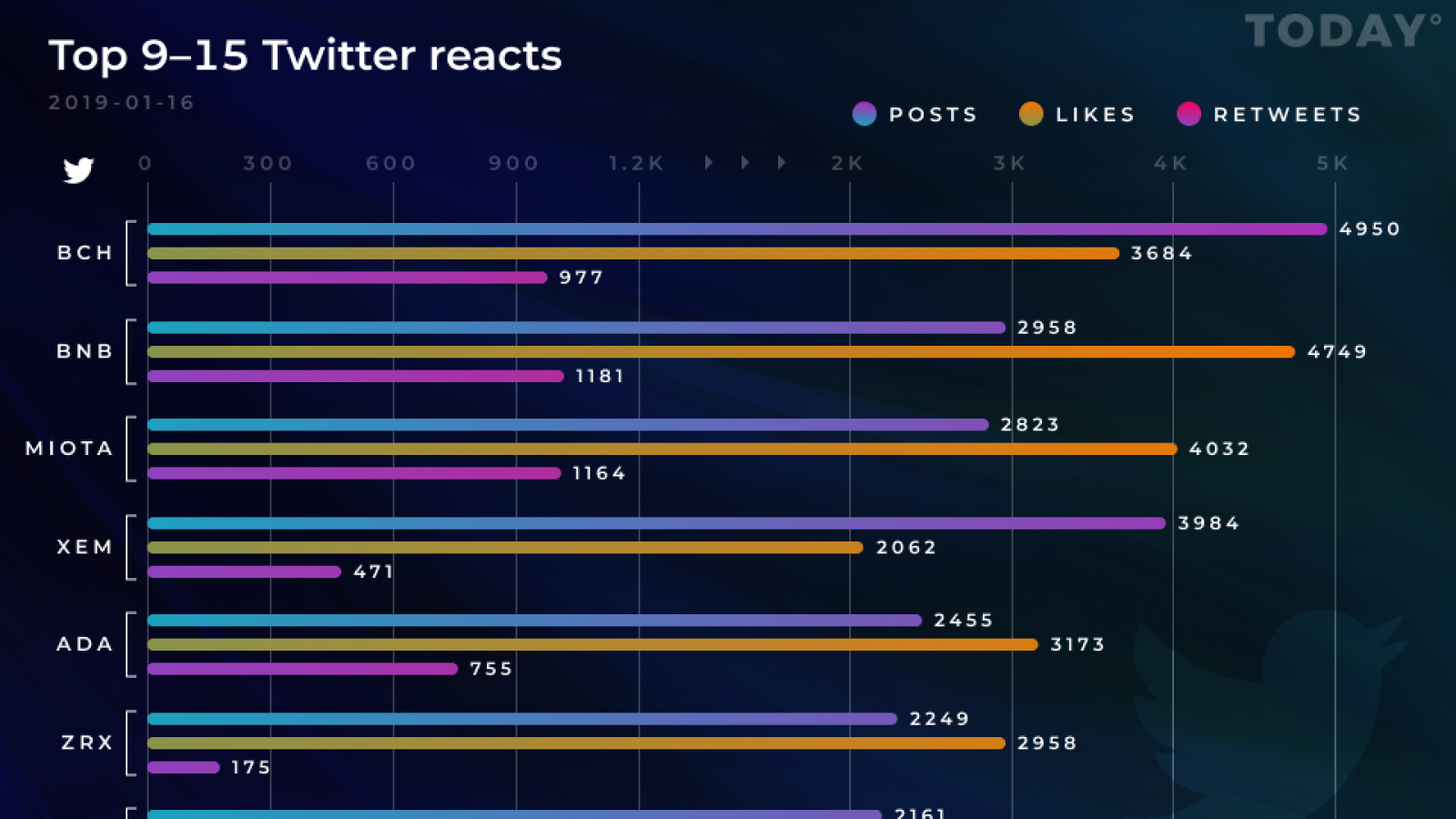 MCO, however, has become the ultimate dark horse on this list – the 91st coin by market capitalization takes seventh place by Twitter activity. Was it just a flash in the pan? Stay tuned for more updates from DataLight!