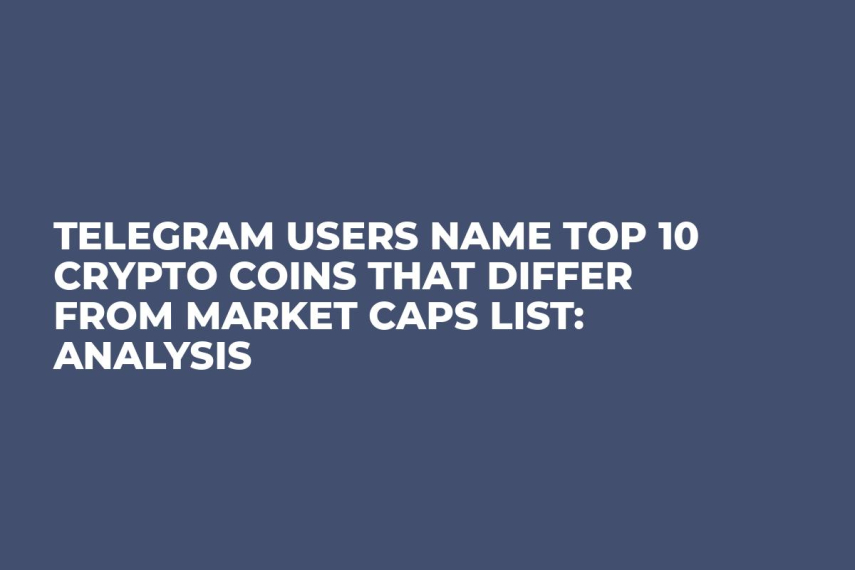 Cover image via U.Today
The Telegram messenger, created by the Russian libertarian Pavel Durov, is already the app that everyone who cares for their privacy goes for. The crypto community has also chosen this app with the functions of a social network for launching ICO campaigns and discussing electronic decentralized assets which some countries ban and some are putting harsh regulatory measures on.
According to the data provided by the Datalight company, Telegram users' preferences and interests regarding crypto coins look as follows: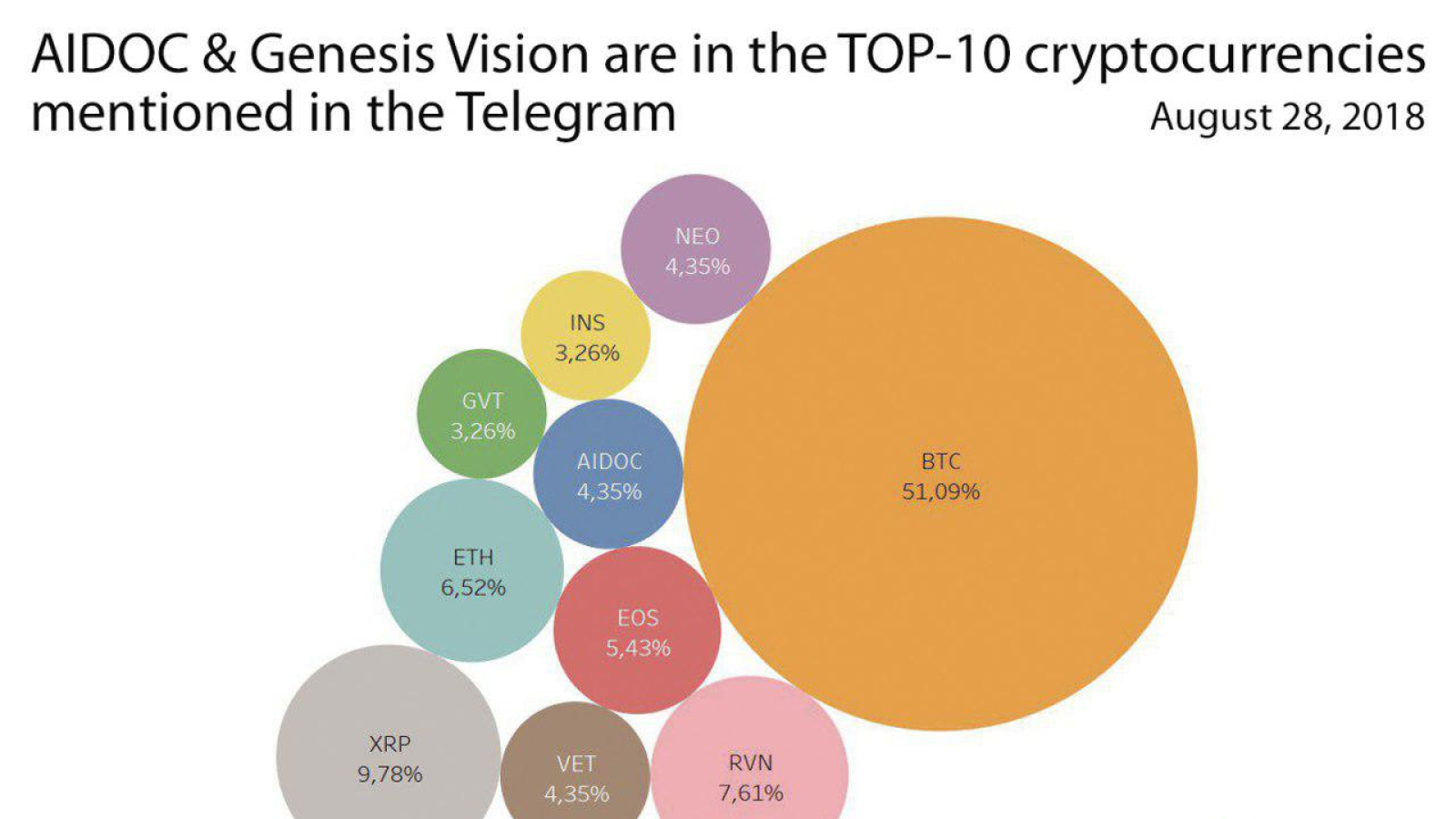 As we can see, Bitcoin gets the most attention wherever you go, unless you are talking to Roger Ver, so it is 51.09 percent for it. Next comes XRP, then goes the Ravencoin (RVN), which is followed by Ethereum.
Contrary to the market data
If we look at the canonical CoinMarketCap.com, we can see that the scheme showing the mentions of coins in Telegram does not match with the top 10 list that is based on the market cap volume. The only similarity is that Bitcoin comes first. CoinMarketCap suggests that the first three most popular assets in the market are BTC, ETH and XRP. But, apparently, Telegram users prefer to believe that XRP exceeds ETH by some parameters.
Curiously enough, according to the Datalight report, Telegram users discuss a lot of coins which are below even the top 100 list, such as RVN, INS, AIDOC and GVT. Still, their preferences are given to BTC, ETH, XRP, NEO, EOS and VET– the coins well-known to any crypto enthusiast.
About Datalight
Datalight is a new platform that is about to launch soon. To conduct its analytical research it uses a lot of various tools. It analyzes data from the market, info to do with accounts of a particular coin, its experts carefully look through discussions on forums and in the social media, such as Telegram, Reddit, Twitter, etc. They also take into account how often coins are mentioned in the media, search engine statistics, etc.