Tron price had a step decline during the past month, with losses of 42%. As of Dec. 9, 2018, Tron was falling 7.63% for the past twenty-four hours to a current price of $ 0.013. It has number ten on top one hundred cryptocurrencies by market capitalization on coinmarketcap.com with a market capitalization of $866.184.465.
In this article we will make a Tron price prediction. It is not an investment recommendation and any Tron predictions for December are highly uncertain and contains a lot of investing risk. The key points of analyzed will focus on a prediction end year, and a Tron price today​​ for the remaining 2018.Is this one-month decline of 42% reversible or it will continue?
Tron price prediction December
A TRX price prediction made by coinswitch.co is in line with current downtrend. The Tron price prediction is for a price with a range of $0.05-$0.07 by the end of December 2018. With a current price of $0.1283 this is a severe decline of about 45%-61%. Could this happen? Based on recent volatility and the decline for the top ten cryptocurrencies by market capitalization this scenario is possible. The main question is what can make a more accurate Tron coin price prediction?
All Tron predictions are based on probabilities. A TRX coin price prediction is highly uncertain. An interesting Tron price prediction 2018 is made by WalletInvestor.com. They mention "TRON price equal to 0.0130 USD at 2018-12-07, but your current investment may be devalued in the future."
They provide only TRX predictions for the future and are very pessimistic with a one-year target of $0.000001. This practically means that the Tron will lose 100% of this market value and market capitalization within one year, in 2019.
Tron price prediction end year
A Tron forecast by tradingbeasts.com is again not optimistic.
"The Tron price is forecasted to reach $0.03 by the beginning of January 2019. The expected maximum price is $0.04, minimum price $0.02. The TRON price prediction for the end of the month is $0.03."
There are two price predictions that are very negative for its price by the end of 2018. A look at positive and negative factors for Tron coin's growth and prospects is important to analyze what could really drive the price in 2019, a Tron prediction based on arguments.
Some of the pros for Tron's growth are:
Partnerships
Tron founder public profile
Exodus mainnet launch and potential
Some of the factors that are negative for Tron coin prediction and beyond are:
No working product
Questionable marketing
Plagiarism accusations
Lack of adoption
TRX distribution
Another important factor which may weigh on TR price prediction is the increased competition expected by major names such as Facebook, Twitter, Instagram.
Tron price prediction 2019
A TRX coin prediction for 2019 starts with what is really Tron. The following Tron forecast range is indicative about how the price could move in 2019:
Tradingbeasts.com estimates that TRX currency value will be about $0.07 in December 2019. This price will have increased as in January 2019 the average TRX prediction is for a price of $0.03.
Smartereum.com reports that "Analysts have predicted that the value of the digital currency will increase to $3.75 by the end of this year. They also predicted that the price of Tron might hit the $12 mark by the end of 2019. Based on the analysis of the present value of the digital currency, they have also predicted that by 2020, the value of Tron could get to $52.91."
Coinswitch.com makes the following TRX price predictions, $0.148 and $0.315 for 1-year and 3-year respectively. This 1-year forecast makes their forecast interesting as it suggests a price appreciation of about 100% in 2019 compared to their TRX prediction price in December 2018, and an upside potential of 1000% with Tron current chart.
Globalcoinreport.com mentions that "value will rise to $3.50 before 2018 closes. The predictions further say that the price of TRX might go above $10 by next year." Any Tron value prediction is not an investment advice or investment recommendation as mentioned also on their site.
The following infographic explains the various stages of Tron's roadmap. It is important to mention that online searches for key terms such as Tronix wallet, Tron will result in a plethora of information.
The prediction about Tron future price and the question is 5ron a good investment on 2018 or 2019, should take into consideration the regulatory issues worldwide. With limited business applications and prospects the question why is Tron going up, or why Tron is going down is simply more logical. Fundamental reasons, other than technical reasons are the key drivers for TRX price.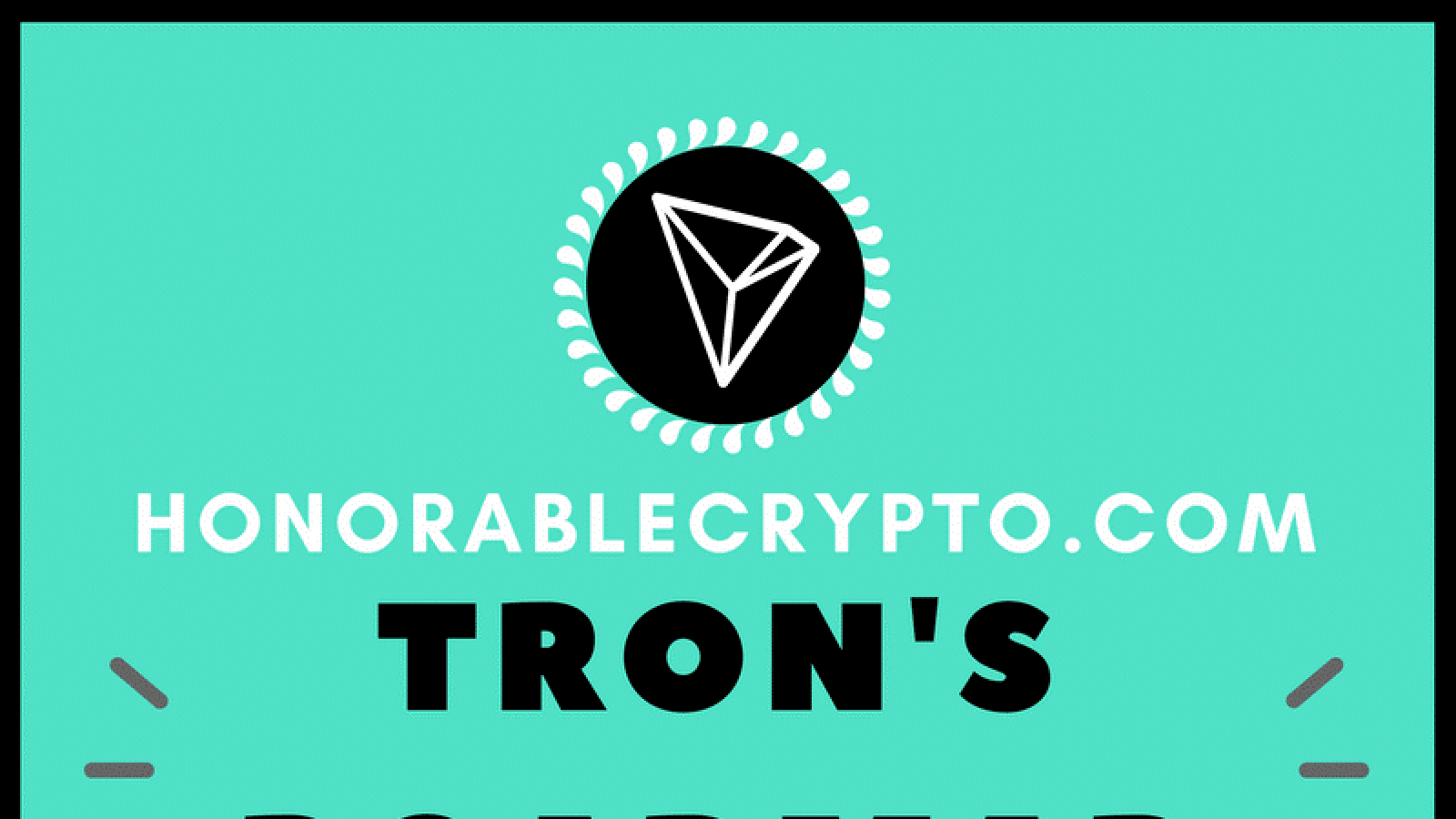 TRX price forecast
What is the future of Tron coin and a coin prediction 2018?
The following hourly chart as of Dec. 9, 2018 shows that a short-term bottom was formed at $0.01221 and price moved higher to $0.01341. But is this enough to call it a real bottom? The answer is no. A longer term chart will be used, and this will be the daily chart.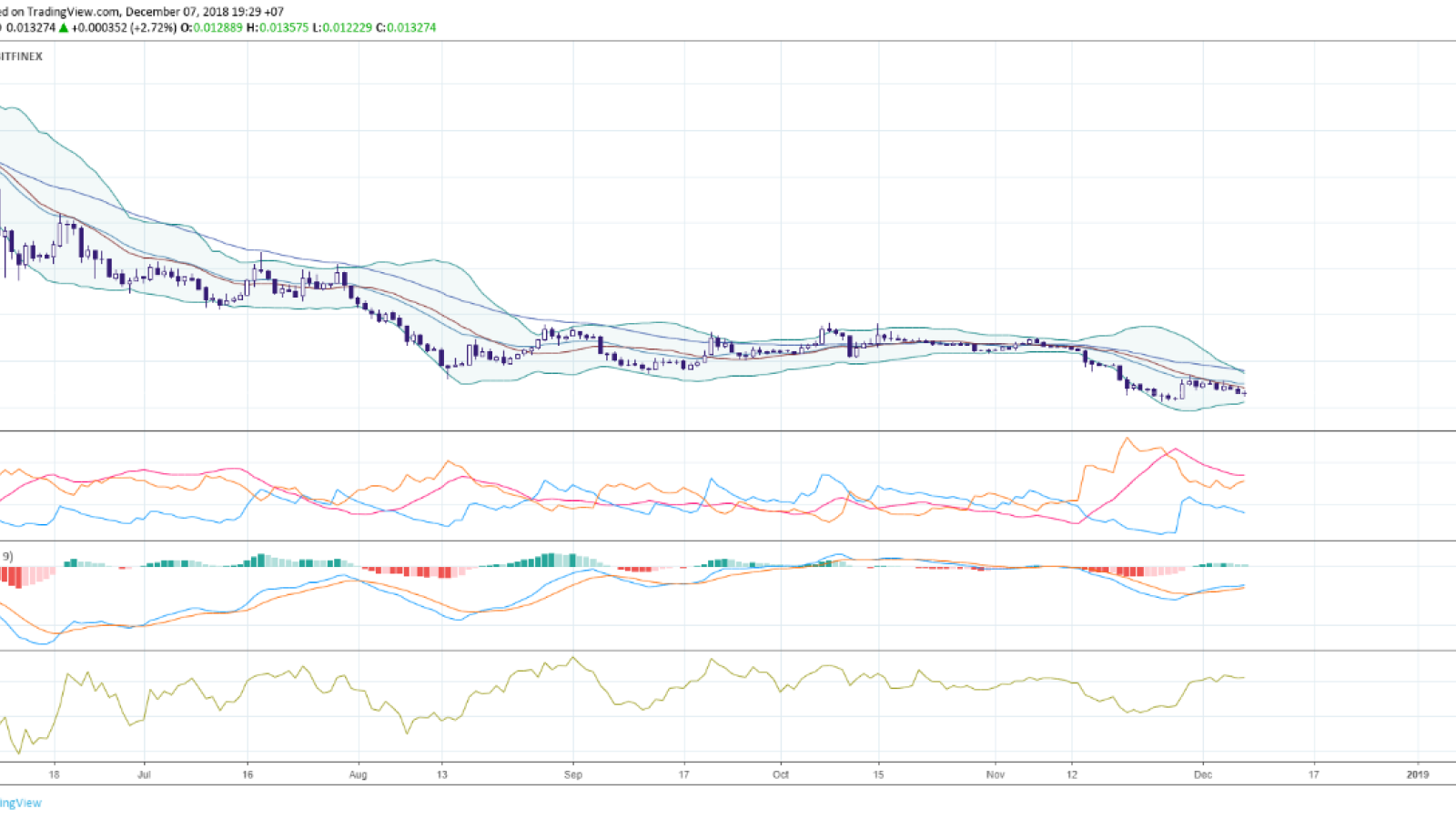 Tron price prediction end of 2018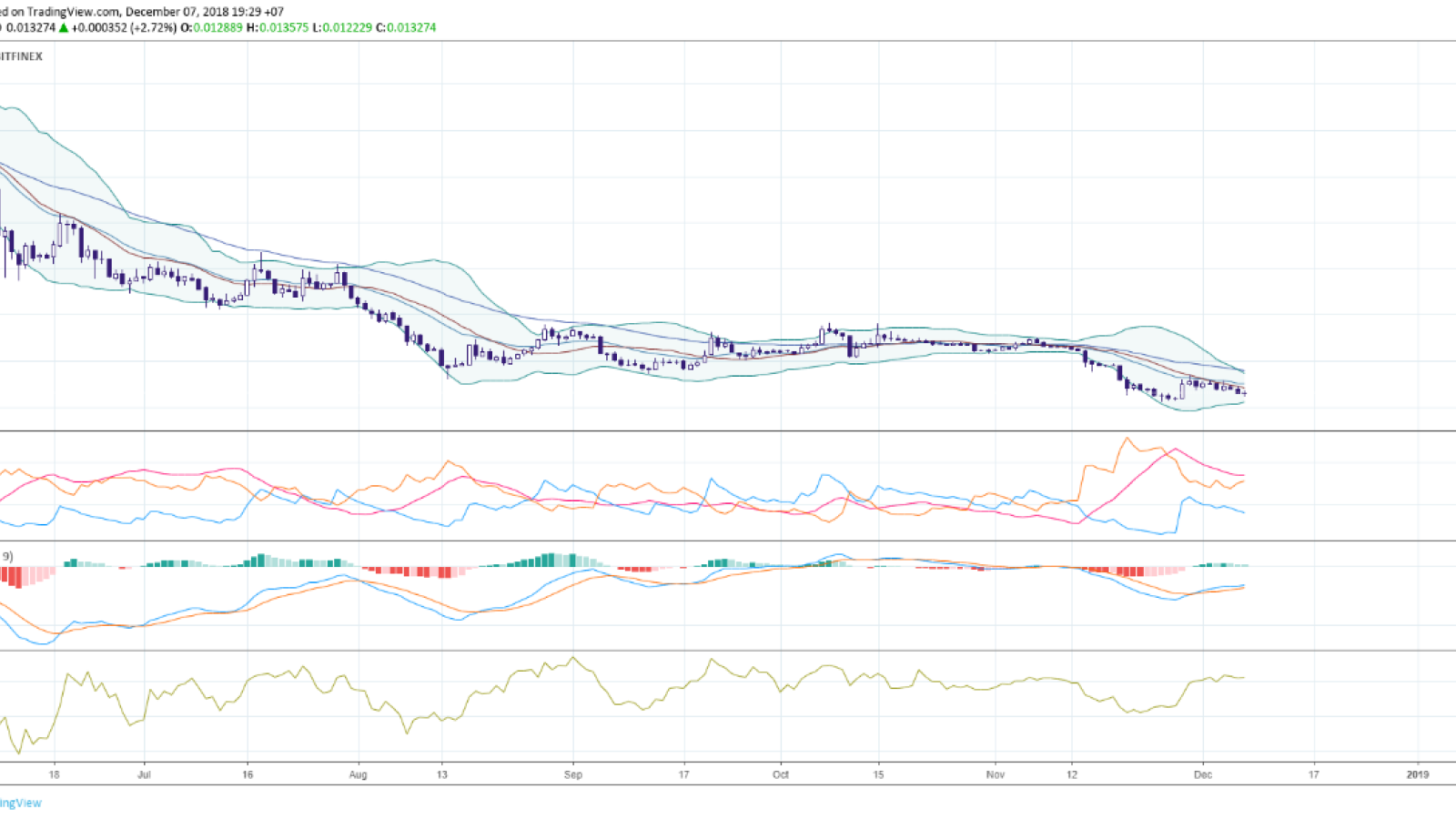 Our technical analysis for Tron coin on daily chart shows that:
A strong downtrend is the dominant trend. The ADX/DMI indicator confirms this. The ADX line is at 33.84, the DI- line with red color has a reading of 31.64 and DI+ line with blue color a reading of 17.09.
MACD indicator has made a bullish crossover but is still negative. A potential double bottom at $0.011 may soon form.
Momentum indicator is rising indicating that the recent downtrend may pause for a while.
The daily Bollinger bands are now at 0.011 and 0.0173 for the lower and upper band respectively. This means that there is a 95% probability that the price will remain within that range, with no breakout either up or down occurring any time soon. The increased volatility may continue for the remaining of December 2018.
There is only a recent support level at $0.011. If this is tested again and does not hold price could move lower.
There are former support, now resistance levels at $0.0174, $0.016, $0.02068.
The daily 20-period and 50-period exponential moving averages are at $0.0151 and $0.0181. Both are declining, showing a strong downtrend.
An attempt for a significant bounce failed recently at the $0.01722 price level.
Fibonacci retracement analysis shows that taking the recent swing high of $0.02492 and the recent swing low price of 0.0109 the retracement levels of 0.5 and 0.618 are $0.01791 and $0.01956 respectively. These levels are expected to act as strong future resistance levels.
The current trend is a strong downtrend and if we must make a TRX price prediction for the remaining of 2018 it is in favor of lower prices. What is a potential range for our price prediction? A level of $0.010-$0.08 for the end of 2018.
Conclusion
No one can make accurate forecasts related to investments. So, this opinion is not an investment advice, rather a simple opinion. The 2018 has been a very volatile year for the major cryptocurrencies, and almost all of them saw steep declines. It is hard to explain that this trend will change in the remaining December 2018. Strong trends need catalysts and important news to change. For now, there are no such catalysts.
Perhaps, 2019 will be a better year for the cryptocurrencies, but to our opinion any substantial appreciation for the cryptocurrency market will be short-lived if the regulation framework does not change and more business proven applications are available. For now the continuous decline in the cryptocurrency market in 2018 does not leave much room to be optimistic in 2019.